Neon Glow in the Dark Nails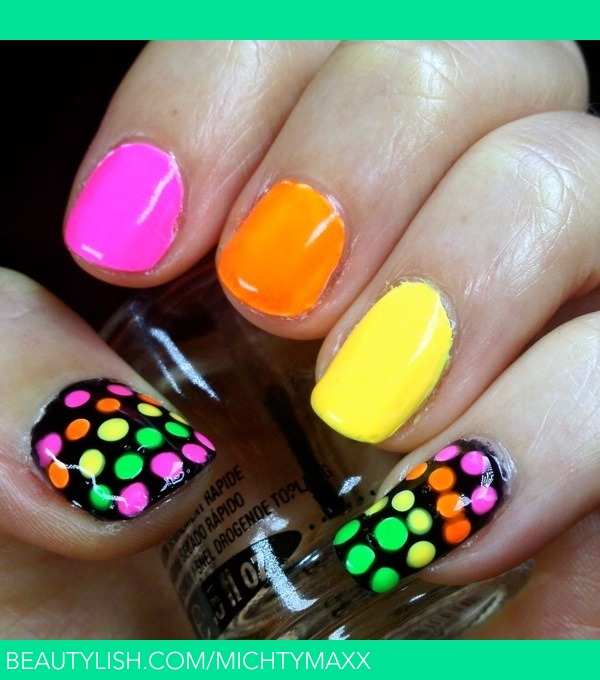 Publish on Polishpedia http://polishpedia.com/neon-glow-in...
All the neon glow in the dark polishes are from born pretty store,
and for 10% off your order go to http://bit.ly/ihBHUJ and use the coupon code MIHW10 at checkout.
I just got some amazing seriously neon polishes and had to try them out. I went for a fun skittles manicure, mainly so I could use all the crazy colours, and I envisioned a black background for polka dot accent nails to complete the picture. The best thing is that they really glow in the dark!
Comments