My Favorite Everyday Matte Eye Look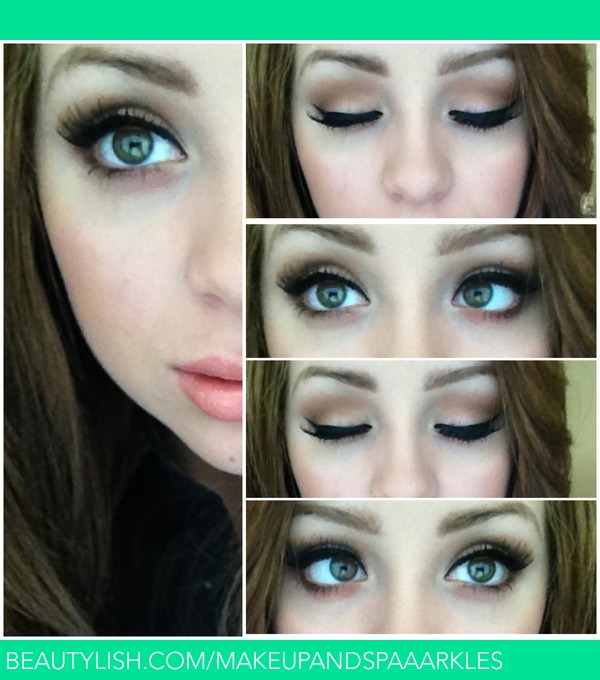 My favorite look of allllll time, in 8 easy steps!

Used Makeup Geek and MAC eyeshadows!
1. Prime with urban decay primer potion.
2. MUG "Beaches and Cream" all over the lid.
3. MUG "Creme Brulee" into crease and build up for a gorgeous and warm transition color
4. Darken with "Espresso", only the SMALLEST amount on the outer v than blend out with a clean tapered blending brush
5. With a pencil brush, add "creme brûlée" underneath your eyes. Than closer to the lower lash line, add "espresso" to darken it up.
6. Line your eyes. I winged my liner out with my favorite liner, Sephora Long Lasting Liquid Eyeliner, only $12!
7. Add lashes. I added my favorite pair, Ardell 20 Demi Wispies.
8. Viola! All done. This is my go to look when I want to do my makeup. It compliments most skin tones and is very easy to do!
Comments