Wonder Woman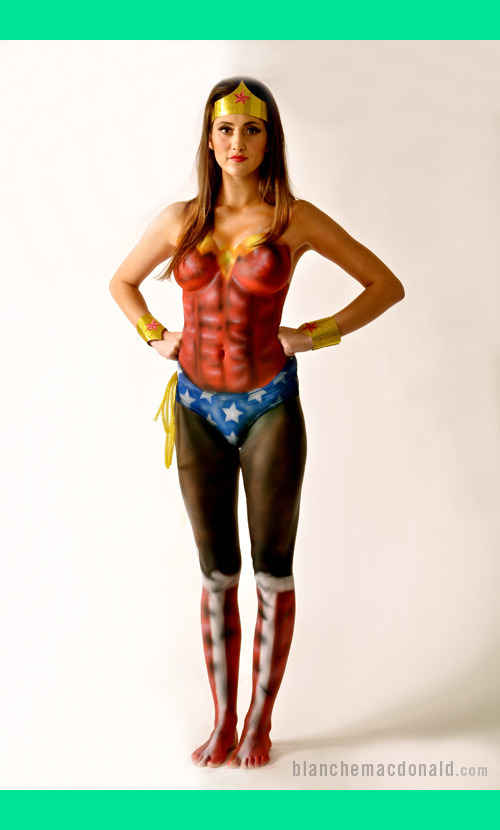 Body Makeup by Blanche Macdonald Global Makeup student Luisa Fernanda Dominguez Rangel.

"With this body makeup, I wanted to challenge myself by creating a makeup that looked as realistic as possible. Wonder Woman is a heroine fighting for justice, love, peace and sexual equality. She is gifted with a wide range of superhuman powers, combat and battle skills, so I really wanted the makeup to reflect all those wonderful characteristics by making her look radiant, strong and practically perfect.

For this look, I used my airbrush but I also hand painted some details to make the outfit look more like clothes rather than makeup applied on the body. I also paid close attention to light and shadow and the way they affects certain types of clothes."
Comments
Photo By