A Mughal Princess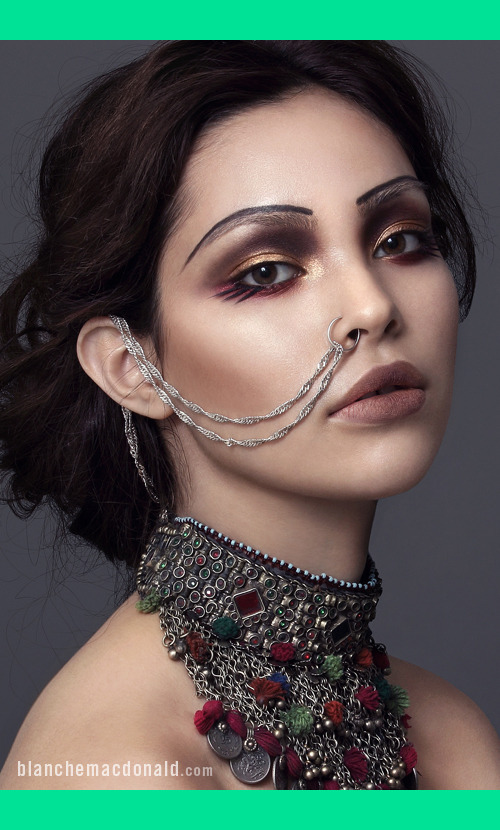 Makeup by Blanche Macdonald Makeup instructor/graduate Farah Hasan from an exclusive Blanche Macdonald Signature Series workshop mentored by Fashion Makeup extraordinaire Janeen Witherspoon.

"I have always been inspired by the beauty and elegance of Mughal princesses and queens of India and how their fashions originated trends that are widely followed and admired around the globe. My idea behind creating this look is from a Mughal princess in an issue of 2013 Vogue magazine. Vogue inspires artists and designers and provokes creative minds to bring something unusual yet aesthetically appealing to many other editorials as well as for fashion lovers."

Makeup breakdown:

1. Layer liquid and cream foundations to create the smooth skin with a highlighted undertone.
2. Apply MUFE's star powders on lower lid add two tone shimmer with fashion lashes from Make Up For Ever.
3. Shadows intensity was build using Ben Nye matte shadows followed by satin finish MAC shades.
4. Make Up For Ever star powder was used to create this unconventional lip color.
5. Highlight eyelids with Mehron pigments.


Products used: Kryolan foundation, Make Up For Ever star powders and lashes, MAC and Ben Nye eye shadows, and Mehron pigments.
Comments
Photo By