How to Create Charlotte Tilbury's The Sophisticate Look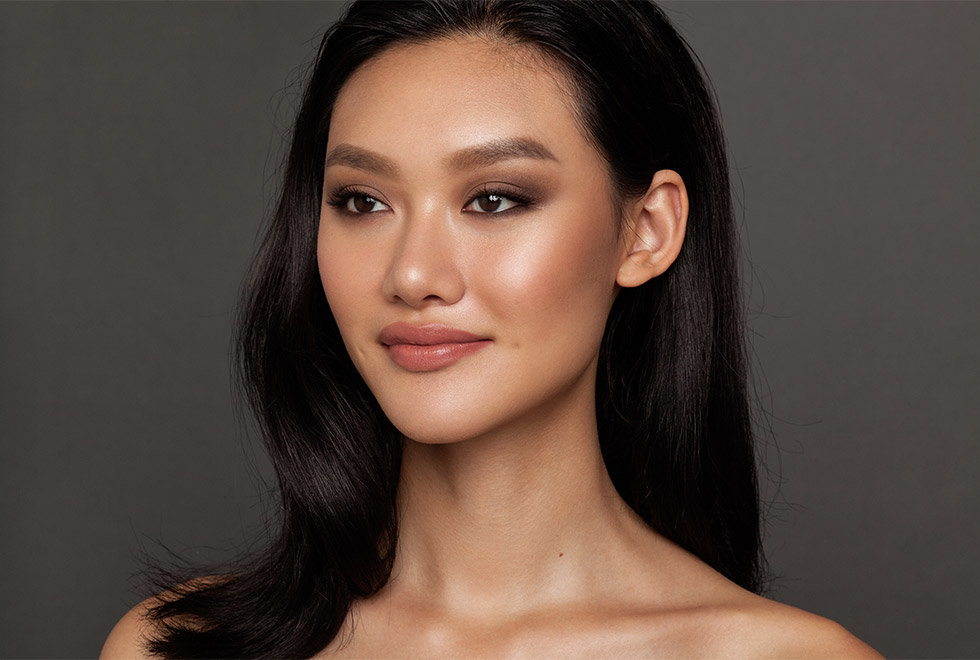 Whether you're giving a big presentation at work or heading to a wedding in the Hamptons (can we get an invite?), sometimes you want your makeup to scream sophistication. Fortunately, celebrity makeup artist Charlotte Tilbury has just the thing for you: The Sophisticate, a Charlotte signature look that simply oozes elegance and class. The look, which pairs a subtle, neutral-toned smoky eye with a classic nude lip, emulates the understated, refined beauty of icons like Audrey Hepburn and Natalie Portman. Read on to learn how to add this effortlessly chic look to your beauty wardrobe in just a few steps.
STEP 1
Start with Polished, Glowing Skin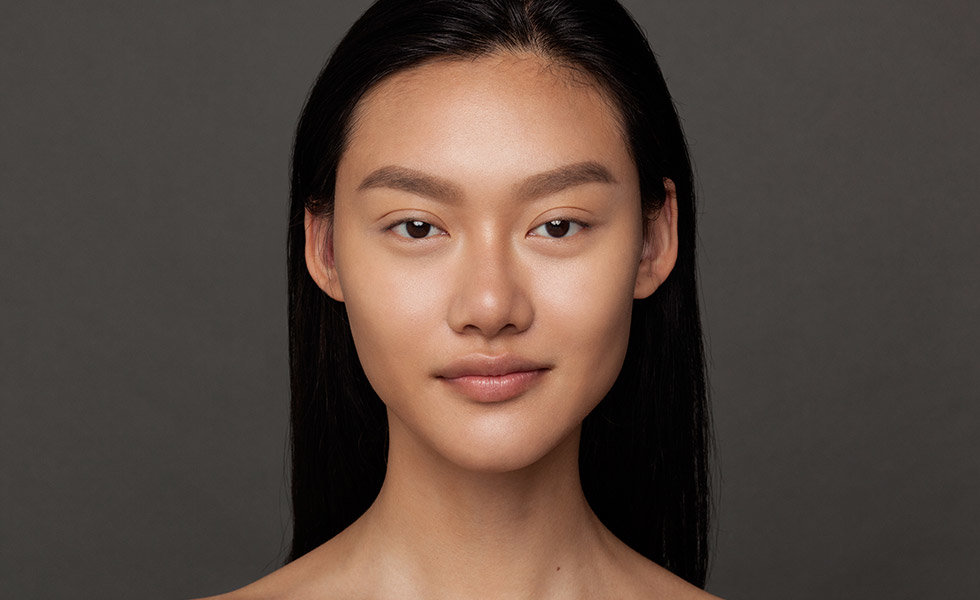 Prep and Prime the Skin
The Sophisticate always starts with an even, polished complexion. Massage Charlotte's Magic Cream into clean skin to create a smooth, plumped-up base for makeup. Smooth a dab of light-diffusing Wonderglow over the skin and blend well for what Charlotte calls "an instant spotlight effect."
---
Apply Foundation and Concealer
To minimize uneven tone and blur imperfections, tap a few dabs of Light Wonder Foundation to the center of the face and blend outwards with the Charlotte Tilbury Foundation Brush. Conceal any remaining blemishes, discoloration, or redness with a small amount of The Retoucher. Pat lightly with your ring finger to blend.
---
Set with Powder
Using a fluffy powder brush, dust Air Brush Flawless Finish Powder over the T-zone and under the eyes to lock in a perfect, cashmere-soft finish all day.
STEP 2
Accentuate the Eyes with The Sophisticate Luxury Palette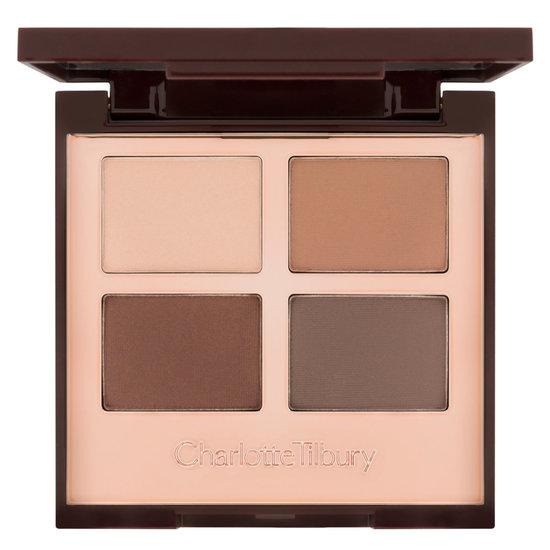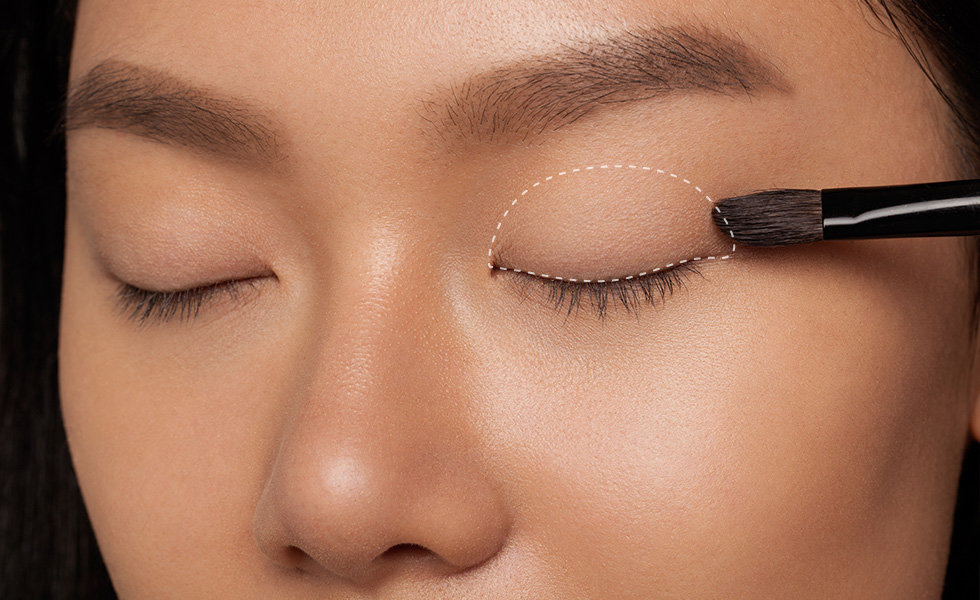 Prime the Lid
Charlotte's The Sophisticate Luxury Palette comes color-coded so that you can create a sophisticated smoky eye in a flash. Start by using a flat eye shadow brush, such as Wayne Goss Brush 18, to pat the Luxury Palette's Prime shade over the entire eyelid.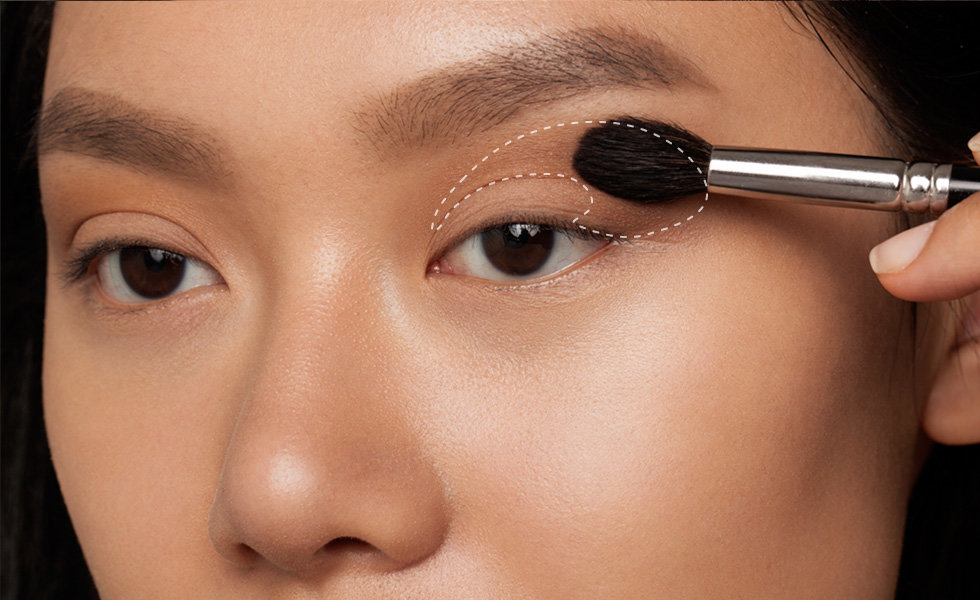 Enhance the Crease
Blend the Enhance shade, an earthy tan, into the crease with a fluffy, tapered eyeshadow brush. We recommend Wayne Goss Brush 03 for this step.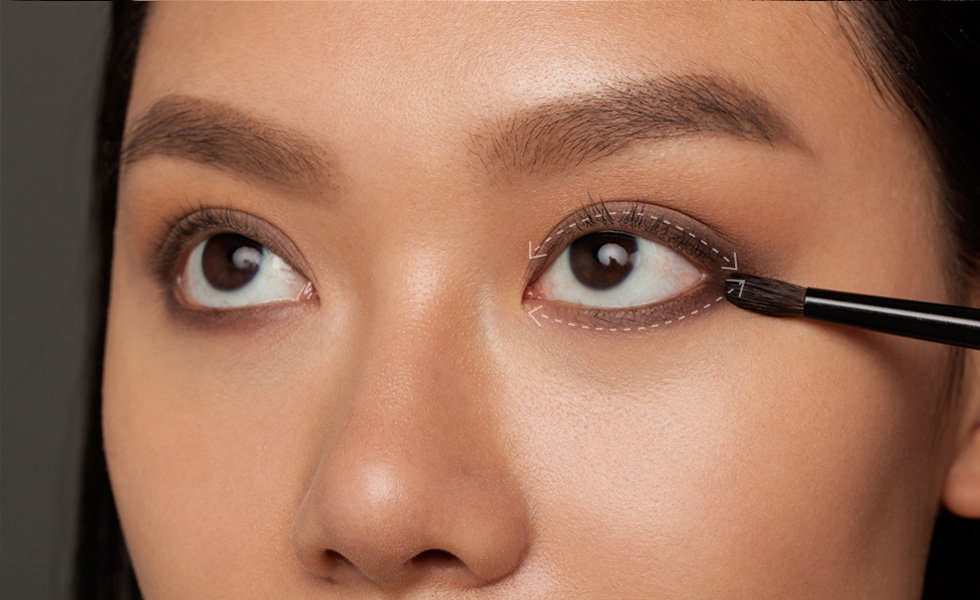 Define the Lashlines
Blend the Enhance shade into the upper and lower lashlines with a small blending brush, such as Wayne Goss Brush 04. This adds soft, warm definition to the eye.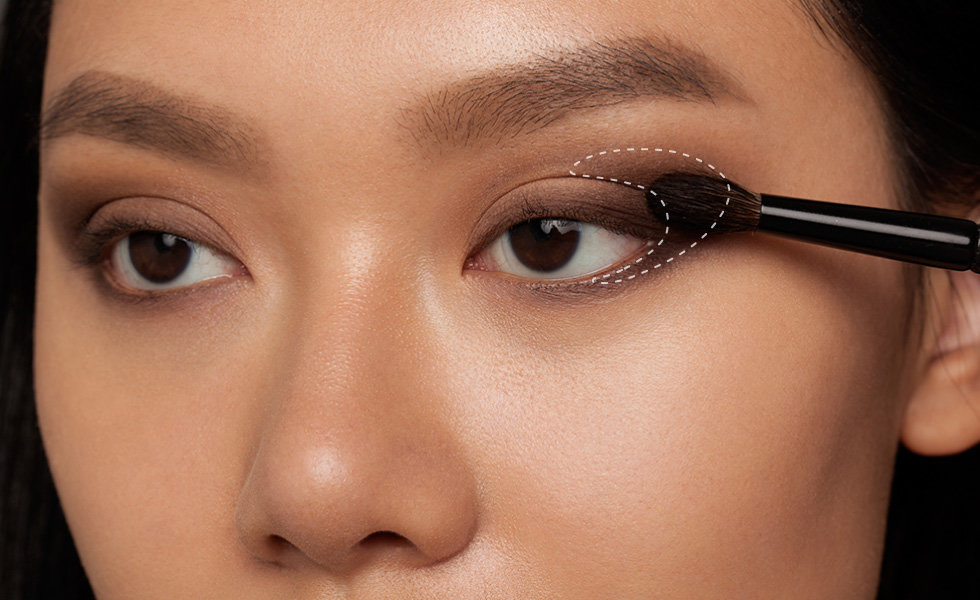 Smoke It Out
Sweep the Smoke shade, a gorgeous taupe grey, across the crease and into the outer corner with a small blending brush, like Wayne Goss Brush 04.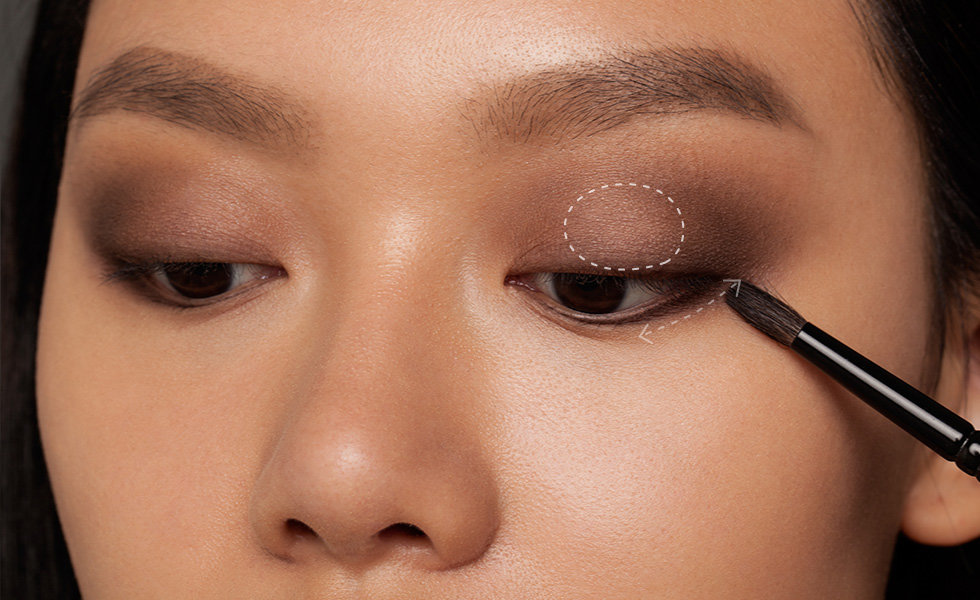 Add a Pop of Color
Blend the Pop shade, a deep chocolate brown, onto the center of the lid and the lower lashline with a small blending brush.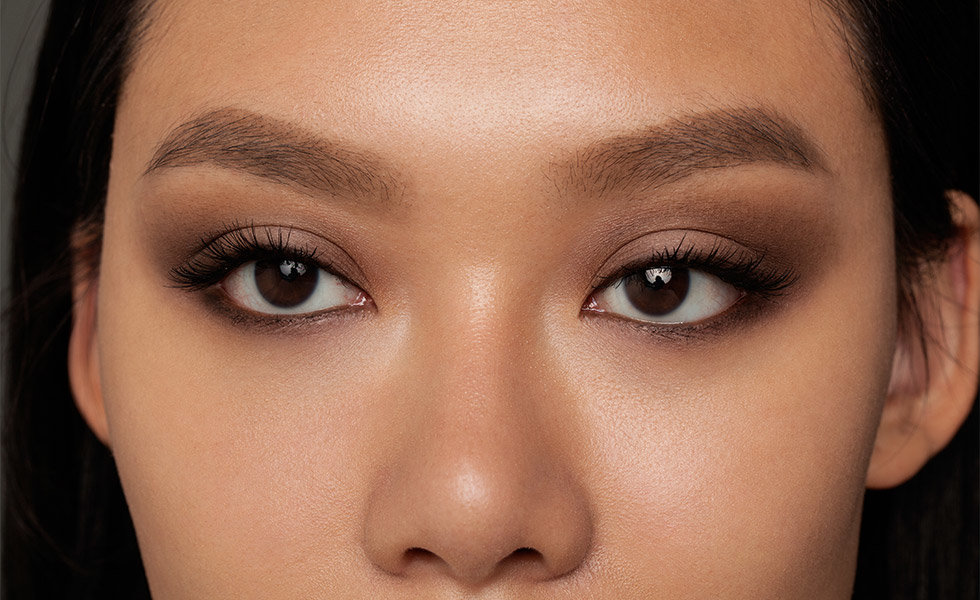 STEP 3
Sculpt and Highlight with Filmstar Bronze & Glow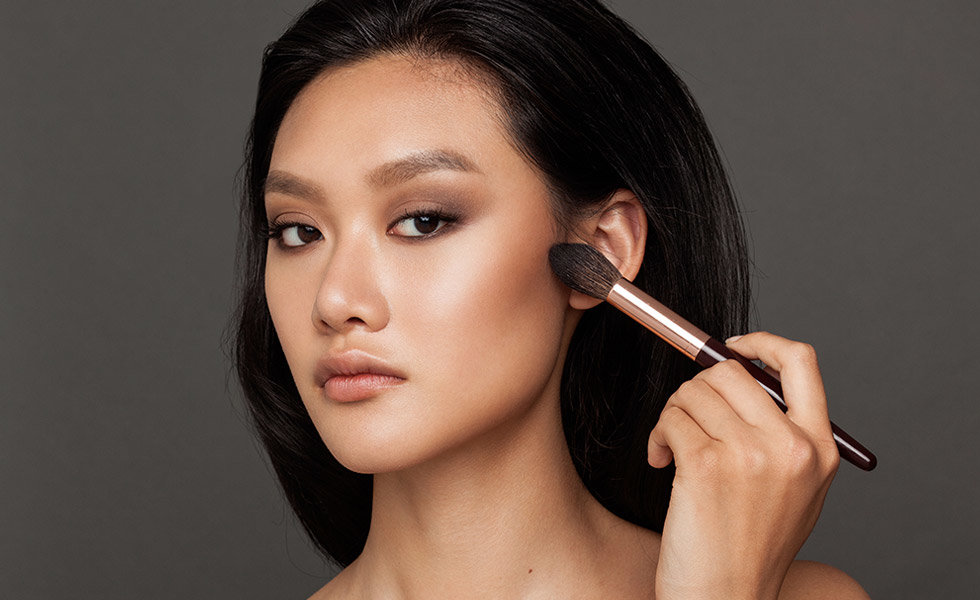 Add Definition to Cheekbones
Softly suck in your cheeks and sweep Filmstar Bronze & Glow's Sculpt shade along the hollows with the Charlotte Tilbury Powder & Sculpt Brush. For a more subtle contoured look, dab the brush on the back of your hand to remove any excess powder before applying.
---
Highlight Your High Points
Using a clean brush, apply Filmstar's Highlight shade to the high points of your face: the cheekbones, tip and bridge of the nose, brow bone, and cupid's bow. Don't forget the inner corners of the eyes!
STEP 4
Last But Not Least: Cheeks and Lips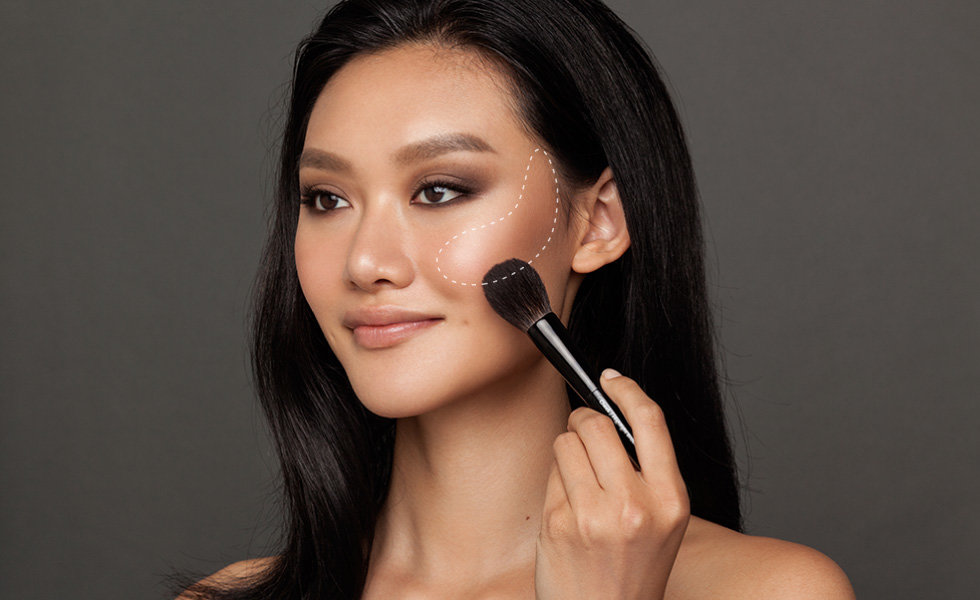 Add a Flush with Cheek to Chic
Tap a blush brush in your favorite shade of Cheek to Chic Swish & Pop Blush (we used the shade Sex on Fire) and blend onto the apples of the cheeks. Lightly sweep the color towards your temples.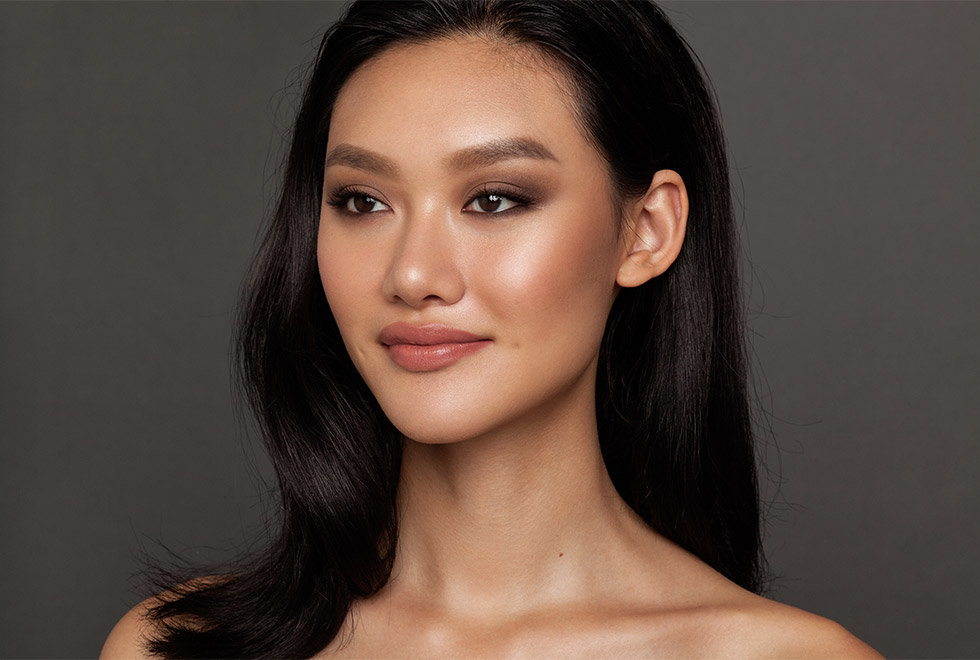 The Classic Nude Lip
For a classic nude pout, line your lips with Lip Cheat in Iconic Nude. Apply Hot Lips lipstick in Super Cindy, a timeless taupe nude, with a lip brush in layers until you're happy with the level of coverage.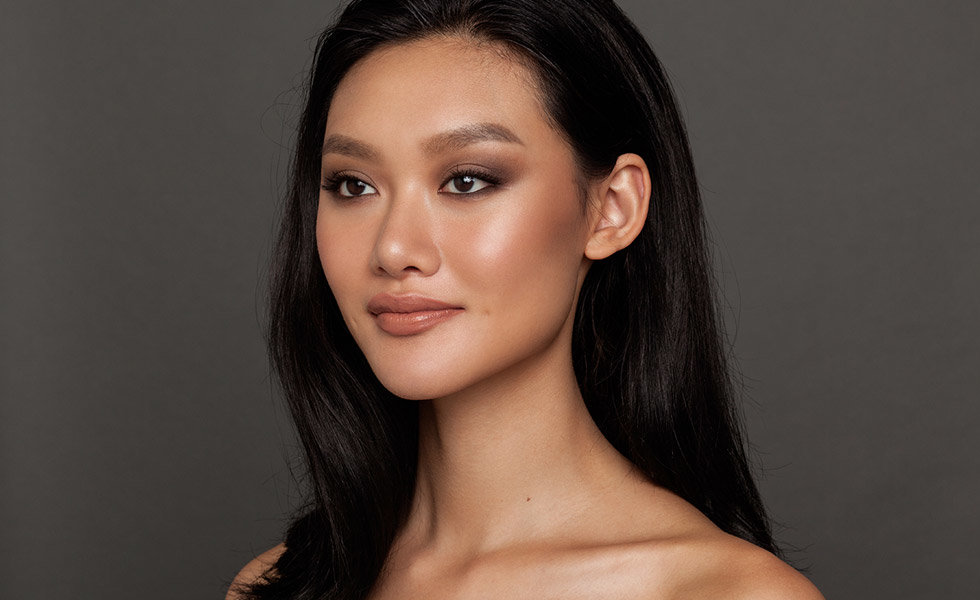 The Audrey Hepburn Look
To truly capture Audrey Hepburn's covetable style, line your lips with Lip Cheat in Pillow Talk. Apply K.I.S.S.I.N.G lipstick in Hepburn Honey, a classic peach bisque, with a lip brush in layers until you're happy with the level of coverage.
Voilà! Add perfectly coiffed hair (and a tailored Céline suit, Charlotte suggests) to glide from board meetings to gallery openings in sleek, sophisticated style.