Valentine's Day Design 2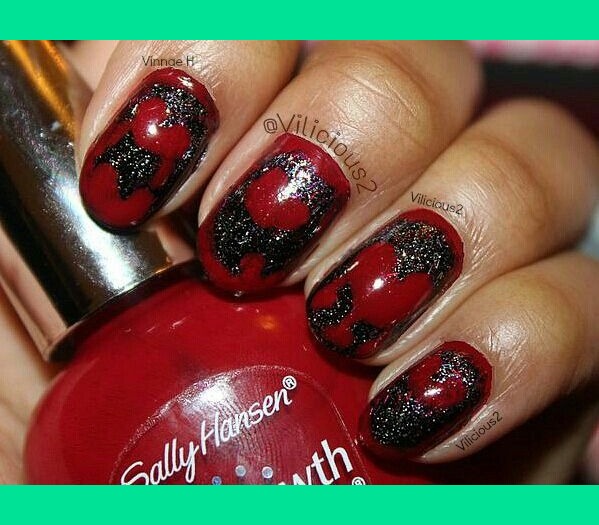 Today, I have this anti-valentines day themed nail art.
I don't remember what nail polish I used for the base. I just remember I layered one coat of Nicole by OPI Fabulous Is My Middle Name over it.
For the red boarder, hearts, and drips, I used Sally Hansen Stunning Scarlet!
To be honest, I'm not the biggest fan of how it turned out...
Next time I would use a red nail polish that's a bit more opaque, because the one I used was a bit sheer.
Comments