Valentines Day Design 4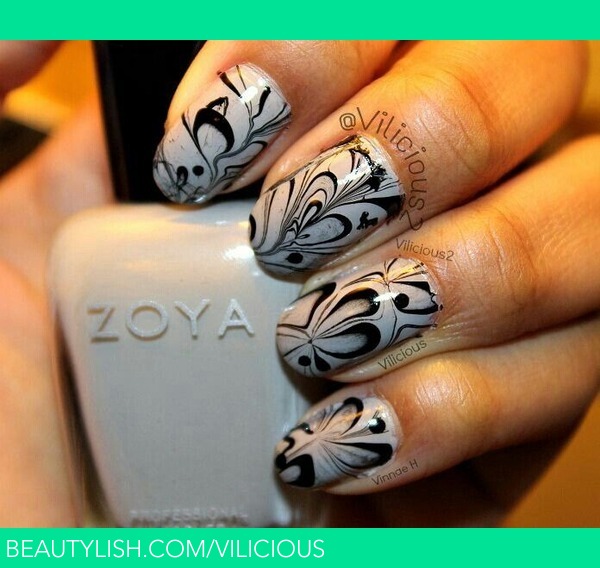 Valentines day design 4!
Tomorrow will be the last day for my Valentines day themed designs! :(
Oh well... I really enjoyed creating, and sharing them!
Today, I have another anti-valentines day themed design! A grey & black abstract heart themed water marble, kinda similar to a nude & black one I did last year for Valentines day.
The nail polishes I used were Zoya Dove & Wet n Wild Black Creme.
Oh, and I did add some random dots & hearts in random parts of the design using a toothpick, and the same black nail polish I used for the water marble.
Comments