Holo Blue & Black Water Marble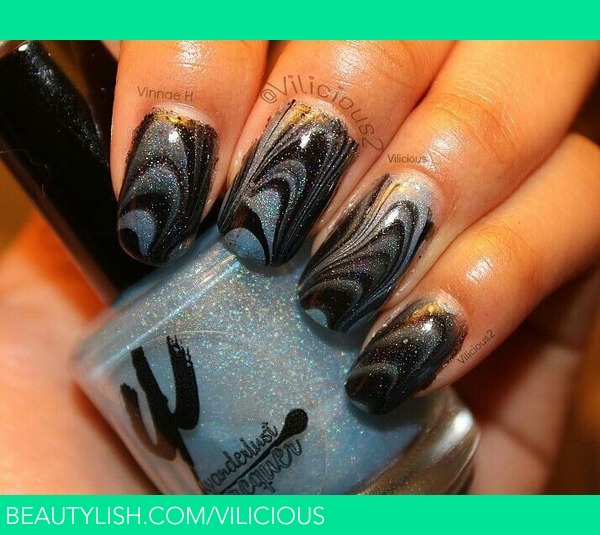 Wow, it's been a looonnnnggg time since I've posted anything! Well, I'm back, and I have quite a few nail art designs to post.

This was a water marble design I created a little over a month ago. I believe I created January 1st, if I'm not mistaking.

I used WanderLust Lacquer Cinderella and Nicole by OPI Razzle Dazzler. WanderLust Lacquer Cinderella, is a very pretty light baby blue with a holographic finish. And, Nicole by OPI Razzle Dazzler is a black creme.
I really enjoyed wearing this water marble. I think it was pretty...

On February 10th, I will begin posting my Valentine's day inspired nail art, everyday up until Valentine's day.
Comments