Gaining Representation: Is a Makeup Artist's Agent Worth It?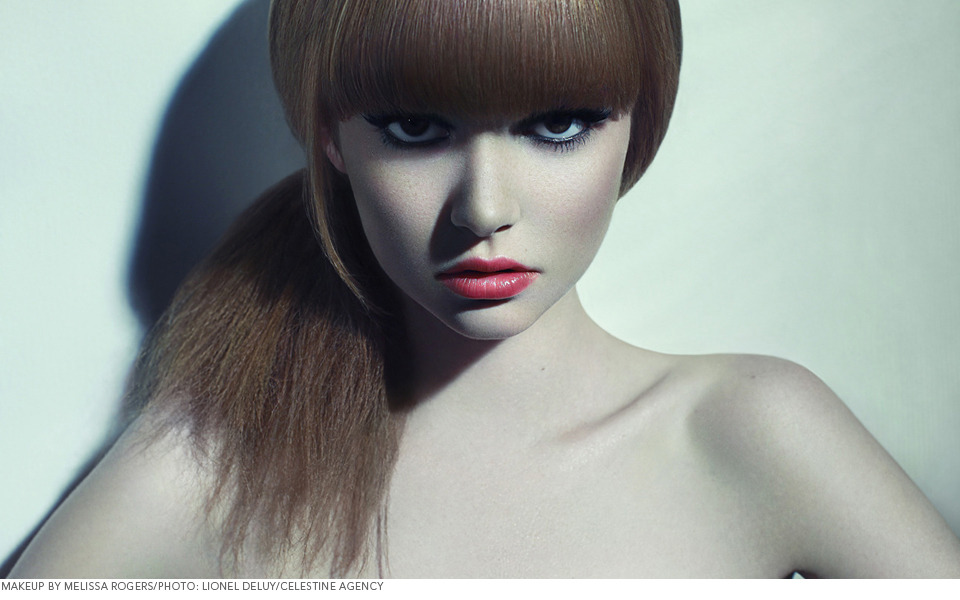 Can an agent help you rise to the top of the beauty industry? At IMATS Los Angeles, we listened in as a panel of top L.A.-based agents explored what their profession can do for an artist, how to present your portfolio, and the delicate artist/agent relationship. The hour-long discussion featured industry authorities Timothy Priano (Artists by Timothy Priano), Frank Moore (Celestine Agency), Charmaine Breitengross (The Rex Agency), Jeanna Bonello (Cloutier Remix), and Darin Barnes (Exclusive Artists Management), moderated by former Glamour west-coast editor Julie Logan.
According to these experts, an agent tailors a makeup artist's portfolio to appeal to the best clients possible. The process is very collaborative, and their role is to introduce you to new clients, guide you in your career trajectory, and take the business out of it so, as the artist, you can focus on your craft. Read on for the conversation we captured.
Julie: Agents—how do you decide to pick up or reject an artist? What does it take to capture your attention?
Darin: There are a lot of makeup artists out there, and we are bombarded by requests every day. We try to do what we can to meet with artists because a lot of it really comes down to personality. You need to be able to put yourself out there, to ingratiate yourself with the client and have them remember you, but not in an obnoxious way. I love finding raw new talent and taking them from one beginning seed to being a top makeup artist in the business.
Julie: So what happens after you've decided to take someone on? What's that process step by step. For example, you just hired me.
Timothy: I don't hire anyone. We work together. We manage, we assist, we advise what you should be doing as an artist. We're not your agent in the sense that we're your employment agent. This is a management thing. When you sign with us, the relationship changes. We expect you to be social, on Facebook, to tweet. Investigate new products. It's all about building relationships together.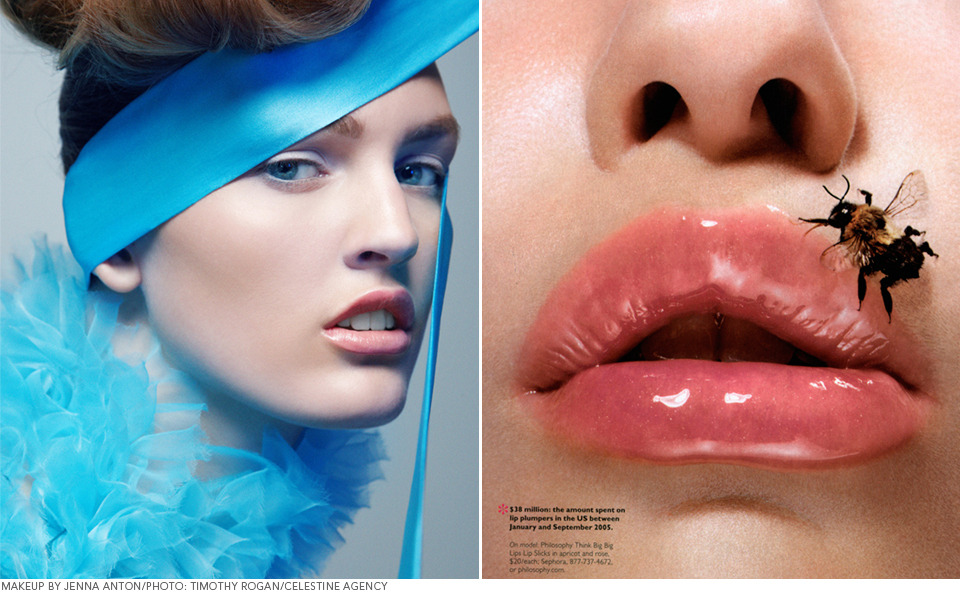 Julie: Let's get to the portfolio—what kind of portfolio piques your interest? How often would you like to see the portfolio updated?
Frank: Quality of work—doesn't have to be a lot. It should be creative, but not way over the top. Translucent, pretty makeup—you all can do it, but you have to make it a little interesting to the viewer. If you guys are working at a counter, it's the best experience you can get. If you do that for a while, you've worked on every kind of face, skin condition—you can do anything. Then you start assisting people and learning on set; at that point you can put something together and start marketing yourself. We rip apart links, so I wouldn't get a web designer for a site, just use a Facebook page. At some point if you're good enough, you'll probably get an agent, then it's our job to put your work together in a layout or format that is best suited for clients we're dealing with. Keep it simple, creative.
Timothy: The most important thing is 'less is more' in my world. You're a makeup artist, no one wants to see an airbrushed image. If you're airbrushing the shit out of it, then why would someone need to hire you? The point is, make everything very simple, show your ability to push it, but don't push very far. As far as links go, we like PDFs sent to us. Just send us 10 images of what you think is good, then we'll make the decision whether or not to meet with you. Our office normally meets with everyone who sends in. It might be a five minute kick in the ass or it might be a half hour good conversation to move to the next level. My agents are trained to talk to people, because we don't know who you're related to, or where you're going.
Julie: Can you clarify—so you don't want a link sent or do you?
Frank: I'm just saying, don't put a lot of money into a website. There are as many web designers as there are makeup and hair artists. They are taking advantage of people when there are so many free ways to market yourself, like Facebook.
Julie: How often should someone update their portfolio?
Timothy: Every week.
Julie: What are some red flags you look for in makeup artists?
Jeanna: What I've seen lately is people taking credit for work that's not theirs. There are some great assistants out there, but as an assistant you cannot take credit for that shoot. I've seen sites where people have credited themselves as JLo's or Beyoncé's makeup artist. Nope, didn't do those.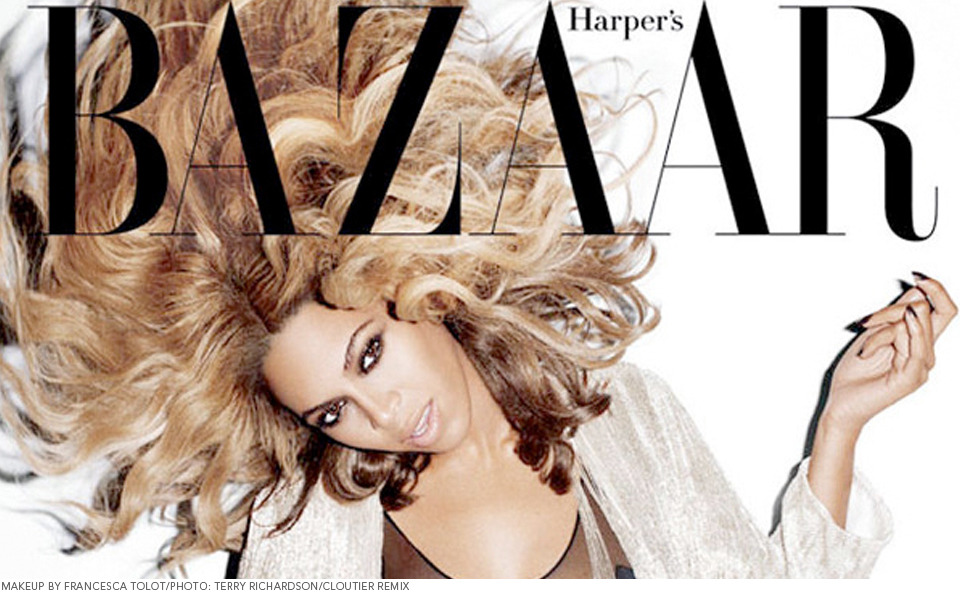 Julie: And the makeup artist who actually did the makeup will hate you for life—people tend to remember these things.
Timothy: My red flag happens even before you start. If you show up to a set or an agency, look at yourself in the mirror before you walk in. We don't want to see the glitter. You're not a distraction when you go on set. Simple. We're working. Have business attire when you show up. Everyone needs to look good—it's a visual business we're in.
Charmaine: Also, it's great to be fun and bubbly on set but too much talking and gossiping is very bad. Really remember that.
Timothy: When you're on set, the new rule is that you can't tweet. You have to be aware—even if you're an assistant, the rules still apply to you. No one tweets what's happening during those eight hours. No one needs to know what you did that day until it's published, because it cuts everyone off and leaves a bad taste.
Julie: What about red flags for agents and agencies? How does an artist know if an agency is legitimate? What kind of promises should they be careful of?
Timothy: No one can promise you anything, that's the first thing you should be aware of. Our job is to present you to the clients and package you in the right way so that they'll hire you. We can't promise that you get work, all we can do is mold you to the level where you will be able to work with our clientele.
Frank: We operate on an agency/artist fee to the client. Typically it's 15% to 20%—so if you make $100 we're going to take $15. Beyond that, I think you need to take note if it's more than 20%. If someone asks for money from you for testing, veer away from that.
Julie: What if someone approaches an artist on the side, do they turn an opportunity down or do they talk to their agent first?
Charmaine: Always refer all of your calls to your agent. An artist can't say if they are available for something because we're suggesting you to clients all day long for work, and placing holds on your time. I think the best policy is to say "please call my agency and check."
Julie: More makeup artists are getting endorsements with brands. How does that happen, and what are the dynamics of being signed by a big company?
Timothy: You don't have to be established to be a spokesperson for a line anymore. It's about the right personality and temperament. It might be a whole year term, maybe a three-month trial.
Jeanna: One of the things I specialize in at Cloutier is a lot of the on-camera experts. Besides a great portfolio, please show us any on-camera footage you have, because nowadays a lot of brands are reaching out for it.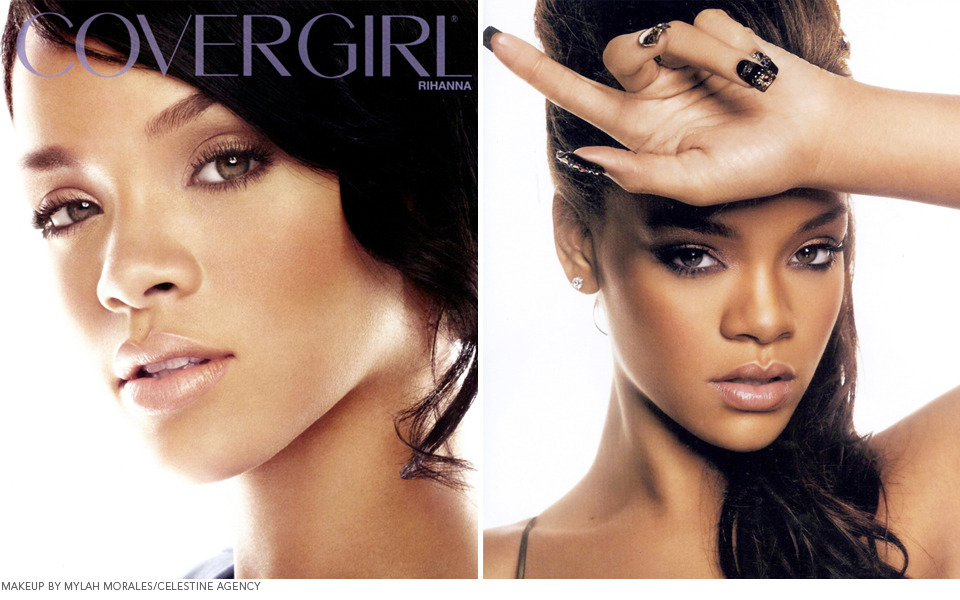 Julie: Let's get back to the artist approaching you. Say someone reaches out and they have promise, but they're not quite ready. How do you communicate that?
Timothy: If we find interest in someone, we're pretty straightforward. We'll tell you if you're not going to work with us. We'll tell you "make sure you get back to us" and we'll give you a time frame. If you're told to come back in a year, you have to start working harder, because a year is a long time not to see an artist again. Every three months if there's interest, that's where your book should be different. If you show up three months later with no changes, bye bye.
Julie: A lot of times, celebrities keep the same makeup artists or hairdressers they like. Any words of wisdom about those relationships that a beauty professional should keep in mind?
Timothy: You're not their best friend.
Jeanna: It can change on a dime.
Timothy: Keep a professional attitude at all times. Just because you think you're their best friend, the publicist can screw you up for another person. Who cares if they text you at midnight, they might've been drunk.
Julie: You may have a relationship with someone for years, then one day you never get a call—it happens. It's written into the DNA of this relationship. Would you say that's true?
Jeanna: Absolutely. Many artists have worked with celebs, and it doesn't matter if a celebrity is having an emotional issue or whatever is going on their life. You can never rely on that relationship.
Timothy: One thing about this kind of relationship we run into is if celebrities say "if you do me a favor, I'll work with you." It's all bullshit. Never do a favor for anyone. That's what agents are for. We'll get the money for you, because favors never pay off. You're just filling in because someone they really wanted was unavailable, and if you get an A-spot it's rare.
Charmaine: I think it's much better to meet a celebrity organically on a photoshoot and build the relationship from there, rather than offering free favors, because that never comes back.
Julie: Also, you set a dangerous precedent working for free. The celebrity isn't working for free and neither should you.
Frank: Other than some editorials, which you can do for free.
Julie: Good point. Talk about that in terms of building your book.
Frank: Some editorial shoots you do solely for the credit. Those are the pictures that will get you other work, whether its advertisement, celebrity stuff, or videos. But a magazine may say its some money or credit. Either way, those are the jobs you want to do because it gives you something to market yourself with.
Julie: And an agent is here to tell you that, to advise you. It's about getting a big portfolio piece.
Timothy: The editorial image is going to sell you longer. A lot of times, people call and say "can you do me for a red carpet" and it's no money, ever. But you don't necessarily want to do those jobs as well because you can't control the red carpet image, what the photographer shoots, or what's going to be in Us Magazine. Even if you did a shitty or great job—you can't control that light. Don't use too many red carpet images to promote yourself, because someone might find a bad image when they google you. Avoid it unless you have a controlled area.
Charmaine: Who was it that had the white powder under their face?
Timothy: Nicole Kidman, won't mention that one.
Julie: First audience question. 10 photos per portfolio—what does the mix look like?
Frank: We're looking at clean, beauty makeup. Think Allure editorial pages. You don't need full-length pictures, keep it tight. Whether you're a union artist or not, it has to be from beauty point of view. It's all visual. Have a set of shit-kicking pictures that are going to flow. Don't do fantasy makeup, keep it really clean. The photos should tell a story, and your portfolio should read like a magazine spread. It's just a test, but the quality is there.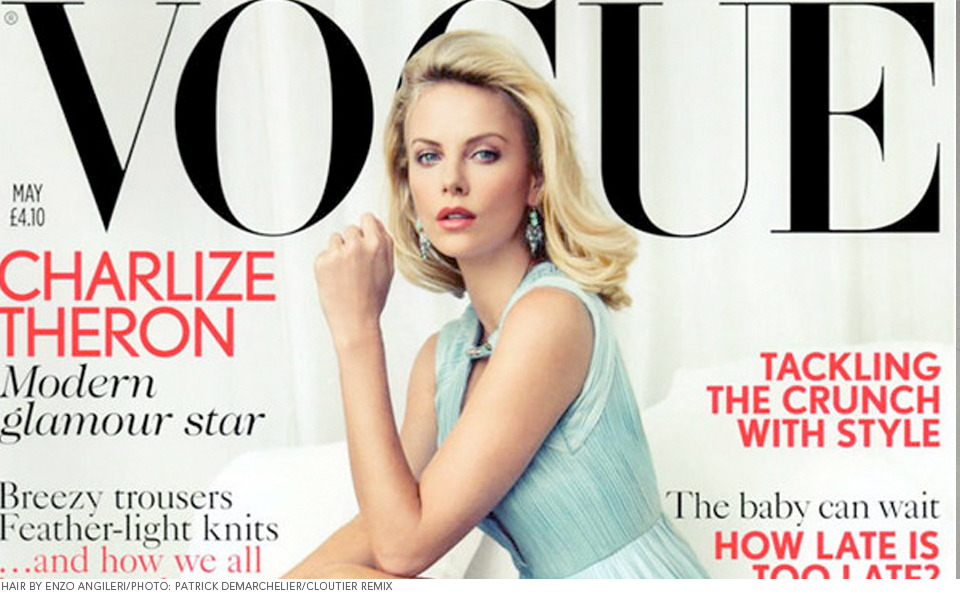 Julie: Darin, any famous last words or advice?
Darin: If you really want this, don't say no. If we're taking the time to call you, and we need you on set in 20 minutes, say YES and do it. We do remember that.
Frank: It's a catch-22, you're not getting work until you're working. We do, on occasion, call assistants, and it's shitty luck if you say you can't do it. But we're already on to the next person, so the "yes" person moves up the chains quicker.
Charmaine: We remember the "no" person too, and we don't call them up.
Julie: Final words of encouragement? Tough love?
Frank: Work at a counter, even if you went to cosmetology school and you got a license. Work for a brand you like—it'll give you business knowledge, and training that you really can't get anywhere. Most people come in and say "I need help"—you don't get that once you're represented or assisting. You are told what to do, and you better do it well. At a counter, you get to play around, work on different skins. You'll learn things that you won't learn in school. On the job experience is the most important thing in any profession, really. We represent a lot of people that came from the counter. I can't tell you one artist that we rep, referred by or not, that came in with their diploma. You've got to gain that experience, and get paid while doing it! It's a no-brainer.
Julie: It's teaches you to be "ON."
Frank: I don't understand the word 'intern.' You shouldn't do that. Get a job at a counter and get paid, that's your internship, that's your experience. Then if you have that experience and meet the right person, there's luck involved. It's about planning ahead of time, then when you get lucky you're ready.
Timothy: Interns are important, sorry. Frank is in a different world than I am. I represented Laura Mercier and François Nars. You can't imagine the amount of interns that worked for them in the '80s and '90s that are now working today. They worked for free, going to every shoot, every day. There was no fee involved, but they took six months out of their lives—it was their college education—to intern for Laura Mercier. Then from there, they apprenticed under her, working for two or three years. When she gave her blessing, that's when they went out and got an agent. You need to understand, when you're working for the masters it's about devotion. People go to college for four years to understand something. You can take four years out of your life to understand how the best in the world work, and they'll appreciate it, and you'll appreciate learning.