STRANGEBEAUTIFUL Nails: Jane Schub Says It's All About the Color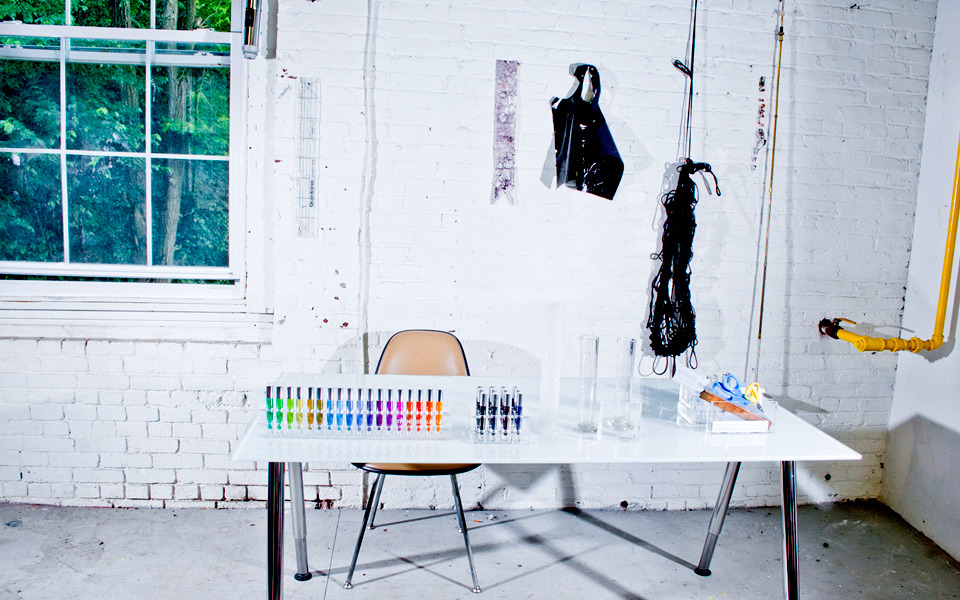 Color paints our world, imbuing emotion, experience, memories, and curiosity. In nature, no hue is singular—it's the mix-and-match that stains a sunset, streaks a slab of marble, and rouges our cheeks. 20th century Bauhaus artist and teacher Josef Albers famously explored and codified his square color tests on canvas. Today, bespoke nail brand STRANGEBEAUTIFUL carries the zeitgeist of Albers' experiments to a new medium.
Beginning her career as a fashion illustrator, STRANGEBEAUTIFUL creator Jane Schub would include makeup and nail polish in her work, designing window displays, packaging, and advertisements commissioned by Manolo Blahnik, Issey Miyake, Esteé Lauder, Barneys, The New York Times, Vogue, and countless others. A nail collection was the next natural progression.
Launching STRANGEBEAUTIFUL library of colors in 2009, Jane is best known for her curated volumes of polish, designed to be viewed together as one cohesive design. And in lieu of designated names, each composition is classified by its direct reference. "A Mid Century Modern Knoll Fabric, Oscar Wilde, a color of an Andy Warhol painting at the Dia Museum, the dark inky blue of a never ending deep lake at night and the fear of swimming in it"—provocative examples of memories, objects, and feelings which inspire Jane's compendium of color. Her gauzy yet industrial packaging has garnered a devoted cult following over the past few years, selling in niche retailers such as Liberty of London, Bergdorf Goodman, and Anthropologie. Meet Jane—the fine artist's nail ambassador, utterly obsessed and consumed by color.
---
B: You've had a successful career illustrating for fashion's highest clients—Barneys, "Vogue," Manolo Blahnik—at what point did you decide to develop STRANGEBEAUTIFUL?
It was the Ettore Sottsass typewriter—literally, it was. I'm not making it up. It's not like a whole PR thing. My husband had given me a red Valentine typewriter Ettore Sottsass designed for Olivetti in 1969 as a gift, and I immediately had the idea to start a nail polish line. The color was so beautiful and magnificent. I thought nail polish would translate it well. It really is all about the color.
B: Not about the nails?
You should see my hands—they're horrible. Acetoned and really dry. My intent is that SB be viewed and positioned as a concept-driven color design brand, rather than a nail polish brand. You see... many nail brands have cute names and, well...my brand is really about color and design. My polishes don't have any names. I'm not interested in nail art. The colors I make aren't trendy. Some people don't understand the references, they'll get annoyed that I don't have names. Teachers, doctors, and scientists alike follow the line. Richly perverse are the words I like to use when describing the brand.
If I see something that inspires me, I sit and develop the colors myself. I don't go and pick them out from a manufacturer. Then, I hand them to our blender, who is a genius and can replicate any color like a lab. I have a glass table I mix the paint on and scrape it off. I can't stop thinking about things. I play.
"The color was so beautiful and magnificent.
I thought nail polish would translate it well."
Jane Schub
creator of STRANGEBEAUTIFUL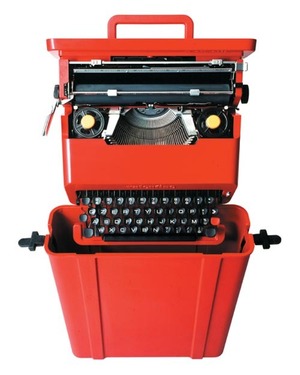 ---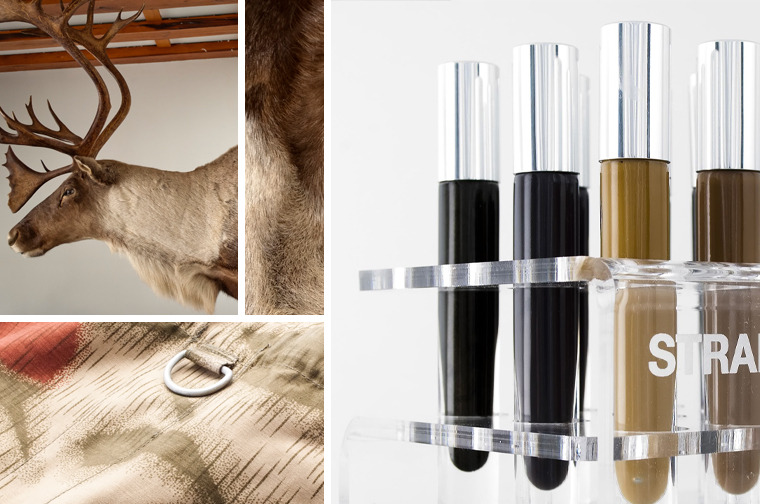 ---
B: What inspires you?
SB has a cerebral bent, so reference or inspiration could literally be anything, as in the gradation of the colors of menstrual blood—which was not that well received. But it's truly about the visual aspect of a color, not about shock value. The inspiration does not need to be beautiful, but it must be thought-provoking.
B: How did you develop your color obsession?
I went to RISD, and took one of those color theory classes that every art student has to take, learning about Josef Albers and the like. You know those assignments with color aid paper? You take a piece of red paper and place it on a blue paper, then a green paper. That red will look completely different on both backgrounds. I want to show colors and their relationships. That's why I have volumes, so you can view the colors next to each other, then change things up.
B: Tell us about your past spring launches—"An Inept Laundress" and  "Super Chroma X."
I was doing laundry one day and I had this white camisole—I made a mistake washing it. It came out this beautiful lavender gray color instead, a gradation of white. That's how I came up with the concept of a set of whites. Super Chroma was inspired by chroma, which denotes color purity in the Munsell color system. My colors are very different when you see them in person—a different edge, not very shiny. More like a soft patina. They're 40% to 70% pigment, very heavily saturated. One coat is all you need.
---
"But it's truly about the visual aspect of a color, not about shock value. The inspiration does not need to be beautiful, but it must be thought-provoking."
Jane Schub
creator of STRANGEBEAUTIFUL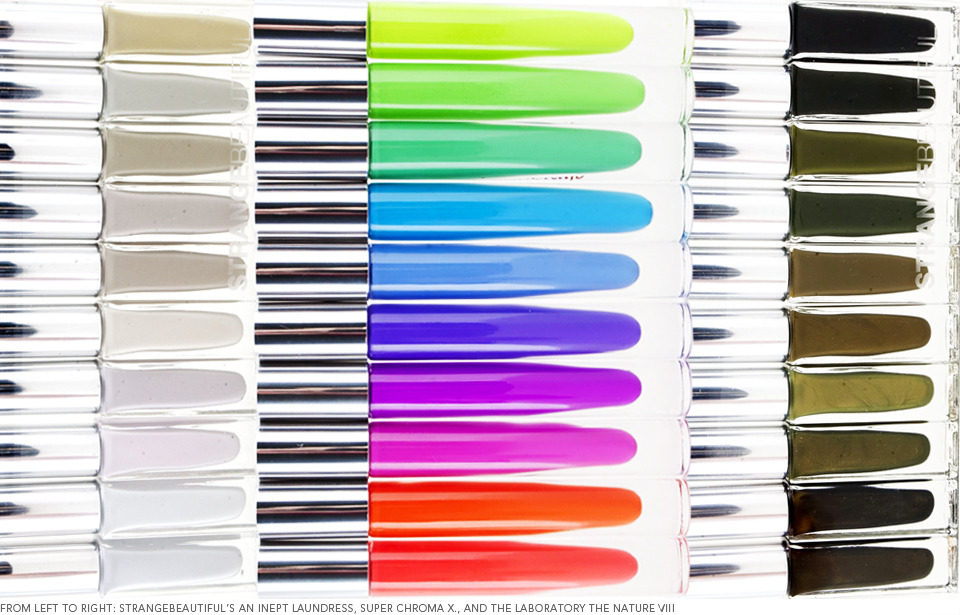 ---
B: We're intrigued by one of your newest volumes, "The Laboratory The Nature VIII," which juxtaposes the observations of color in labs versus ones found in nature—why did you choose to explore this concept?
When one looks at something that has been generated in a laboratory, you have the freedom and poetic license to maneuver and create colors—and things—that are not generated in nature. Case in point, the snack food Cheetos. Is that the color of real cheese? They put in beta carotene to make it more appealing.
B: Do you ever think about anything else but color?
Actually, I think a nail polish fragrance is interesting at the moment. A clear lacquer that would stay on your nails—not just scented, a real fragrance. I created a perfume polish called 'Richly Perverse' with Dawn Spencer Hurwitz—I wrote her a poem and she made a real EDP infused into the polish. Leather and violet, it lasts for about a day. It's just a nice touch.
B: What's your studio space like?
My studio is great. I have this big loft space. It's light and airy with high ceilings, and I get to work on huge glass tables overlooking the water—I live on an estuary. Actually, in volume 5 there's a color called 'Runoff of the estuary.' My husband's very artistic in his own way and loves furniture, too. We collect mid-century modern.
---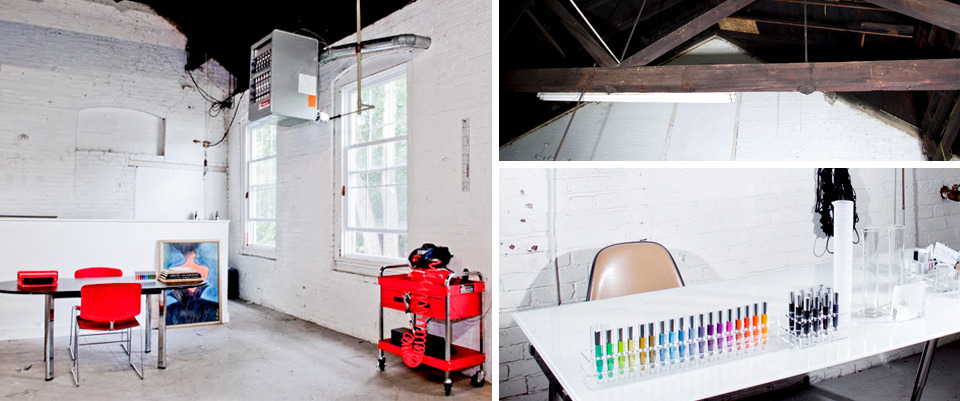 ---
B: Do you listen to music while you work?
Yeah, I do. Not all the time. I play a song like 20 times in a row, it's like an obsessive thing. I was listening to REM the other day. The day before that, I watched "The Last Days of Disco," and loved the soundtrack.
B: What's in store for the future?
I just want it to grow. I want to keep coming up with new concepts, always evolving. I like to keep it fresh. I can't be everything to everyone, and if you have that vision, you're truly passionate, and you're true to yourself, you'll be more successful. You can't have fear.
"You can't have fear."
Jane Schub creator of STRANGEBEAUTIFUL
---