The Dose by StrangeBeautiful Collection
Get Your Dose
Why We Love StrangeBeautiful
The inspiration does not need to be beautiful, but it must be thought-provoking.
Jane Schub was inspired to create her gorgeously pigmented nail polish line when she was given the classic Ettore Sottsass red Valentine typewriter. It's a thing of great beauty-- shiney and hyper-colorful, it's both playful and serious at the same time. It perfectly encapsulates Jane's aesthetic, which she has translated into her delicious brand of nail polish.
DOSE is the capsule collection from Strange Beautiful. It combines three colors in one medicine bottle, all beautifully packaged as small pills. The color choices were created as musings on color, explorations on a theme. Jane creates them guided by her obsessions and instincts. We found them to be strangely beautiful and full of surprises! The nudes come across as playful, while the greens read more neutral. They're chic and sophisticated and give you the ability to tell your own color story.

About STRANGEBEAUTIFUL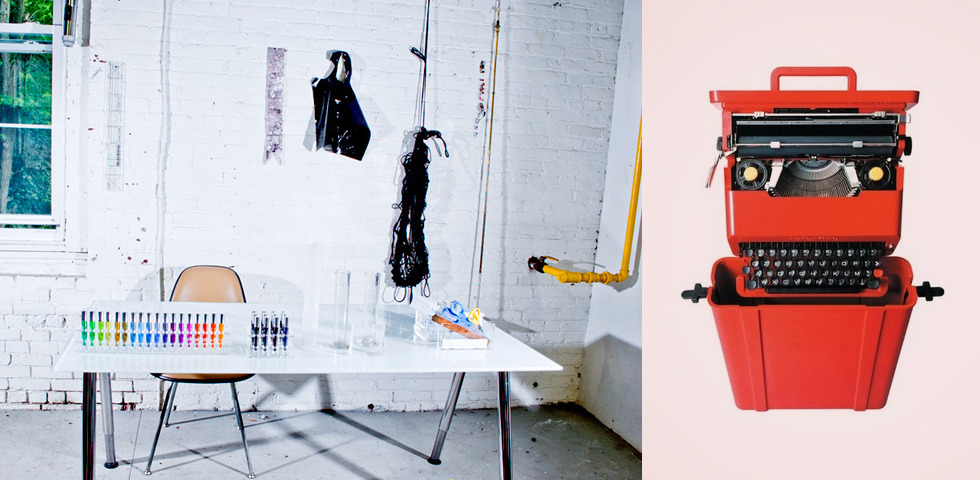 STRANGEBEAUTIFUL creator Jane Schub is responsible for some of the most cerebral and well thought out nail color we've ever seen, but this fall she's ditched bookish allusions in favor of a more lighthearted approach to nail cravings—with the appropriate dosage.
Call it Jane's addiction or a remedy for the truly manicure-obsessed, her new DOSE line is exactly that—doses of high-pigment polish in tiny capsules, housed in pharmaceutical-style glass vials. Novelty is a big factor here with such a tiny package, but Jane intends for the line to be fun and not as serious as her previous Volume releases. "Cheerfulness, impulsive, addictive, and smile-inducing," is how she described the collection to Beautylish.