This Healthy Glowing Look is a Must for Dry, Dull Skin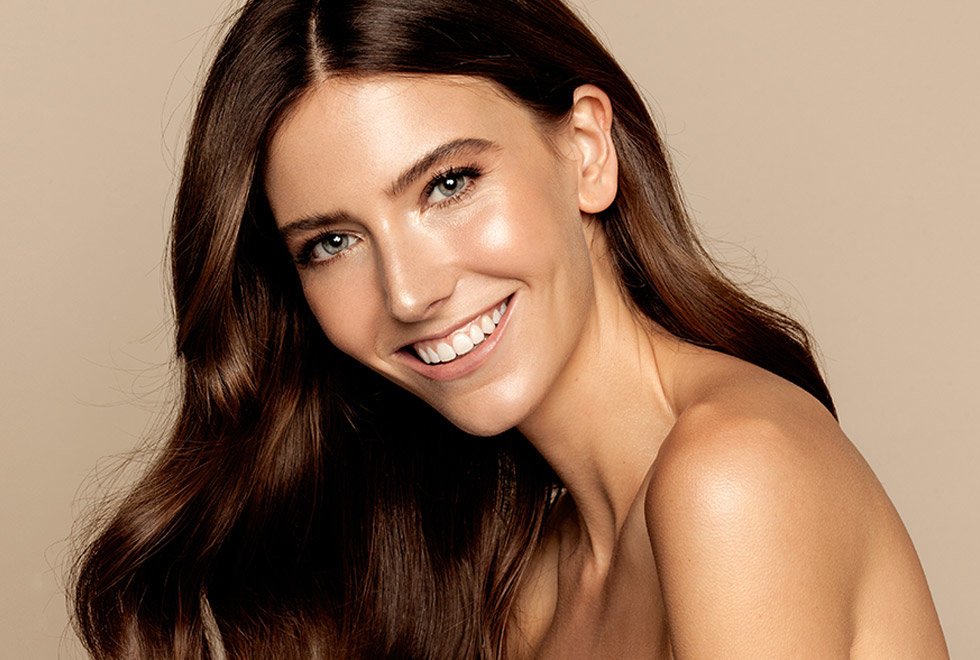 Let's face it: There's nothing like the healthy, sun-kissed glow of a summer spent lounging at the beach. Unfortunately, summer (and its complexion-enhancing effect) always comes to end. Especially during colder months, skin can become dull, dry, flaky, and lifeless—a far cry from the fresh, luminous look we love. Luckily, we've got an easy way to fake a healthy summer glow all year round: the BECCA Create Your Own Light kit, a set of five best-selling BECCA products that instantly impart a dewy, natural-looking radiance.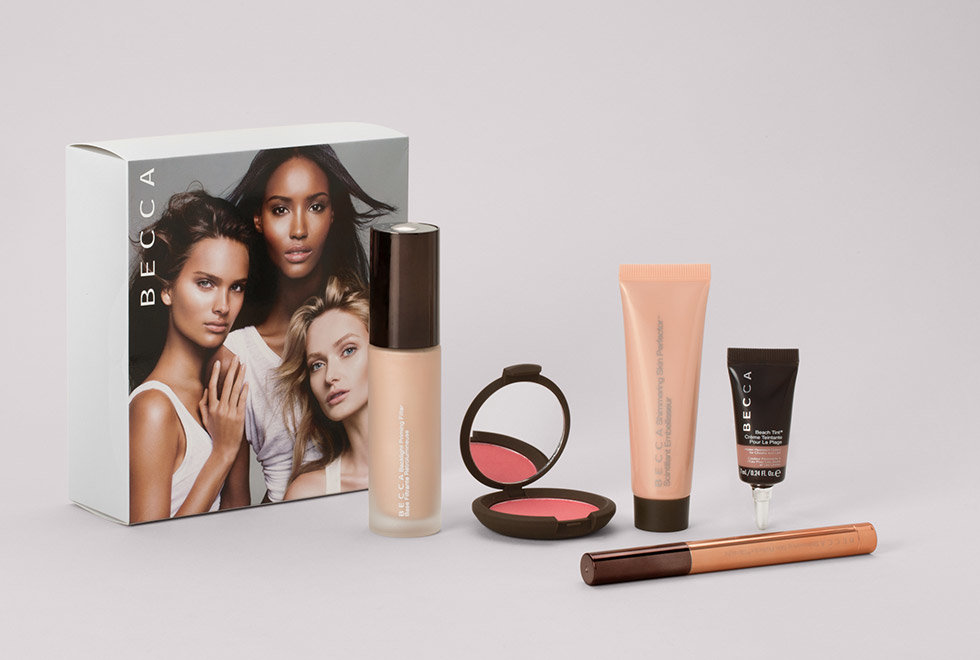 The kit, a Beautylish exclusive, comes with everything you need to personalize your perfect glow—without looking greasy or glittery. Read on to learn how to create a fresh, naturally glowing look (and give dull, flat skin the boot) with the Create Your Own Light kit.
What You'll Need:
Moisturizer
Lip balm
Foundation
Foundation brush
Concealer
Blush brush
Eye shadow brush
Eyelash curler
Mascara
Lip brush
1

Prep for Makeup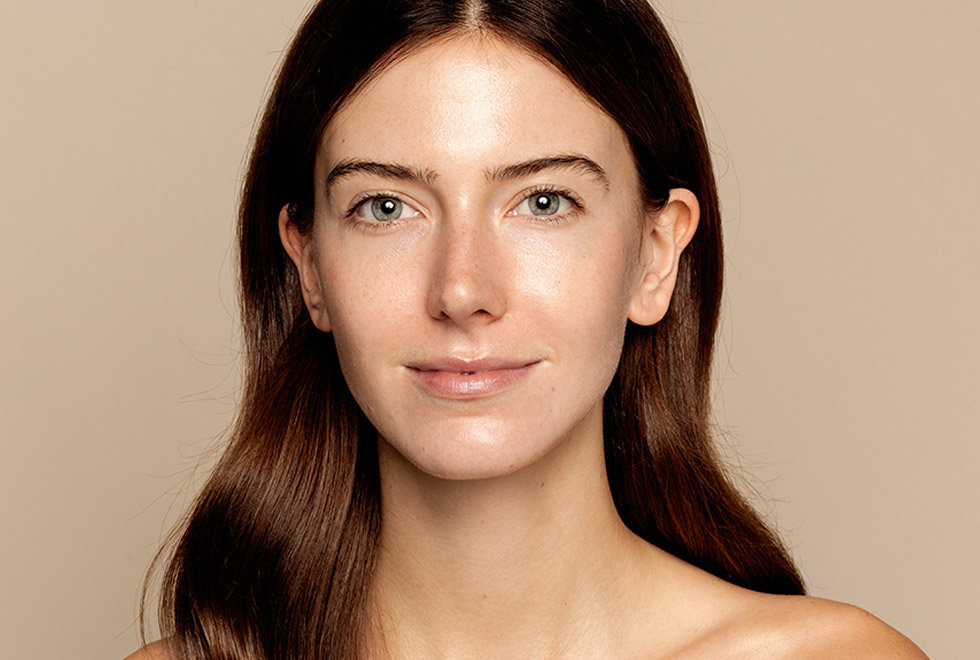 Start by massaging your favorite moisturizer into your skin. Apply a hydrating lip balm to your lips and rub them together to help the product sink in.
---
2

Prime Your Skin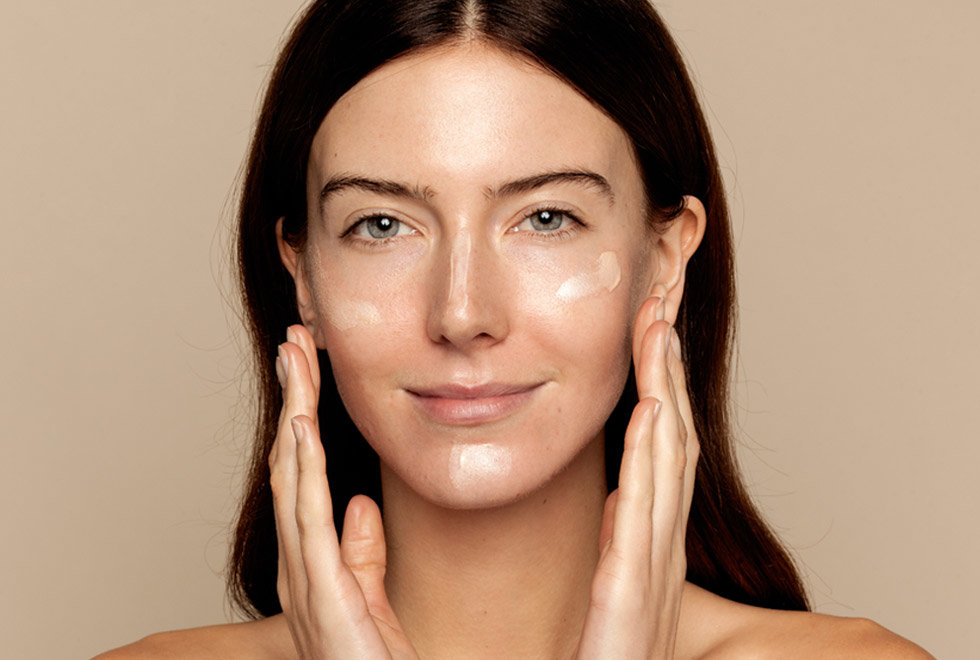 To create a smooth, even canvas for makeup that stays fresh all day, dab a pump of BECCA Backlight Priming Filter on the high points of the face (cheekbones, bridge of the nose, and chin). Blend well with your fingers. We love this primer for its light-diffusing, blurring effect—and it's great for no-foundation days, too.
---
3

Create an Even Base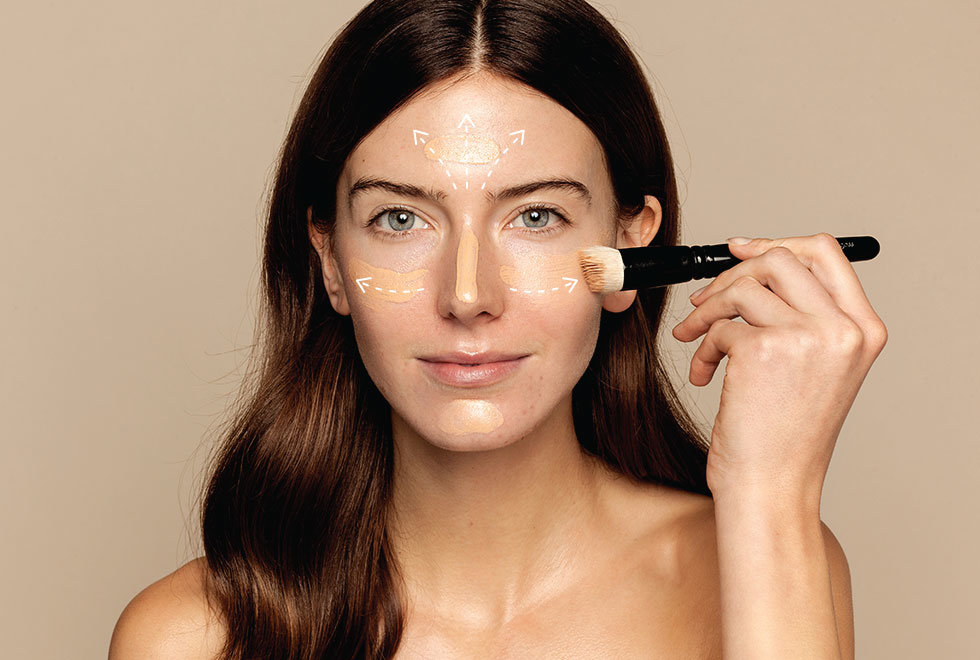 Apply a lightweight foundation (we used BECCA Aqua Luminous Perfecting Foundation here) to the center of your face and blend outward with a foundation brush, like Wayne Goss Brush 01. Camouflage any blemishes or discoloration by tapping a small amount of concealer, such as BECCA Aqua Luminous Perfecting Concealer, onto the skin with your finger.
---
4

Add a Natural Flush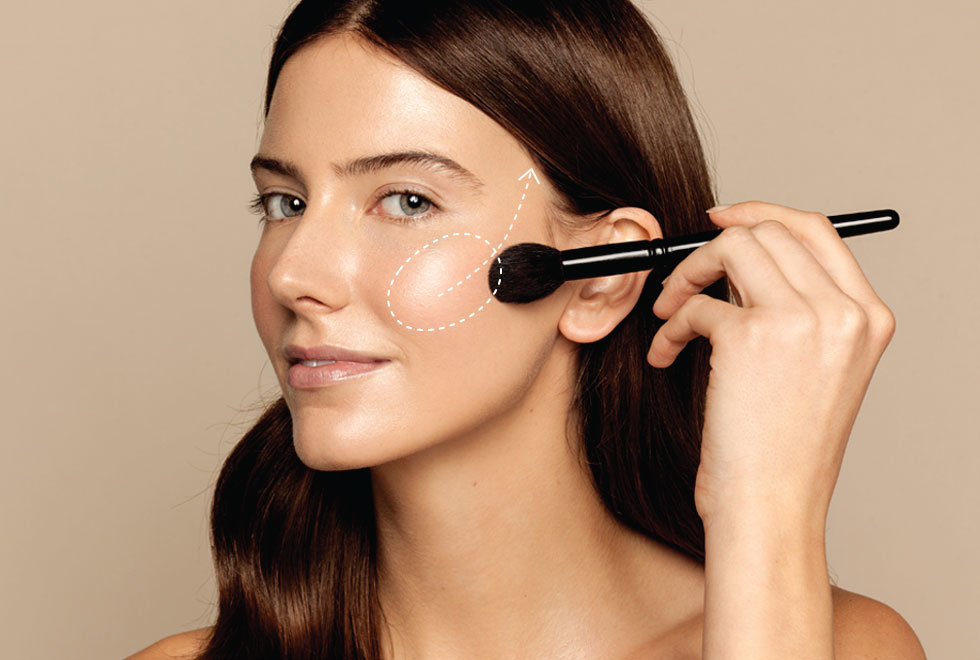 For a natural-looking, youthful flush, sweep BECCA Luminous Blush in Snapdragon from the apples of the cheeks towards the temple with a fluffy blush brush, like Wayne Goss Brush 02. To make sure you don't overdo it, tap the brush on the back of your hand before applying to remove any excess pigment. Apply the blush in sheer layers until you're happy with the color intensity—remember, it's easier to add more color than to remove it. For a more sun-kissed look, you can also dust your favorite bronzer along the hollows of the cheek, the temples, and the jawline.
---
5

Highlight Your Features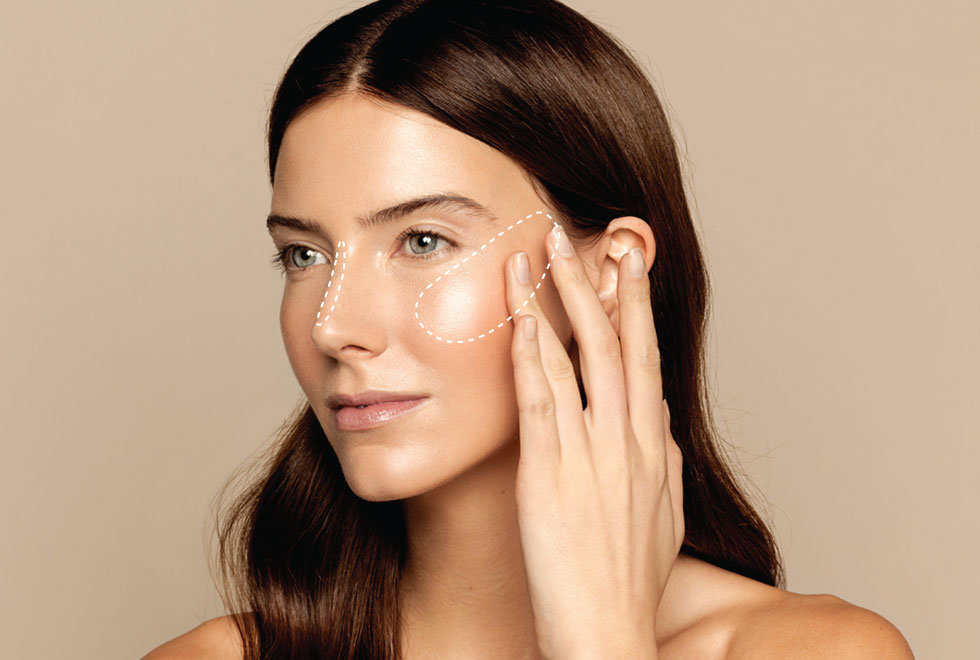 By now, your skin should look bright and naturally dewy. To enhance and illuminate the curves of your face even more, use your ring finger to tap BECCA Shimmering Skin Perfector Liquid in Opal onto the cheekbones and the bridge of the nose. Blend well. We're big fans of this cult-favorite highlighter's ability to mimic the subtle radiance of hydrated skin without over-the-top shimmer.
---
6

Enhance the Eyes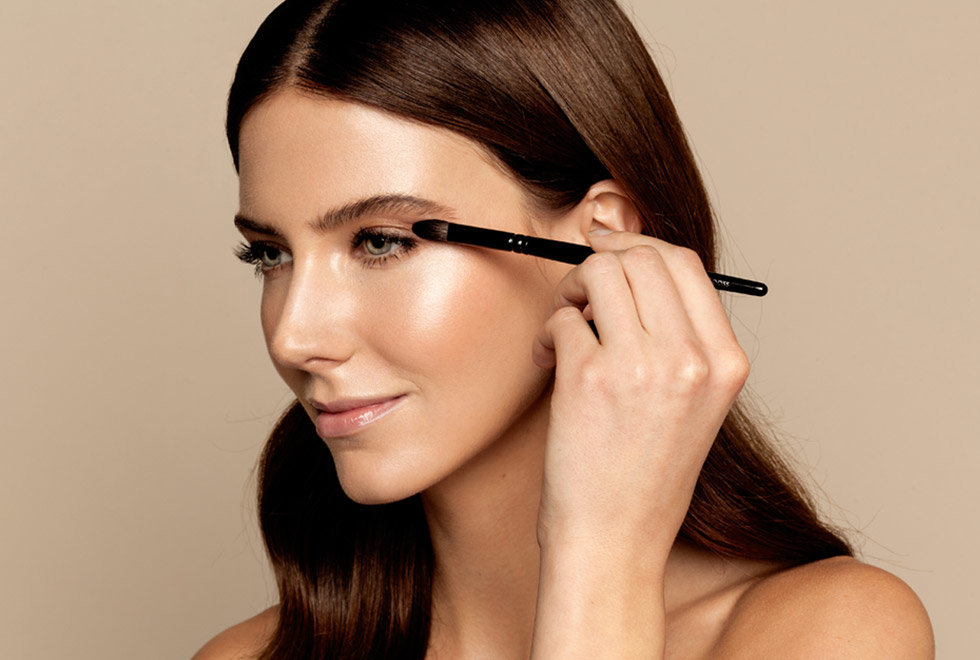 Draw attention to your eyes by applying BECCA Eye Tint in Gilt, a crease-resistant creamy bronze, across the eyelid. We used the BECCA Ombré Rouge Eye Palette's rich neutral eye shadows with Wayne Goss Brush 03 to lightly contour and define the eyes. Finish this step by curling your lashes and applying a coat or two of your go-to mascara.
---
7

Apply Lip Color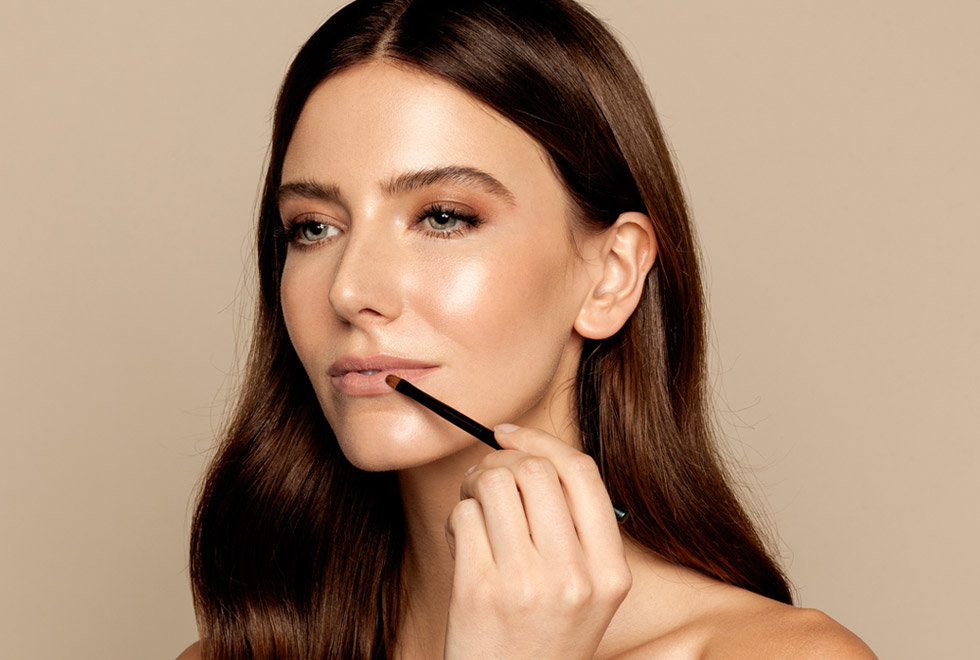 With a lip brush, like Wayne Goss Brush 07, fill in your lips with BECCA Beach Tint in Fig, a rose-toned cream stain that leaves behind a sheer wash of color.
---
8

Add a Pop of Light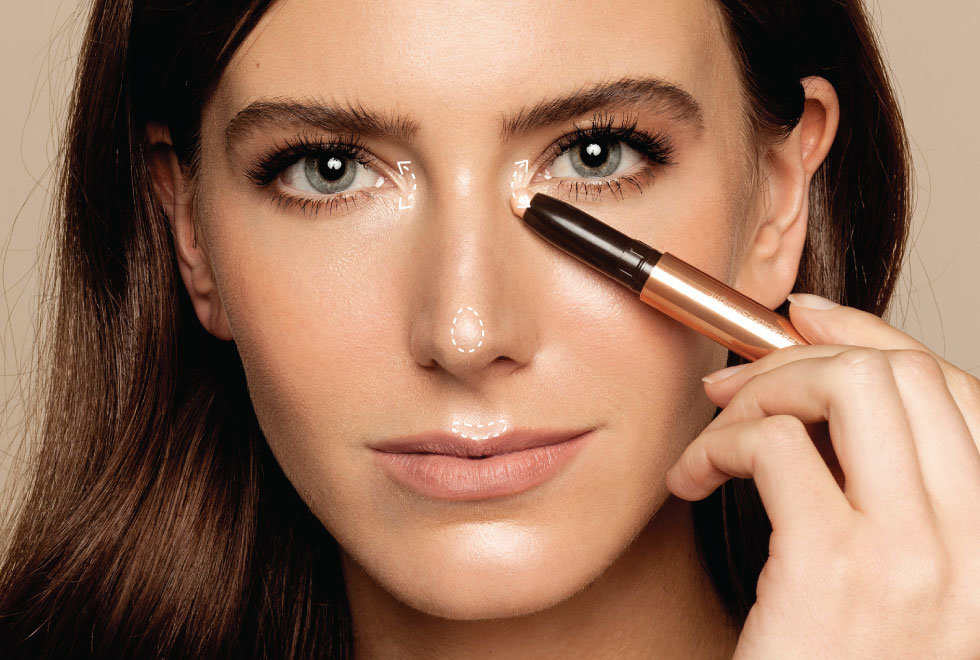 Apply BECCA Shimmering Skin Perfector Slimlight in Champagne Pop (a Create Your Own Light kit exclusive) directly to the inner corners of the eyes, the tip of the nose, and the cupid's bow. Pro tip: You can also apply Slimlight to the waterline for a brightening, eye-opening effect. This twist-up highlighter crayon is perfect for adding targeted bursts of light to hard-to-reach areas.
---
9

Finished Look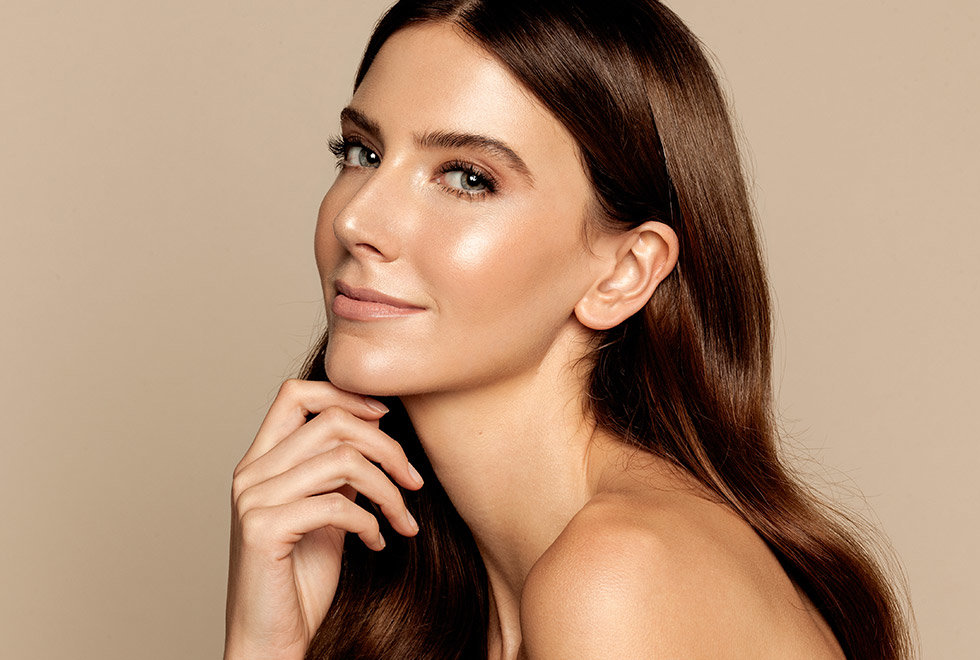 Take a step back and admire your work: dewy, healthy-looking skin that glows with subtle radiance, even when summer is a distant memory. If you're worried about excess shine, gently dust a setting powder over your T-zone.
Learn more about the Create Your Own Light kit, or shop all BECCA products.