Weird Finds: Kabuki Spa Masks From Japan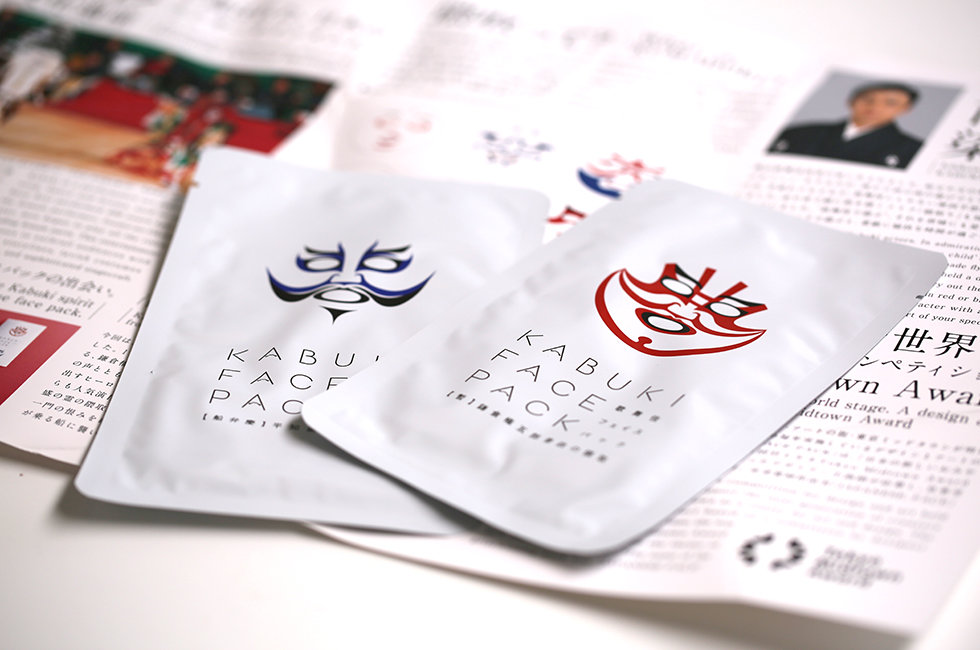 Do you love fun products from Japan? Of course you do! Our own Bec Stupak visited the country recently and brought back a bundle of goodies. Among them: this kabuki face mask, which, softens your skin while making you look like a Kabuki theater character!
Kabuki is a 400 year old form of performance art involving theatrical song and dance. The makeup used in kabuki is meant to highlight the muscles in the face, and the colors are symbolic of the mannerisms of the character who wears them. Red makeup is worn by the good characters in the play while blue or brown is used on the evil characters. The influence of kabuki makeup on modern beauty can be seen on underground performance artists such as Kembra Pfahler and Muffinhead, as well as heavy metal musicians such as KISS or Dee Snider of Twisted Sister. Punk makeup styles can also be cited to kabuki, for instance, Siouxsie Sioux's iconic look.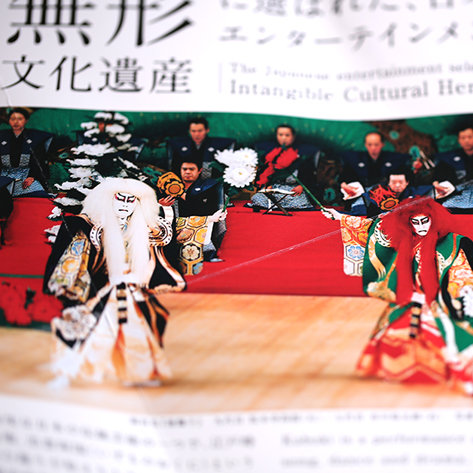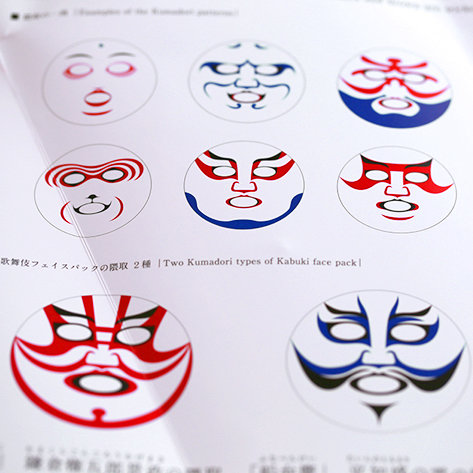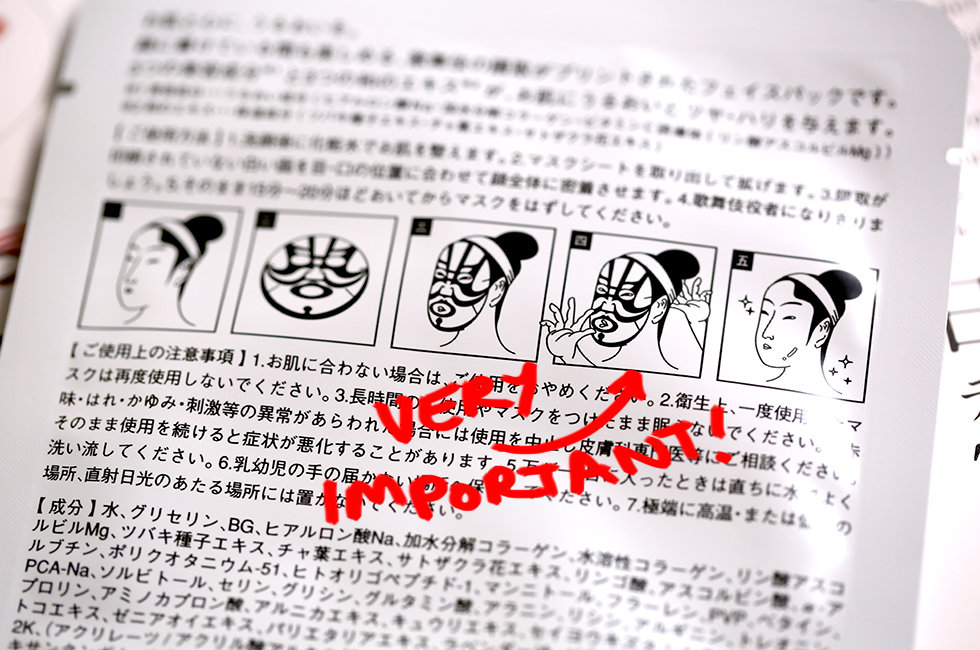 Here are the directions for this hilarious kabuki facial.
We went with the "good" character:
1. Take out the mask and unfold it.
2. Place it on your face.
3. Adopt the persona of a kabuki actor.
4. Remove the mask.
---
This was certainly the quickest way to achieve a kabuki look. A presoaked mask is terrifying enough without the theatrical makeup print but we're pretty sure the adoption of the kabuki persona in step 4 was crucial to making the mask extra effective.
In the end, my face felt softer and cleaner which is much more than I would be able to say after scrubbing away any real kabuki makeup. Gee Japan, maybe you're really on to something with these!