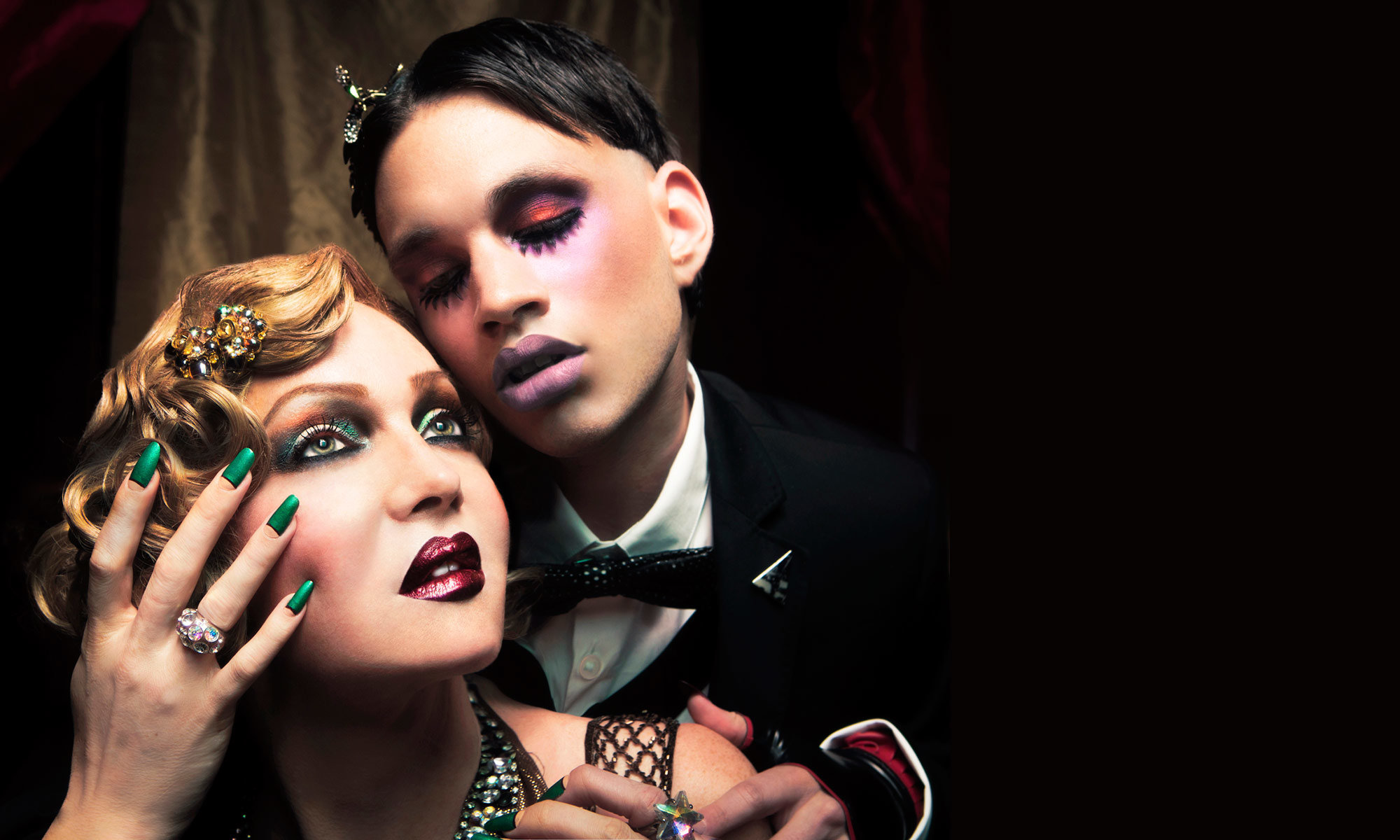 It's no surprise that Obsessive Compulsive Cosmetics founder David Klasfeld is a stickler not just for bold color, but also product performance—both reasons why his ultra-potent Lip Tars have amassed a cult-like following.
With experience at the makeup counter, backstage at fashion shows, and on set for television, David understands how makeup works both in real life and on camera—and he's turned OCC into the ultimate go-to for both the color- and quality-obsessed. We chatted with him about about everything from his formulation process to the real story behind the brand's name.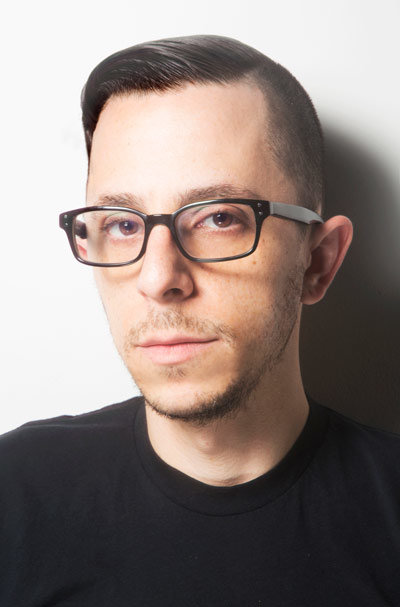 Beautylish: How did you first get into the industry?
David: It was 1996, and I was pursuing a film degree at Purchase College. One day I found myself wandering the local mall looking for a part-time job and instead ended up with a full-time career. I took a job at The Body Shop back when it was still independently owned, largely due to my respect for their trailblazing stance against animal testing. I was quickly promoted to a "Colourings" consultant (their in-house makeup line) after taking into account my experience with makeup in high school theater productions. I finally taught myself how to do non-theatrical makeup, and soon found myself approached by MAC—they were opening their first New York counter outside of Manhattan proper. It was an incredible learning experience, and I eventually ended up as part of their inaugural Pro Team as a trainer. In 2002, I left to pursue my freelance career and quickly found agency representation, which gave me the opportunity to work in diverse fields—editorial, print advertising, film, commercials, and music videos.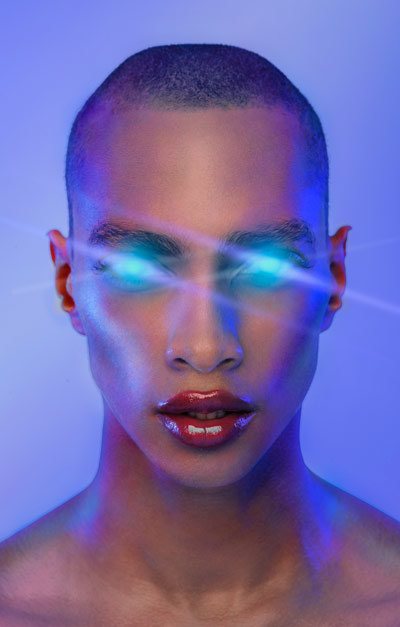 Was your makeup artistry background the driving force for product development?
Absolutely! One of OCC's first products was OCC Skin, our water-based airbrush foundation. I developed it because silicone-based foundations and other dewy offerings, while beautiful in still photography, didn't work as well as I needed them to for hi-definition TV and video. I was lucky enough to work with advertising clients like Best Buy and Target, who were filming in HD as far back as 2002. I learned very quickly what worked and what didn't. This experience also extended to color cosmetics, whose texture could no longer be "thick" to opaque. Across the board, my goal was create products that were high in coverage, but sheer in texture for true color impact minus product build-up.
Why is airbrushing your main tool of choice for face makeup? Any tips for artists learning how to airbrush?
Very simply, because it puts down coverage the way the camera reads it—in tiny pixels—and because it gives you the ability to achieve a maximum amount of coverage with a minimal amount of makeup. Who doesn't want that? It's the easiest tool I've found to perfect the skin effortlessly. That said, the technique itself must be learned and practiced. A painter making the switch from brushes to an airbrush would never buy their first system and expect to create masterpiece murals straight out of the box, and neither should a makeup artist.
"As makeup artists, we all have little mixing tricks that we resort to when the color or product we need doesn't already exist. OCC is all about willing those things into existence."
Is there a story behind the brand name, Obsessive Compulsive Cosmetics?
Yes, there is in fact. I joke that I'm not just the President of Obsessive Compulsive Cosmetics; I'm also a client. In naming the company, my intent was to celebrate the way these sorts of compulsions can be channeled into a productive lifestyle, and to also convey a sense of humor and enjoyment in the art of makeup. So many companies make makeup sound way too serious, and almost prey on people's insecurities in order to get them to buy their product. I can't stand that approach. At OCC, we know you're beautiful already and want you to want to purchase our product because you love makeup as much as we do. Our motto says it best: "Because You Don't Need To Be Made Over."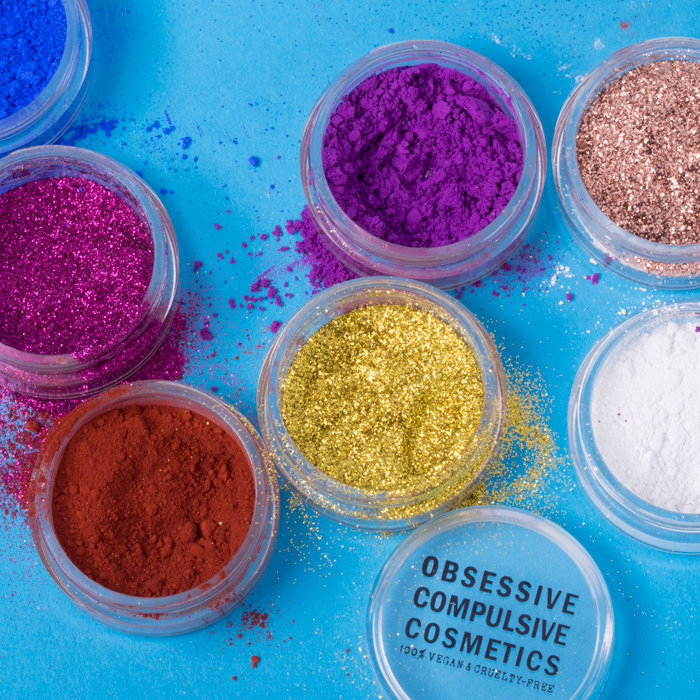 "Whether you're vegetarian or have steak for dinner every night, I think most people prefer not to have bugs in their makeup."
You seem to be breaking the makeup mold with your products—Lip Tars over lipsticks, airbrush over regular foundation, pigments over pressed shadows.
The world has enough bone and brown eye shadows. I have nothing to contribute in the bone and brown eye shadow department that isn't already out there. Instead, we like to think about what's not available but needs to be. As makeup artists, we all have little mixing tricks that we resort to when the color or product we need doesn't already exist. OCC is all about willing those things into existence.
Lip Tars have become such a cult-favorite product—how did you come up with the idea?
Lip Tar answered two questions. One: How, as a makeup artist, do I carry a varied enough selection of lipsticks that I can blend as necessary in a hygienic way? Most lipstick palettes I see out there look like they should have a biohazard symbol embossed on them! Two: For those times that you just want to wear lipstick, how can you offer that option along with the same convenience of application as a gloss? The answer to both is Lip Tar.
Has it been challenging to come up with vegan formulas?
Sadly, it is considered more cost-effective to use non-vegan ingredients than to source alternatives. Personally, creating a vegan line was simply a matter of principle, but you don't have to be on board with the animal rights movement to appreciate vegan cosmetics. They are cleaner and greener, contain less allergenic ingredients than non-vegan cosmetics, and comply with a wider variety of lifestyle choices, like religious or dietary restrictions. For us, it's also about truth in advertising. The cosmetics industry gets away with calling things like bug juice (literally!) "Natural Red 40." Whether you're vegetarian or have steak for dinner every night, I think most people prefer not to have bugs in their makeup.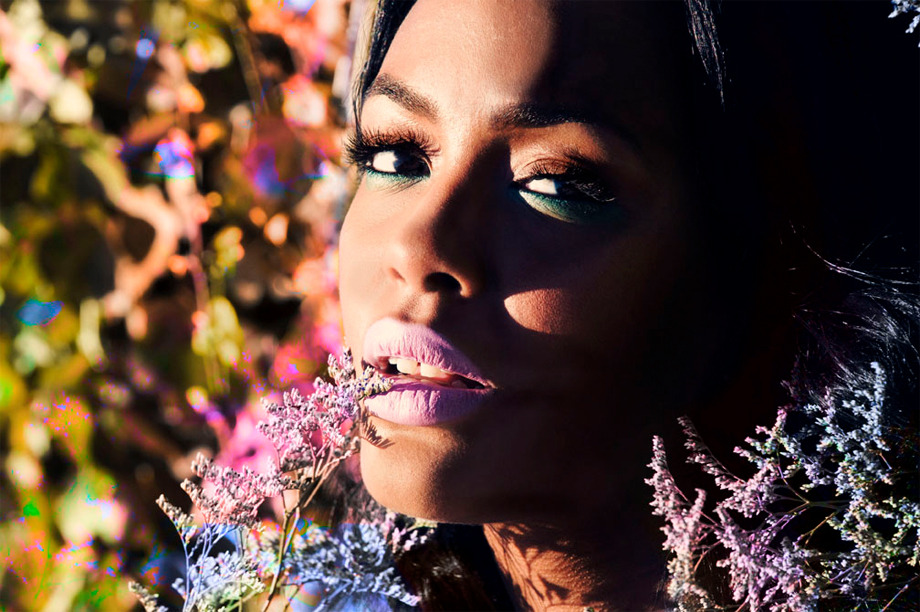 What inspiration sources do you draw from in putting together new collections?
Most are inspired by movies, music, or both. The Dune Generation [OCC's Summer 2014 collection] was inspired by two films; David Lynch's Dune and Greg Araki's The Doom Generation. When trying to develop a content beyond the usual summer lip glosses, we took cues from what was already out there—and veered as far away from it as we could. We took traditional ideas like "back to the beach" and made that particular beach the dunes of a waterless planet. We recontextualized the idea of traditional beachgoers into the disaffected youth from The Doom Generation in a much more current and subjective context. What would these modern-day nomads, these wanderers, wear in that sort of environment? What would that trend look like? We sought to answer those questions with the shades, their names, and the advertising campaign for that collection.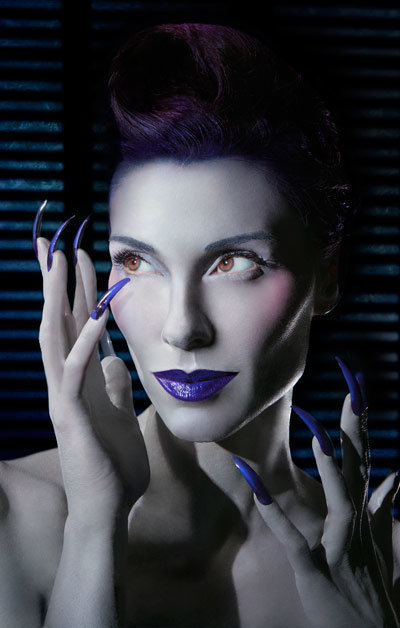 As a makeup artist, have you had any major blunders with jobs in your past?
I was booked on a job for Chicago Magazine. My plane got in right around midnight on a Sunday night before the shoot, which began on Monday 8:00 a.m. sharp. The airline lost my checked luggage, which unfortunately had my kit. It was already after midnight, so I had no other option but to go to Walgreens and create a complete kit out of drugstore makeup. I showed up the next day with a purple Caboodle—which anyone can tell you is not a look I can pull off—stocked with Wet 'n Wild, J.A.N.E., Almay, etc.I got the dirtiest looks I've ever gotten on set the next morning, and I'm sure there were many people wondering why on earth they flew me in from New York. In the end, it looked beautiful in digital photography and I'm confident would have looked just as good in HD. This experience taught me something that's super important for every artist to know: HD makeup is a technique, not a product. Just because the words "Hi-Def" are stamped on the bottle of makeup you purchase, doesn't mean you've bought an insurance policy against bad makeup. It's all about the technique, which is meticulous in application and blending, and choosing the right products, which allow you to achieve maximum coverage or color payoff without a lot of build-up. It really is that simple!
Who are some of your favorite makeup artists working today?
Lottie is definitely one of our favorite makeup artists, and we've had the pleasure of working with her on several shows during Fashion Week in both New York and Milan, and were even lucky enough to have her lecture at IMATS on our behalf. Lottie's approach to makeup is as innovative as we strive to be. Her work is not only immediately recognizable as her own, but trend-setting in its newness in a landscape that can often just produce more of the same. Her style is truly unique.
Since OCC launched, the social media landscape has evolved significantly. How have Twitter, Instagram, etc. changed the brand?
Social media is what put Obsessive Compulsive Cosmetics on the map! We were born online and for the first few years, our site was the only place you could get our products. If not for the support of the beauty blogosphere, that still might be the case today. [The YouTube star] Queen Of Blending was instrumental in our success. Contrary to what most people think, Lauren's endorsement of Lip Tars shortly after they launched happened completely organically. She purchased the products outright at The Makeup Show LA in 2009, and shortly after recorded swatch videos that changed our business practically overnight. The support of other bloggers including Temptalia and xSparkage continued that wave and very much shaped the company into what it is today. Now tasked with cultivating our own online presence, we just strive to keep our content as exciting as possible. As artful as we try to make our campaigns, we want all of our social media channels to show the behind-the-scenes experience of making them. I think that's what people are looking for most from brands when they look to connect with them via social media—the inside story, what goes into designing a look, a campaign, and even a product.
"The world has enough bone and brown eye shadows. I have nothing to contribute in the bone and brown eye shadow department that isn't already out there. Instead, we like to think about what's not available but needs to be."
And who do you consider "must-follows" on Instagram?
Besides the obvious network of artists we work with, I would say must-follows on Instagram are the accounts that can inspire you in nontraditional ways. One of the accounts I actually get inspired by on the daily is NASA (@nasa). The stars and colors and textures you see out in space are things that any artist in any medium needs to pay attention to. I'd also invite OCC fans to follow any and all of our spokesmodels Calpernia Addams (@calpernia), Deven Green (@thedevengreen), and Willam Belli (@noextrai) to see what makes them the people we chose as the faces of our campaigns.
What are the best-selling shade or shades of Lip Tar? Have you seen that shift over time?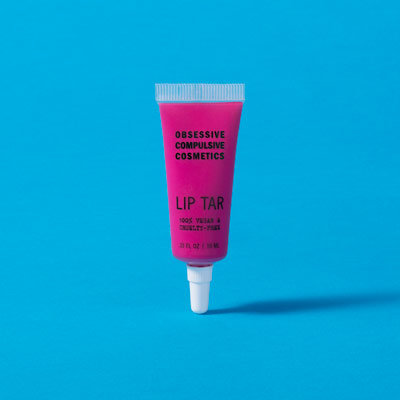 Many of the original shades remain fastidiously in our top 10, from neutrals like Hush and Memento, to the true red that is NSFW, but our newer texture offerings have been incredibly well received. Black Metal Dahlia, which is probably our best known metallic, grabbed ahold of of our top 10 shortly after its launch and will not let go!
Do you have a single favorite Lip Tar? If so, what is it and why?
That is probably the single hardest question I've ever been asked! LOL! If forced to choose it would be RX, our true, primary cyan-blue. Besides being beautiful on its own and an absolute must for mixing, it's my dark horse in the running. When we first started partnering with more traditional retailers, I doubted they would bring the shade in, let alone sell them in stores. Not only did they sell the shade, they sold out of it. It remains in our top 15 to this day, which couldn't make me happier. People really are not only looking for these left-of-center shades, they're embracing and wearing them, which gives us the ability to continue to bring out more. Pool Boy, a newer pastel blue remains highly successful in both its Lip Tar and Cosmetic Colour Pencil iterations, as well as its matching Nail Lacquer.
OCC is 10 years old this year. Congrats! What do you think the brand—and the beauty industry at large—will look like 10 years from now, in 2024?
Thanks so much! The re-release of our Tarred & Feathered Lip Balm is a great barometer of where the beauty industry is going. When I first launched it in 2004 as our one and only product, it was far from an overnight success. The benefit of sheer black and white lip balms was a little less obvious at the time, and required a lot of explanation for people to realize it was meant to create the most natural lip, and not a dark, gothic look one would assume just by looking at the product. The fact that the product was vegan was also met with more confusion than it was appreciation. I got questions ranging from "what's vegan?" to "what animal products would be in makeup anyway?" When we relaunched the duo this May, it almost immediately rocketed into our top 10 products. This tells us that the average beauty enthusiast is not only more aware of non-traditional products but also more experimental. Vegan cosmetics have become a well-known subset of the industry, and we couldn't be more thrilled about that. Ten years from now, I'm hoping that stating your products are cruelty-free is no longer necessary, and that people continue to be as open-minded and experimental about makeup and the shades they choose as they continue to become today.
Shop Obsessive Compulsive
Cosmetics on Beautylish!
Shop Now