Musician Turned Makeup Artist: The Captivating Tale of Will Lemon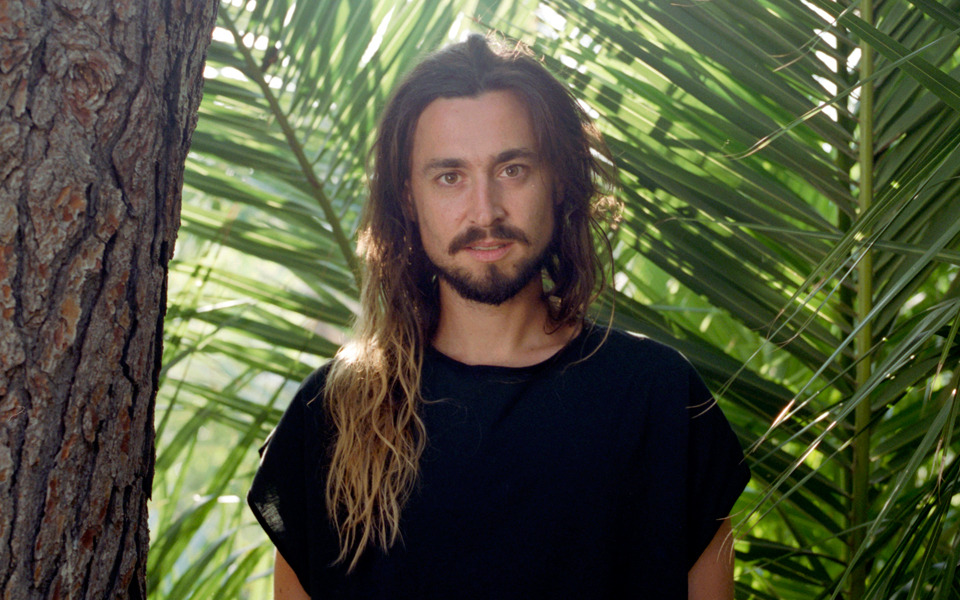 William Vernon Lemon III is an artist, musician, and performer, but he didn't originally envision himself in the makeup world.
---
After a performance piece prompted Lemon to inadvertently invent his own system of lightspeed theater makeup application, he caught the eye of famed beauty photographer Richard Burbridge, and the opportunities started rolling in. Burbridge took a chance, and gave Lemon his first two makeup jobs—a 10-page spread in V Magazine and the chance to work on window designs, packaging, and media for MAC's 2007 Ornamentalism campaign. Soon the world of music and makeup collided once again. Will showcased his innovative makeup techniques on muse and human canvas Chloë Sevigny for Beck's "Gamma Ray," and airbrushed Lady Gaga into a skull-sculpted songstress alongside Zombie Boy Rick Genest for the chart-topping "Born this Way." Lemon's taking the makeup world by storm with his analytical-meets-artistic perspective. His innovative approach to makeup methodology is a breath of fresh air in an industry ripe for change. We're excited to have this visionary makeup artist as a friend and Beautylish collaborator.
---
B: Your interests span wide—skateboarding, art, music—did you always know you'd grow up to be an artist?
I originally wanted to be a cook. I was really into culinary art, ever since I was a kid. I moved to San Francisco and graduated from the California Culinary Academy. I was doing it for five years, but then I started getting into the world of fine art. I found myself really drawn to painting, block printing, screen-printing, and music. I had a bunch of art friends doing amazing things in New York that I was super excited about. So I moved, and got heavily into playing music and the performance aspect of my art.
B: Music and makeup—how did the two finally collide?
Through the performances, I found I could strike a chord with the audience, and I wanted to portray these different characters for each song. Between every piece, I would duck behind this little decorated area. I had a little makeup station set up that I basically invented myself through necessity. Each song is performed from the point of view of a different character, and I had to learn how to change my makeup look really super fast. There were tiny intermissions, maybe a minute or two. I basically ran backstage, wiped my face down completely and reapplied a new look. I used this brand new makeup technique I had invented called skin printing, along with theatrical makeup. My good friend Mike Potter showed me the ropes—he had done makeup for Hedwig and the Angry Inch, and gave me my first set of brushes. It's a drag queen thing, creating large swatches of color.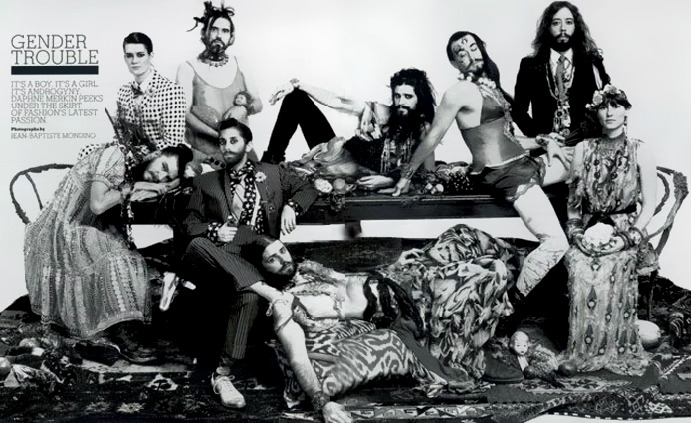 B: And then Richard Burbridge saw you and called you out of the blue.
I had no idea who he was at first—a man with a British accent, asking me to do a fashion/beauty story! He just said 'come down to my studio,' so I went down there with all of my weird makeup techniques.
He was really into my ingenuity, coming up with techniques that worked for me. He saw something in me, coming from a totally different place. I learned so much in that first shoot working with Richard. You learn about what you want to tell with a makeup story. How you want to bring out a character with makeup—which I've always thought is a very powerful lesson. Richard and I got along really well. Our brains work similarly, even though we don't come from the same place.
B: What was your mindset for the V shoot?
I wasn't asking myself 'What products or colors do I want to use?' It was more like, 'Who is this character? What is the deeper essence of the photo we're trying to capture?' It works for videos as well.
B: MAC and V Magazine are rare opportunities for a new makeup artist. How committed were you to beauty at that moment?
With those first two jobs, I fell in love with makeup, and it fell in love with me. It was like this whole new world. I moved to New York to become a fine artist, and what I really found was that the art of makeup was so fun. It is such a fine lady, that thing. I am so into it. And the possibilities are so open.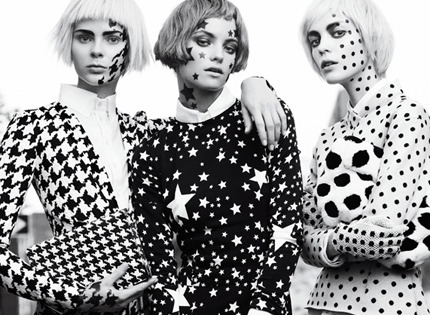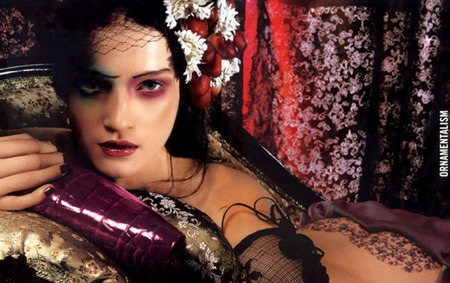 B: You're still relatively early on in your career, yet you've gotten to work on some amazing projects. Tell us about Rihanna's cover for "Esquire"—are those leather panels?
This is great example of finding character within subject. A lot of times you see Rihanna a little too done-up. Too pop. Too high-brow. But I see another kind of power inside of her. This was the perfect opportunity to represent a level where she hadn't gone before. So I took tobacco leaves,—coincidentally, from Barbados where Rihanna's from—rehydrated them in coconut oil, and formed them into a tobacco-paneled bikini.  Her skin tone is one of the more difficult tones to find makeup for; it's red and yellow together—unusual, but exotic and beautiful. The tobacco leaves, the bark—I was trying to bring her to this raw place where she was all woman.
B: But the leaves were green on the final cover shot, no?
It was an aesthetic choice by 'Esquire.' Ellen Degeneres asked Rihanna asked if the leaves were 'salad' on her show, but Rihanna, dead serious, was like 'No. They were tobacco.'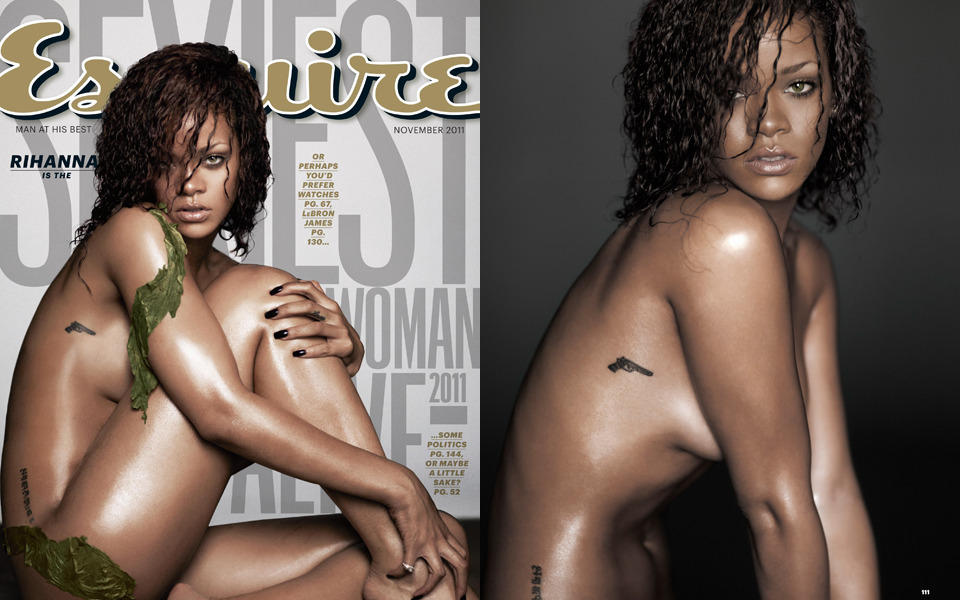 B: A common thread of innovation we're sensing...
I like to create iconographic images. I like to use things in different ways. I try to understand a subject, then give life to whatever character it wants to embody. I have a lot of different kinds of techniques that nobody else has used. Skin printing, invented attachments for airbrush—that comes from being an outsider makeup artist. I learn by watching amazing artists. I observe technique, and then experiment on my own. I don't give myself parameters. I'm always asking these dumb questions that need to be asked. Like mascara—it's been used the same way for over 50 years, but why can't we completely switch things around? Why does the lash only have to be a certain way? I think about new shapes, colors, tones—putting makeup on different parts of the body. Makeup is in such a pervasive space right now.
B: Has anyone ever called you a makeup MacGyver?
No, but I like the idea. A lot of times as a makeup artist, you can't bring eight rolling cases with you. You have to be able to understand the chemistry of your kit. At the end of my days of makeup artistry, I would like to only carry around a tiny bag of absolute bare essentials boiled down—glycerin, petroleum, a Make Up For Ever Flash palette, some powder pigments, and that's about it. I want to have the skill to design and execute any look I want with the basics. If a director asks for a certain feel—dramatic, composed, tough, outdoors—you need to use your kit to craft these perfect characters quickly.
B: That sounds like the kit of our dreams.
I've never seen anyone with that small of a kit, but I would call them makeup ninjas if they did. They come in with their small kit and pow! pow! pow!—the perfect set up with a totally composed attitude. When you see someone that handles their shit like that, you'd want to be a makeup ninja too.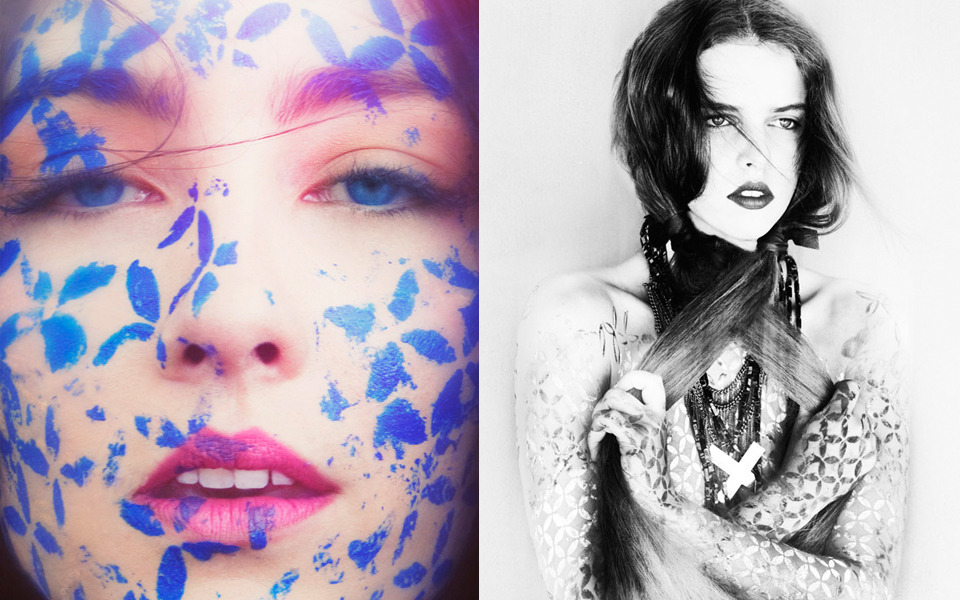 B: Have you had any mentors along the way?
Absolutely. Bridget Flaherty from Bridge Artists is my agent and my angel. My compatriot. My friend. She goes to war for me, you know what I'm saying? She's attentive and we're really good friends, but I feel like finding a mentor or an agent is about finding someone who understands your voice and can get behind you. It's not about finding someone whose voice you admire. It took me so long to really get down to the real base, the liquor of what's inside my aesthetic. It's a lot about finding your own taste, too. I learned this early on in my art career, and even at culinary school. All you need is taste for anything.
B: I hear Billy B. has been a huge influence as well.
The first job I worked with Billy B. was a Pepsi commercial, and I went in there really into his work. I just wanted to know where he was coming from. The fact that he took the time to bring me on board and suggest me to Lady Gaga for 'Born This Way' was incredible.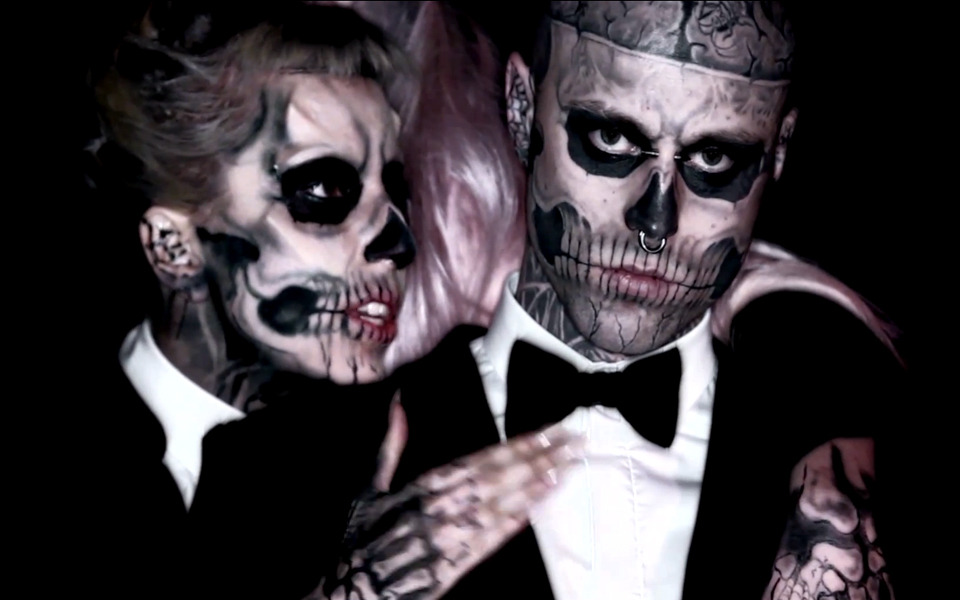 B: Do you ever feel like the art world doesn't take makeup artistry as seriously?
Makeup is a true artist's journey. Or it could be something that's just a job. In fine art, people yell I am an artist! Makeup artists should feel that way too, but sometimes the world gives the profession this pedestrian stamp, which I think is ridiculous. It's the most practiced art form in the world. No other makeup artist I've ever talked to has thought about it like this: Right around half of the population participates in some form of public art display, creating a character within themselves. Whether it's a small or large degree, it's art. Changing yourself into these different kind of modes. It's just like painting a picture; it just so happens that it's on you, which is even more cosmic and gorgeous to me. It's an art form that is shared, and it has a vast communicative power in culture. It holds way more weight.
B: What do you think is missing from the world of art, beauty, and fashion?
I feel like trends right now are industry-driven, as opposed to artist-driven. What I feel is missing—honestly—is Beautylish. It's a place where the art of beauty is expanded, it's paid attention to, and it's evolved within a new space.
---
B: We tend to agree.
There are no bosses, no industry-pushing artists. It's an open forum where artists can really, truly breathe and come into themselves. A lot of voices in makeup haven't been heard yet.