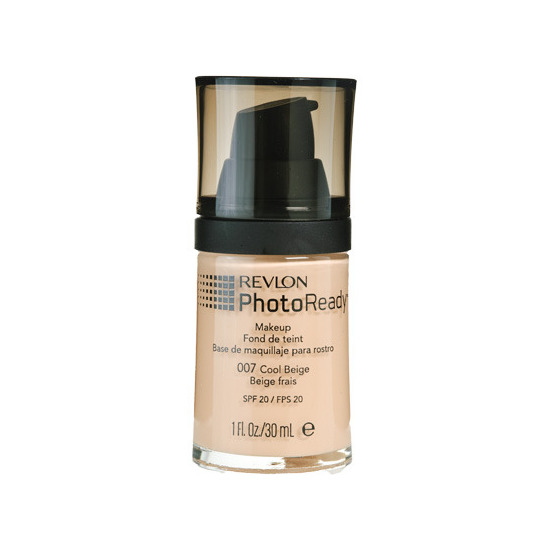 Rollover image to zoom
Reviews

One of my faves
This foundation is amazing! This is the first foundation I ever used when I first starting playing around with makeup. I loved it then and I still love it now. I stopped using it for a few years but came back to it a few months ago when I had to find a foundation for my graduation dinner. It looks amazing in photographs. I only use this for special occasions, its a bit too fancy for an everyday use.

Hmmm...
i have 2 ways of using this product. Not my all-over-the-face colour since it's quite glittery for my liking. 1) i mixed this with revlon's whipped creme with the ratio 2:1 (1 on the photoready's side), as the colour of my whipped creme is tad too dark for me and by mixing this, it gives matches my skintone and the dewy look i crave for (i have dry skin). 2) there're time i use this as a highlight on the highest points of my face: cheeks, chin, forehead, nose and cupid's bow. it gives the (partial) luminosity i want without looking like a greaseball all over. I do suffer from acne scars - when I first embarked on cosmetics, my 1st foundation was this 1. It provides medium coverage and makes my acne scars looking grey. This may transfer to clothings, mobile phones. But the pump truly makes life easier. (wishing that their colorstay range comes with a pump too!)

Not for me. I keep trying to find the right foundation and I got this a long time ago and apparently didn't like it... Then a couple weeks ago I bought it again forgetting that I had it previously. On my skin the foundation seems to be cakey and feels like you're wearing a mask. I wouldn't recommend it

the best liquid foundation for me!! its goen into my skin so well,looks very natural and feels really smooth! its been my fav and will always be,ill be happy to buy it again!

Destroyed my skin!
I really wanted this foundation to work for me, as one of my fave YouTubers had raved about it. As soon as I put it on my face started itching, but this stopped after a while. Coverage was good, and I didn't have to set it with a powder or anything - it didn't look shiny. My complexion looked really good in a mirror I looked in whilst at a drugstore later in the day BUT the day afterwards my face has broken out, my whole face has a weird texture and honestly looks absolutely haggard! Very upset! I love Rimmel's Match Perfection, so I'm just going to stick with that! (my skin is sensitive though, perhaps that's why it reacted as it did on me??)

In my opinion this foundation is just ok, I've tried better for around the same price range. It makes my skin look cakey & doesn't have great lasting power, it also feels like I've got heaps of makeup on when I where it. I do still mix it with other foundations as I don't like to waste, but overall not a big fan.

This is my holy grail foundation! I does have a light coverage but I use 2 coats to get a medium/fuller coverage. Everyone raves about how good my skin looks whenever I have this on. I love it!

A nice, natural finish
I think this foundation is really great, but it doesn't stay on as well as Colorstay. I actually switch between the two depending on the day. Photoready leaves a more glowing finish versus a matte one. The little shimmer in it doesn't bother me. Even though I lightly dust my MUFE HD finishing powder on to set, I find I get shiny after 4-6. It looks absolutely flawless right after application though and it blends so nice. I apply it with my flat top sonjia kashuk brush and it never looks cakey.
---