Fleurs et Rayures - Flowers & Stripes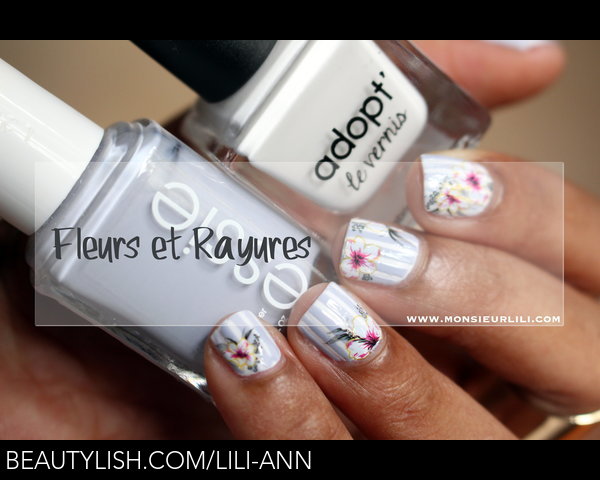 Hi dolls ! This is what I did on my nails a few days ago. Easy nail art done with some stripping tape and flowers from Bornpretty .
You can easily recreate it by taking a look at my "photo-tutorial" I've post on my website.
Here's the link : http://www.monsieurlili.com/#!rayur...
Comments