Mermaid Inspired?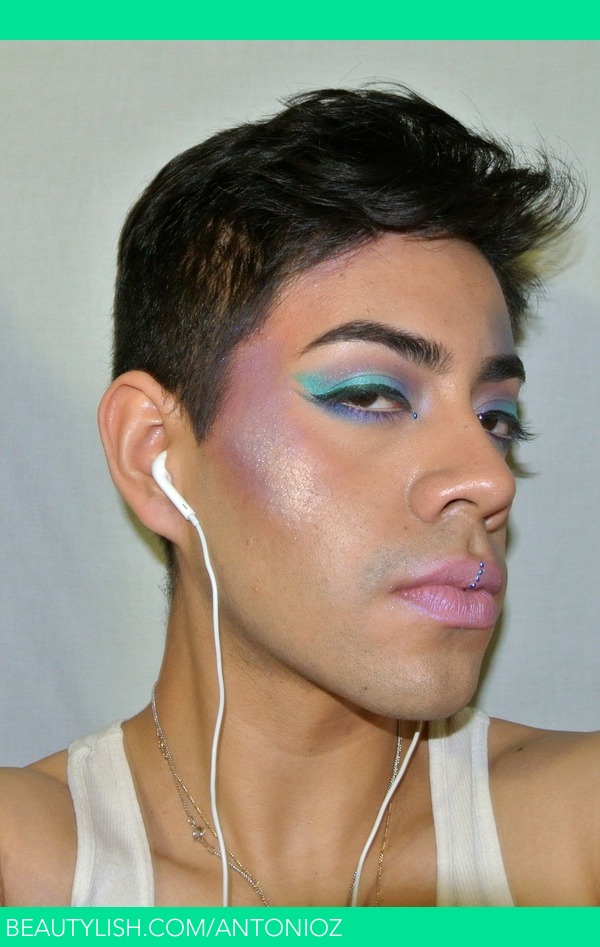 I was in a creative rush, so I came out with this, would you wear it?
oh and before someone asks, yes that blue eyeshadow is supposed to be a harsh line, not blended...
Oh yeah and I used some small beads on my lips, that's why there seems to be a blue line :-)
Any Questions? Let me know!
Comments