Playing with new products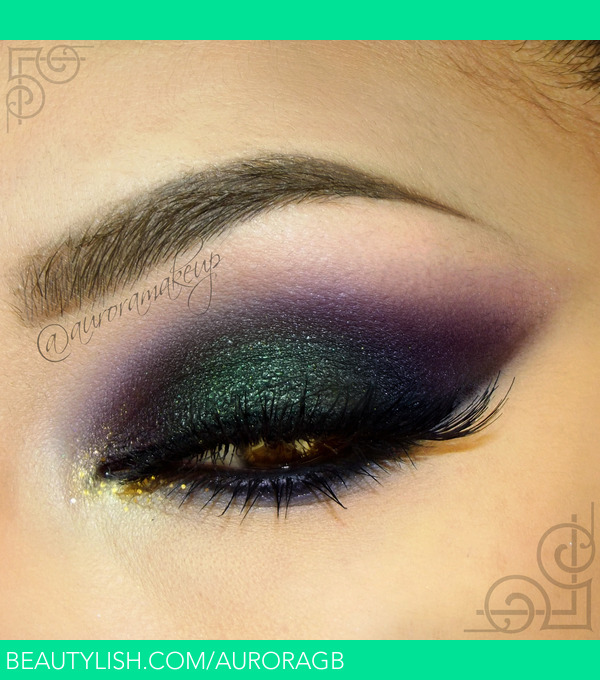 instagram @auroramakeup
FB: https://www.facebook.com/AuroraAmor...

Details

Brows have DIP BROW POMADE in EBONY and DARK BROWN by @anastasiabeverlyhills

Lifted Neutral Eye Primer with Firmitol by @tartecosmetics

Bone mate eyeshadow to highlight brow bone, pink mate eye shadow as transition color on the crease and purple mate eye shadow to blend the ourter corner of the crease after the blue one. These eyeshadows are into NEUTRAL EYES palette by @tartecosmetics


Jumbo Eye Pencil 615 SLATE as base on mobile eyelid and waterline pulling it out below lower lashes , eye shadow EXOTIC GREEN on mobile eyelid , eye shadow in DARK NAVY on outer mobile eyelid and blended below lower lashes.
All these products are @nyxcosmetics.


Gel eyeliner in BLACK by @micabeauty @micabella on top lashes.


Lashes are BE BRAVE by @townoflashes

In the inner corner I used Paint Pot Mineral Eye Shadow in SHE SPARKLES and Glitter Pot in POT OF GOLD , both by @motivescosmetics.

Lala mineral Volumizing & Lengthening mascara in BLACK on top and lower lashes.


















Comments
Photo By