Romantic Smokey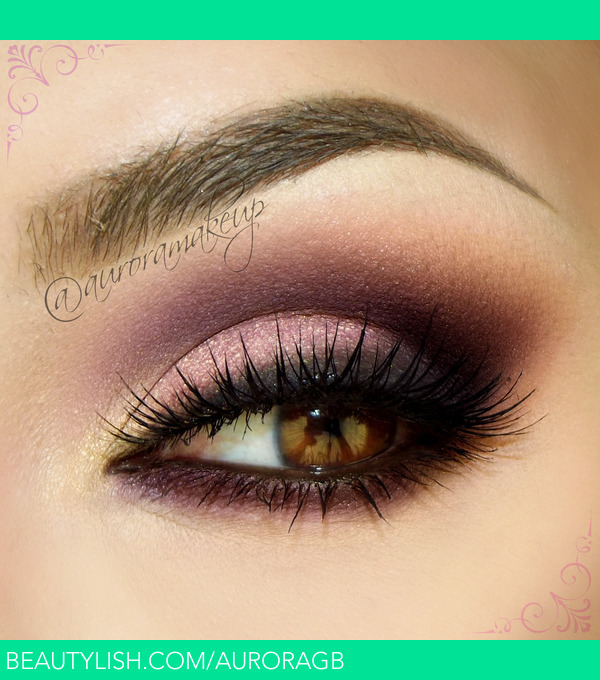 instagram: @auroramakeup
FB: https://www.facebook.com/AuroraAmor...

Bueno este maquillaje es viejito ( de hace un mes jajaja) es el que hice para Anastasia Beverly Hills pero aqui estan los detalles completos

This is the makeup done for Anastasia Beverly Hills one month ago, but here are the complete details

Lashes were PIXIE LUXE by House of Lashes
Pestañas PIXIE LIXE de http://www.houseoflashes.com/
ESTAS PESTAÑAS SON DE CABELLO HUMANO , LIBRE DE CRUELDAD

Eyeliner in waterline was the brown one that is with "neutral eyes" palette by tarte cosmetics
4 in 1 black mascara by Tarte Cosmetics too
Delineador cafe contra agua que viene el la paleta "neutral Eyes" de Tarte Cosmetics, la mascara que use es la 4-1 de tarte tambien


And with @anastasiabeverlyhills products :
Y con productos de http://www.anastasia.net/

BROWS: Brow Fix and Brow Powders "Medium Brown" and "Golden Blonde" mixed from my Brow Pro Palette.
CEJAS : Cera Brow Fix y las sombras de cejas en color MEDIUM BROWN y GOLDEN BLONDE , mezcladas que estan en la paleta BROW PRO PALETTE


EYE BASE: Matte Camille pencil as a base. "Almond" shadow from the She Wears It Well palette on brow bone.
EYESHADOWS From my Catwalk palette; "RTW" as a transition color in the crease. "Beauty Mark" in the outer crease & outer lash line. "Scout" on eyelid "10K" in the inner corner
To line top of lashes I used "LBD" blending top edges.

BASE DE MAQUILLAJE EN OJOS: Crayon mate rosa iluminador en CAMILLE como prebase de sombras. La somba hueso mate ALMOND en todo el parpado, esta sombra esta en la paleta "She wears it well"

SOMBRAS:
RTW como color de transition en el pliegue
BEAUTY MARK en la parte externa del pliegue y debajo de las pestañas inferiores
SCOUT en el parpado movil
10K en el lagrimal
LBD delineando las pestañas superiores y difuminando los bordes hacia arriba
TODAS ESTAS SOMBRAS ESTAN EN LA PALETA CATWALK de Anastasia Beverly Hills

Listo hermosas !
Comments
Photo By