Rainy Dark Blues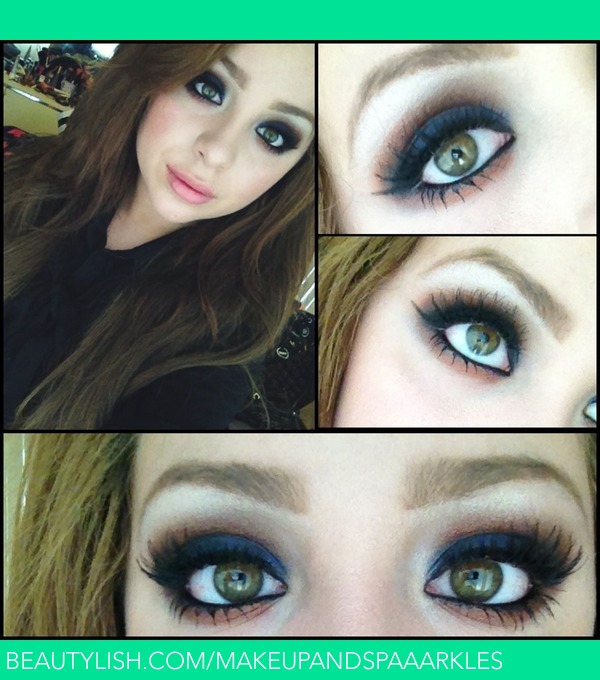 Very simple and fun look to do when you want some dramatic eyes!

1. Primed with urban decay primer potion
2. Added and packed on urban decay eyeshadow in "evidence" to my lid
3. Blended out with Mac "cork"
4. Used Lorac Pro Palette "Garnet" in crease
5. Used naked basics "crave" in outer corner
6. Liner and lashes! Allllllll done!
Comments