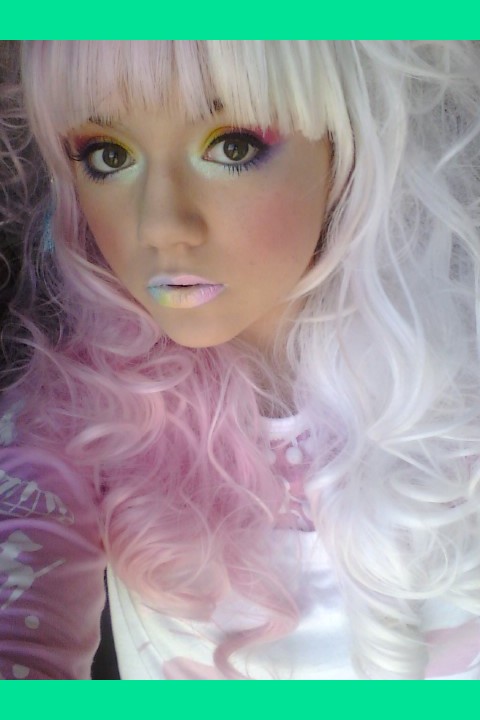 The yellow is from an 88 Eyeshadow Palette
The pink is Dollipop from Sugarpill
The purple is Paperdoll from Sugarpill
The white is Lumi from Sugarpill
On the lips is MAC Quite Cute lipstick, and NYX lipstick in Narcissus. The rest of the colors are eyeshadows from sugarpill, and from the 88 eyeshadow palette.
Eyeliner is a simple black one from Mehron.
Comments
Photo By