Curly Girls!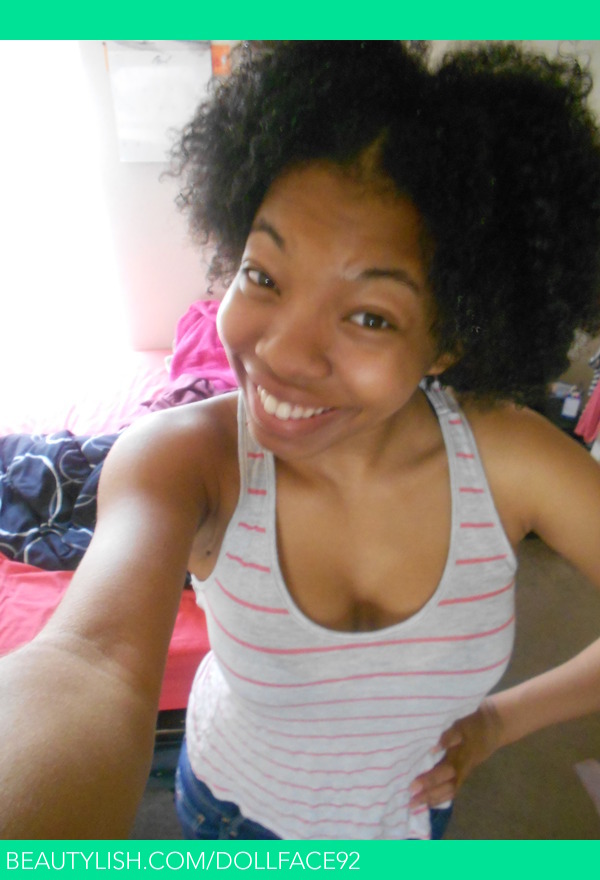 To create this look, I wet my hair with a spray leave in conditioner by Pravana and used a creme conditioner and Lustrasilk Curl Pudding when twisting my hair the night before.
-Next morning, got in the shower and wet my hair a little so that the curls wouldn't look dry in the morning after I took the twists out
-Added a little more curl pudding to my hair after I untwisted each strand, barely pulling apart the strands of hair after the twists.
-I have a natural part in my hair down the middle, so I grabbed little sections of my hair, used the eco styler gel and brushed it down and put little black clips in my hair, which you won't be able to see because the rest of my thick, poofy hair is covering it.

*I have kinky curly hair, so this tames my hair and keeps it from looking like a complete fro. I love the look. So far, I haven't been using heat on my hair for about 3 weeks. I'm trying to go for two months. I NEED strength to hold on lol.
Comments