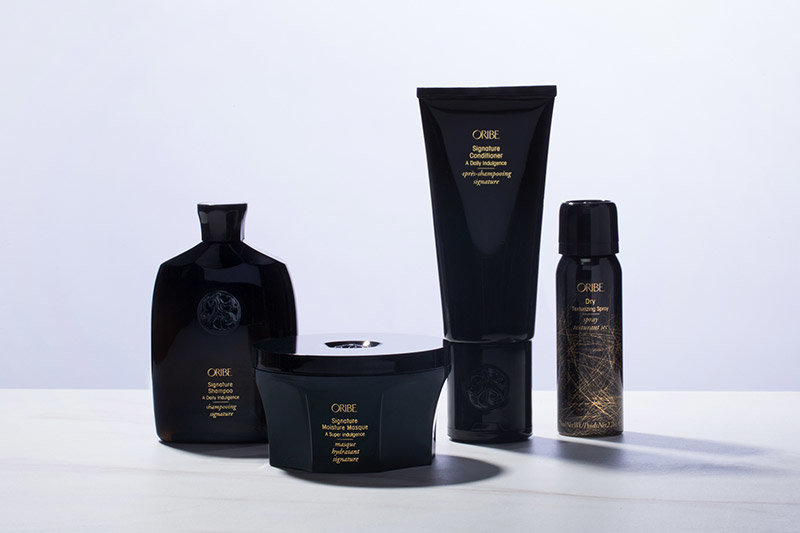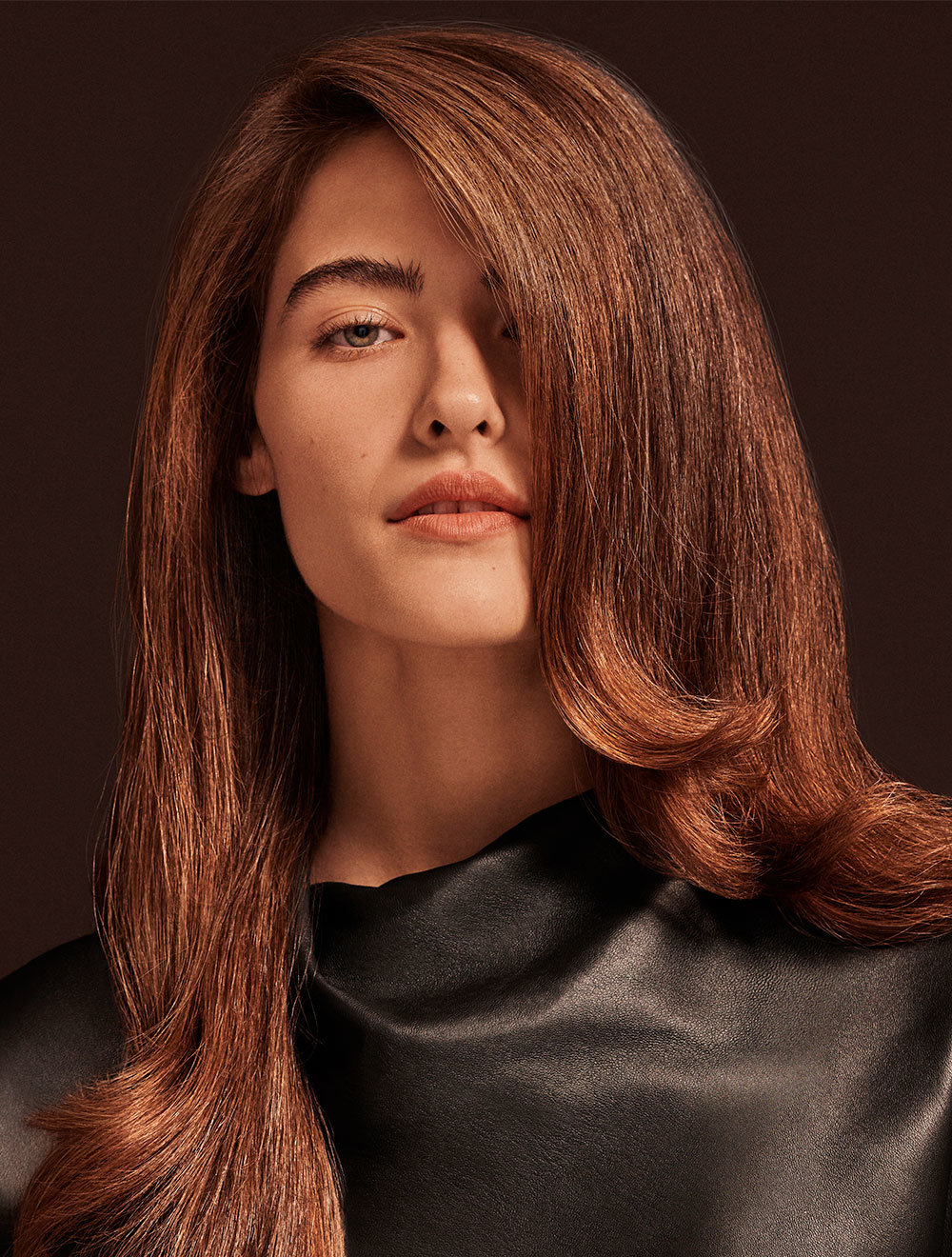 The signature collection that started it all.
---
Cleanse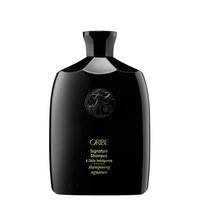 Start every morning with a little indulgence. This rich cleanser is custom-blended from exclusive ingredients to silken, detangle, protect, and prepare your hair for glamour. Perfect for daily use.
8.5 oz
$46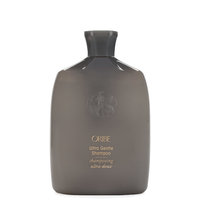 Get rich quick. This supremely soothing, extra-gentle shampoo satisfies your hair's thirst for incredible softness and shine. Exclusive extracts defend hair from damage while enhancing body, strength, and texture. For daily use.
8.5 oz
$38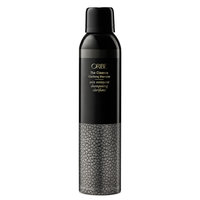 Go deep to purify hair and scalp without stripping or damaging. Volcanic ash powers this unique detoxifying mousse as it polishes away dirt, oil, and buildup. Hair is restored, with a new inner glow. Use once a week or as desired.
7 oz
$44
Condition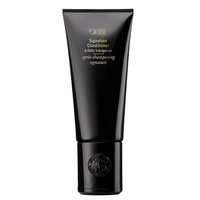 Oribe spared nothing in crafting this restorative daily moisturizer. Hydrating polymers revive youthful shine for lustrous, healthy locks and detangle for easy combing throughout the day. Conditioner just got luxurious. Enjoy every day.
6.8 oz
$48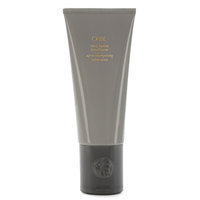 Who's the richest of them all? Drench your mane in the deepest moisture to soak up softness and shine without weighing hair down. With locks this sleek, tangles become a distant memory. For daily use.
6.8 oz
$38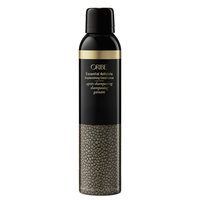 This feather-light conditioner blooms into a crème mousse, replenishing essential nutrients as it renews the hair's moisture balance. A fortifying cocktail of 18 vitamins, antioxidants, and extracts improves texture. Use weekly after clarifying with The Cleanse or as desired.
7 oz
$46
Style
A weightless way to prime hair for styling and revitalize your look. This nutrient-rich conditioning spray builds shine and detangles while providing anti-static thermal protection and improving hair's health. Mist over hair before styling or anytime as a style refresher.
6.8 oz
$32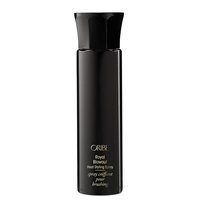 For the ultimate blowout. This ultra-lightweight mist smooths even the worst-behaved locks while cutting down dry time. Argan oil and ceramides repair split ends while nourishing, softening, and strengthening hair for healthy body and shine.
5.9 oz
$69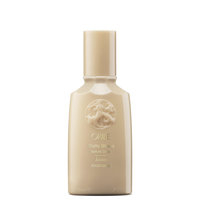 Get the tousled texture of salt-spray waves—sans dryness. This medium-hold lotion coaxes matte pieciness out of even the finest hair, adding grip and beachy body to styles. Glide through damp hair and let air dry, defining waves and natural texture as you go.
3.4 oz
$42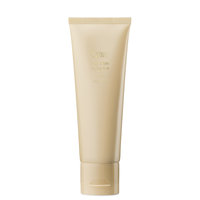 This unique gel-wax formula creates texture that shines without any greasiness. Slick back your ponytail, add glossy smoothness to piecey waves, or tame flyaways with brilliance and medium hold. Smooth liberally through damp or dry roots for a wet, high-shine style.
2.5 oz
$42
This unique cream-gel helps to define your look and keep it there. From loose waves to tight curls to something slick, the medium-to-firm hold locks styles in place while boosting body, shine, and humidity resistance.
5 oz
$36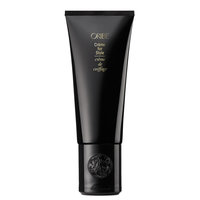 Superior style and substantial shine are a quarter-size dollop away. This stylists' staple offers firm yet flexible all-day hold and tames frizz with rich moisturizers. Loves curly and straight hair alike. Work through damp or dry hair and get styling.
5 oz
$42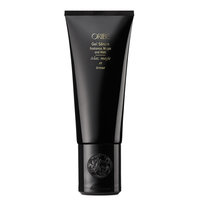 Forget what you know about gel. This magical, gold-flecked potion promises sophisticated hold with radiant shine and zero stiffness. Work a dollop through damp hair and air or blow dry.
5 oz
$63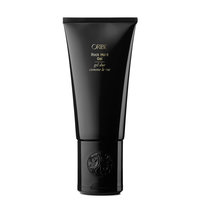 A modern cream-gel for intense hold, architectural styling, and lacquer-like shine. Hair does exactly what it's told—whether spiked or slicked—and stays that way. Enriched with light-reflecting particles and hair-strengthening compounds.
3.4 oz
$42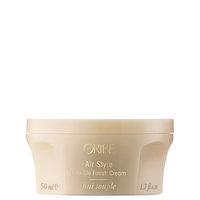 Soft, flexible texture and a moisturizing satin finish. Oribe's whipped-crème confection is an elegant shortcut to next-day hair and subdued frizz. Work a dab through dry hair for lived-in texture or to soften and calm puffiness. Style can be reworked throughout the day.
1.7 oz
$42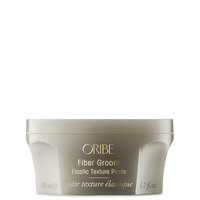 This new-age fiber paste fuses silken strands with next-generation polymers to create an airy blend of bounce, separation, and elastic hold. Apply to damp or dry hair and shape and style with abandon.1.7 oz
1.7 oz
$39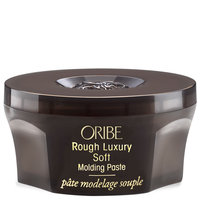 An ultra-pliable molding paste that slips smoothly through hair before taking hold for the ideal blend of definition, texture, and shine. Lends a soft touch to short cuts and long layers alike. Rub a dab between palms before applying to damp or dry strands.
1.7 oz
$39
Add modern texture to detailed styles with this flexible paste-wax. Layers love it for its volumizing hold that delivers superb softness, piecey separation, and semi-matte luster. Rub a small dab between palms and run through hair.
1.7 oz
$39
Treat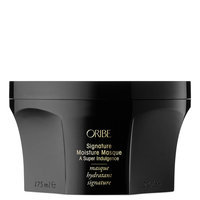 The crème de la crème of deep conditioners. This super-rich masque transforms even the driest hair, leaving it supremely soft, completely quenched, and irresistibly touchable. A daily splurge for thick, coarse hair and a weekly indulgence for everyone else.
5.9 oz
$63
Extras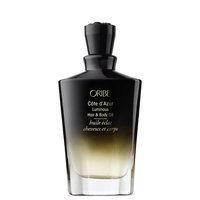 Experience Oribe's signature scent in a luxuriously sheer oil. Calabrian bergamot, white butterfly jasmine, and sandalwood delicately perfume hair and skin while a restorative blend of nourishing oils impart a satin glow and silky softness.
3.4 oz
$75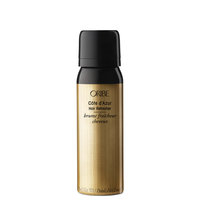 A delicate mist of Oribe's signature fragrance refreshes hair, neutralizes odors, and reduces static. No matter what you've been up to, keep it a sensually scented secret.
2 oz
$26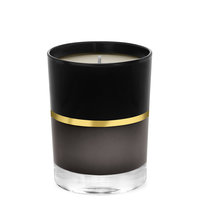 This signature candle awakens the senses with sun-drenched Calabrian bergamot, black currant, and Sicilian orange. White butterfly jasmine mingles with sandalwood and amber to create a fragrant experience day and night.
6.8 oz
$65