Maria Malone: Makeup Illusionist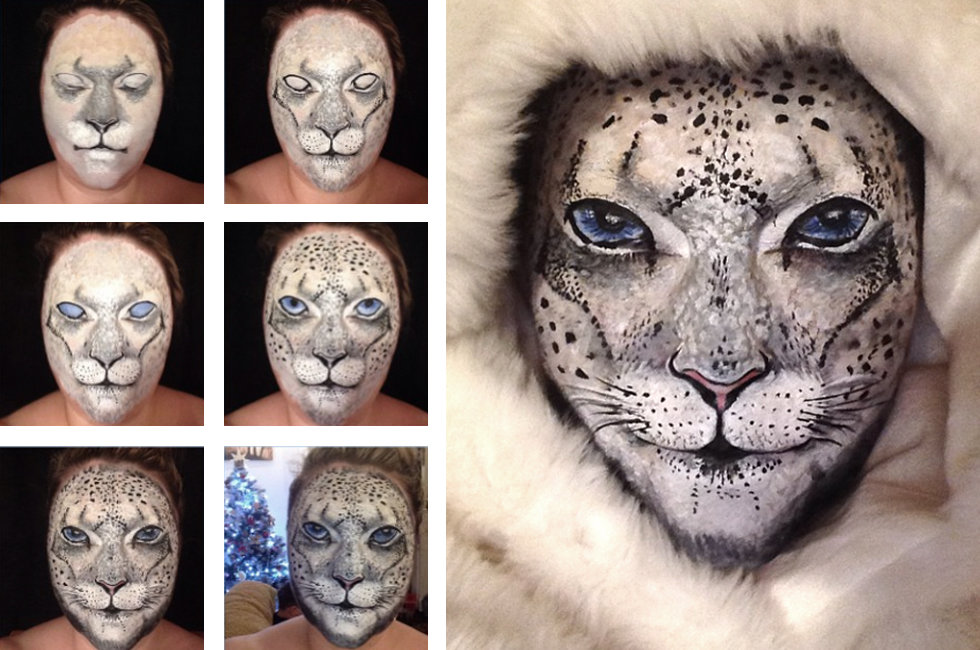 The mindbending makeup effects of Maria Malone have had Instagram users in awe as of late. Malone, who hails from Limerick Ireland, grew up in an artist's household and discovered her love for pencil and charcoal drawing at an early age. That led her to pursue visual art, dreaming of a career as an FX artist. It wasn't until years later, after starting a family that Malone started discovering her talent, when she was asked to work the face paint station at an event at her children's school. Malone realized that her lifetime of portrait sketching gave her the skills to create an FX makeup look all along.
Today the mother of two boasts 116k followers on her instagram where she regularly posts photos and videos of her incredible transformative makeup, and her unique portrait sketch-style approach to FX illusion face painting. We caught up with the busy Irish beauty to learn more about her incredible skills.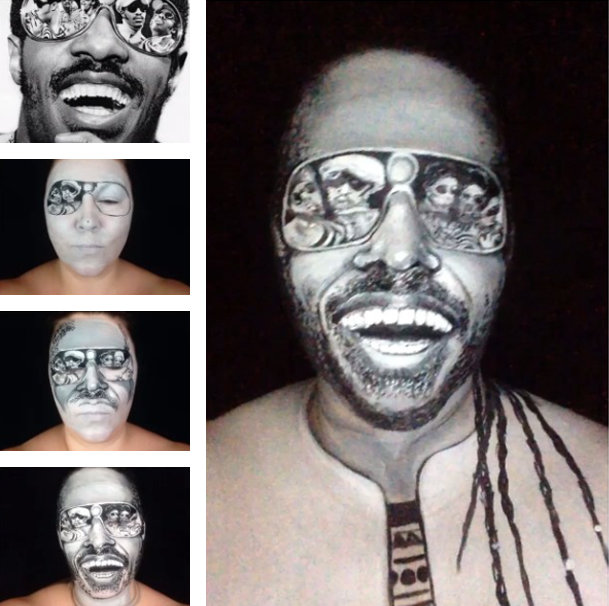 Beautylish: You have a unique way of incorporating facial features into your work, while altering them entirely. What are your tips for painting new mouths, noses and eyes over existing ones?
I developed this style as I realized my ability to copy most things I see through drawing. In this case, it was on my face. Mainly, placement is key.
Tell us about doing grayscale looks. Is it more or less challenging than color and why?
The grayscale looks were purely inspired by my love of charcoal illustration, and I thought it would be cool to try and make myself look like a sketch! This method is wonderful to learn the concept of shadowing, shading, and illusion. Transforming into another face can be extremely hard at times, but the process is great fun. I think both colour and greyscale FX makeup have individual challenges.
It's one thing to paint a human face onto a human face, but what about your animal looks? How does one begin to paint their face to replicate a reindeer or a baby seal?
Though I've played around with animal face looks a few times, I haven't been face painting for very long so I really am trying to improve on every paint session. Looks I've done lately included a snow leopard, deer, and a seal which were all centered around an unconventional Christmas theme, as other artists were doing Santas and Elves. As usual, I looked at real life images of these animals to paint from. When I find an images I'm inspired by, I screenshot them and work off the collection to get my look. I try to ignore my own features, and just paint on what I see in the images. Saying that I've been shocked by the responses I got from these looks is a huge understatement. The snow leopard especially has gone viral, and has reached millions!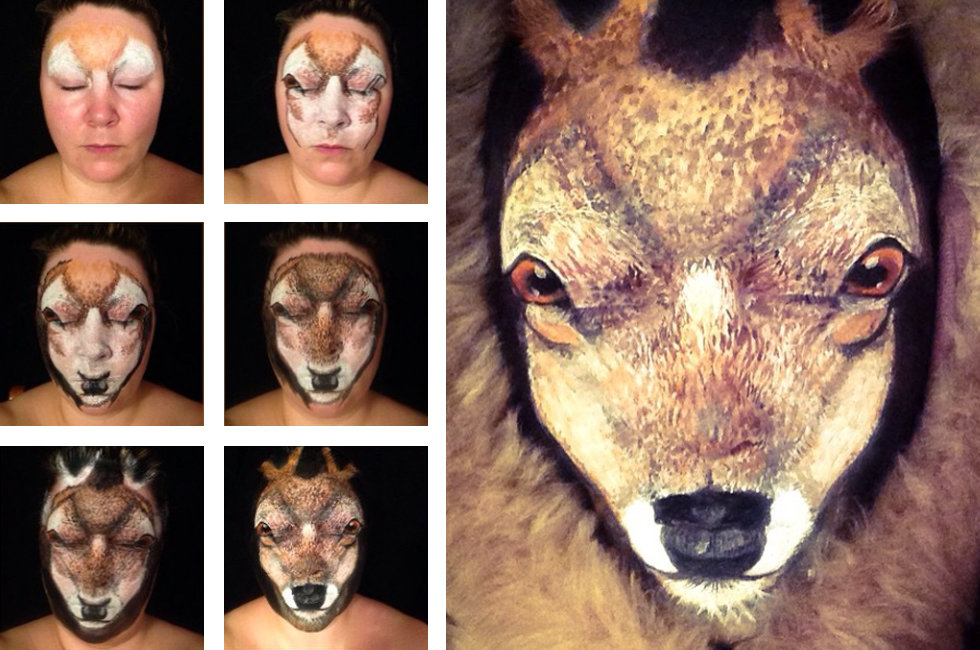 Name some of your go-to products for creating your makeup looks.
My go-to products are a choice of superstar paints from The Face Painting Shop in Essex and Kryolan Aqua Paints that I buy from Charles Fox in Covent Garden.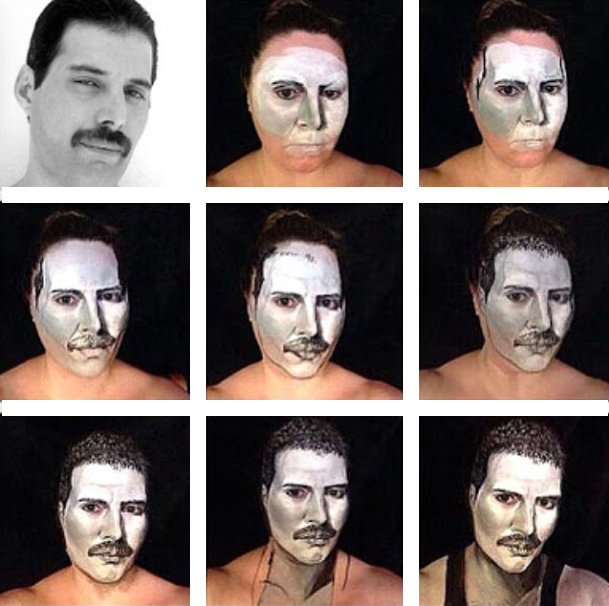 What advice do you have for up and coming special effects makeup artists?
My advice to aspiring makeup artists is to practice, set goals, and experiment! Makeup artistry is a world that rewards hard work and originality. Artists are forever inspired and influenced by each other, and putting a personal twist on your work helps to create new looks and aspirations for all to enjoy. Teamwork and crediting your peers are essential for overall moral, and finally, networking is key.
What's next for you?
A YouTube channel is in the cards for 2015, and I would love to produce some how-to illusion makeup books. For now my work is available to follow on Instagram and on my Facebook page. I adore this world of body art, and I still can't believe how many people have been influenced by my work. It's very humbling, and I hope to continue to teach and inspire many more.
Follow Maria Malone on her Instagram account @mariamalone1122.