3 Ways to Use Kevyn Aucoin's The Sensual Skin Enhancer
Kevyn Aucoin's The Sensual Skin Enhancer is one of the beauty world's all-stars and a serious multitasker to boot. If you haven't heard of it, this powerful little pot contains a highly pigmented, cream-based skin perfector that can be used as a foundation, concealer, tinted moisturizer, highlighter, and more. Its incredible staying power and intense pigmentation have made it the buzz of the beauty industry for years. Hydrating ingredients like jojoba oil and honey deliver a dewy finish that's never dry or cakey, and it's available in 16 shades to accommodate a wide range of skin tones.
Though it's a mainstay in many pro makeup artists' kits, The Sensual Skin Enhancer can be a little tricky for beginners to master. That's why we put together a tutorial to help you use this all-in-one hero product to create natural-looking flawless skin in just a few steps. Say goodbye to your usual foundation and concealer routine, and read on to discover why The Sensual Skin Enhancer is one product we'll never be without.
Sheer Coverage
Create a Sheer Foundation
The Sensual Skin Enhancer can be mixed with moisturizer to customize coverage depending on your needs. We'll start with a sheer, lightweight base to even out the skin and blur any major texture or tone issues.
---
You will need: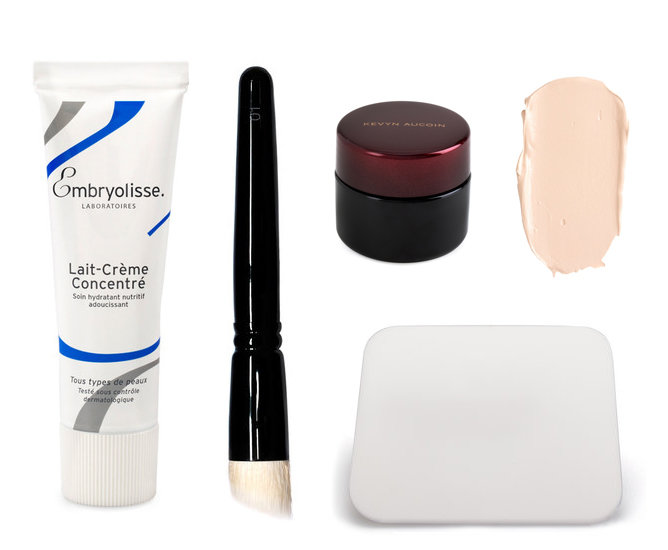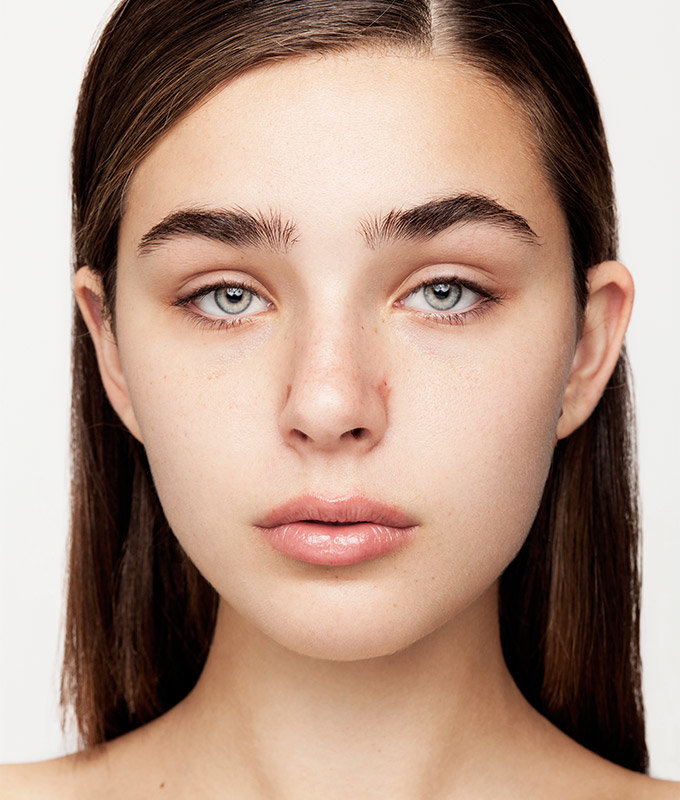 Step 1: Prep the Skin
Begin with freshly cleansed skin. We recommend going through the steps of your daily skin care routine, including toner, moisturizer, and sunscreen.
Step 2: Create Sheer Coverage
Measure out half of a pea-sized amount of The Sensual Skin Enhancer and a pea-sized amount of a creamy moisturizer, such as Embryolisse Lait-Crème Concentré. Mix the two on a palette or another clean surface to create a sheer-coverage base. For more coverage, you can increase the amount of The Sensual Skin Enhancer, but we recommend starting with this 1:2 ratio.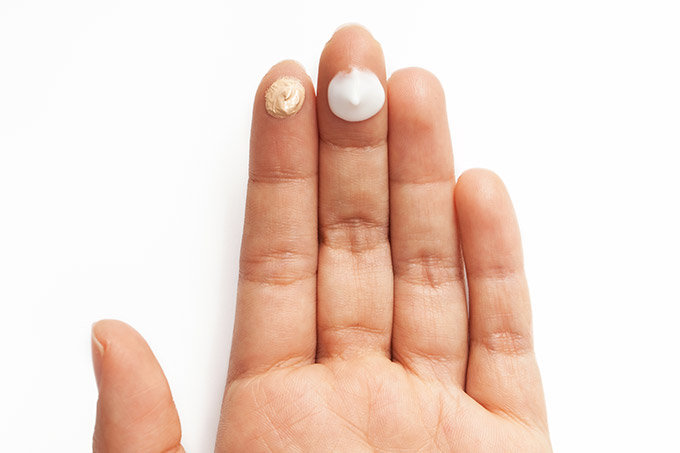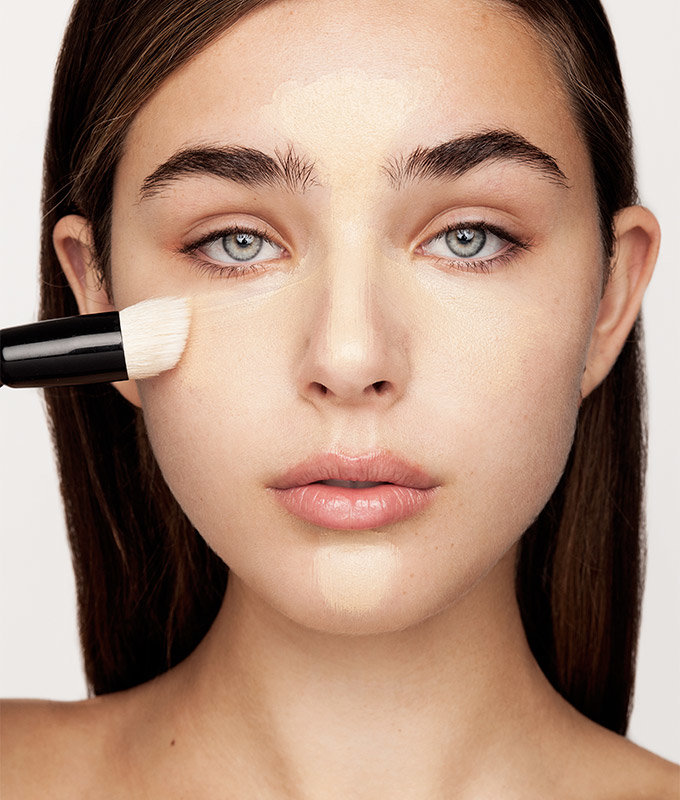 Step 3: Dab and Blend
Dab the mixture onto the skin at the center of your face. Blend outward towards your hairline using a foundation brush, like Wayne Goss Brush 01.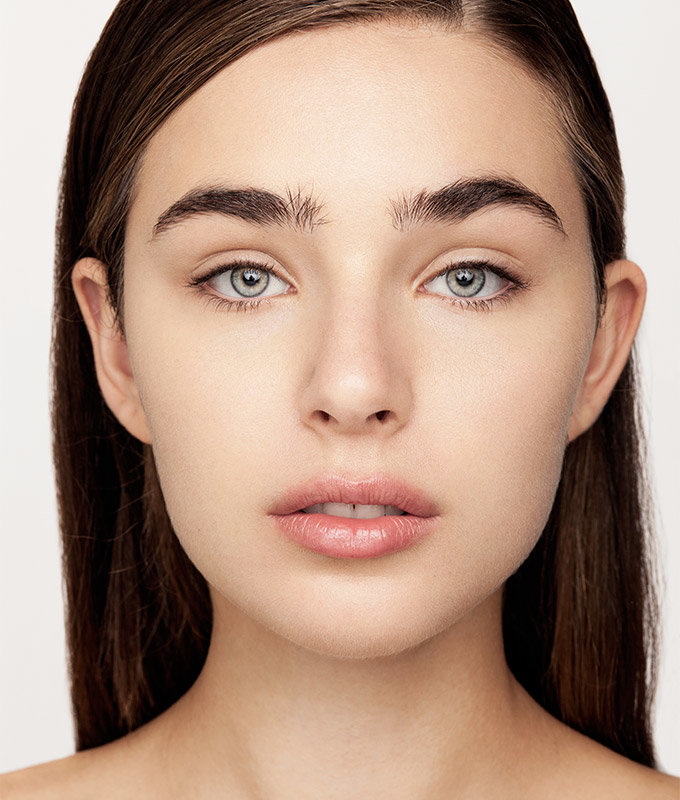 Step 4: Buff to Finish
Continue to buff and blend with gentle strokes until you achieve even, natural-looking coverage with no streaks or visible edges.
Full Coverage
Add Extra Coverage to Problem Areas
You can add extra coverage to problem areas, like patches of hyperpigmentation, birthmarks, or dark circles under the eyes, by creating a full-coverage foundation with The Sensual Skin Enhancer.
---
You will need: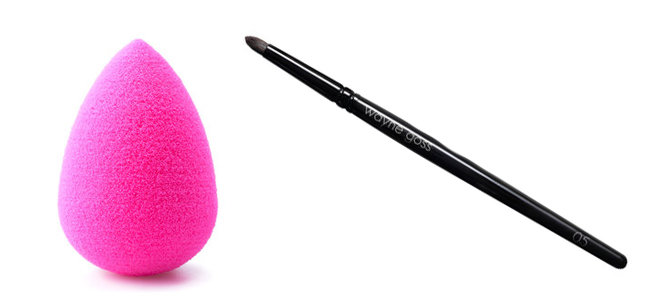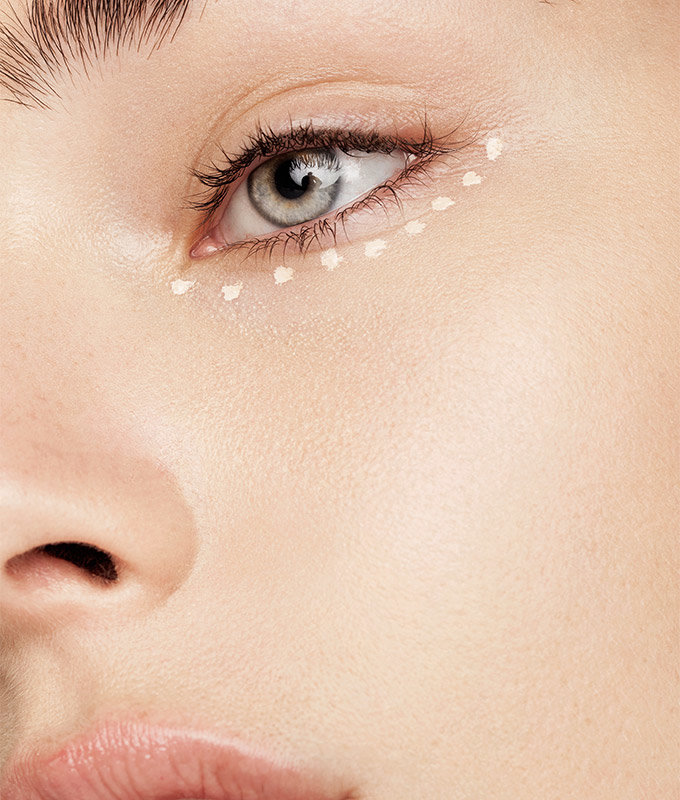 Step 1: Create Full Coverage
Start by mixing equal amounts of The Sensual Skin Enhancer and moisturizer on your palette.
---
Step 2: Apply to Problem Areas
Apply small dots of this mixture to the area you want to conceal using a fine-tipped brush (like Wayne Goss Brush 05) or a cotton swab. Remember, this is a highly pigmented product—a little goes a long way!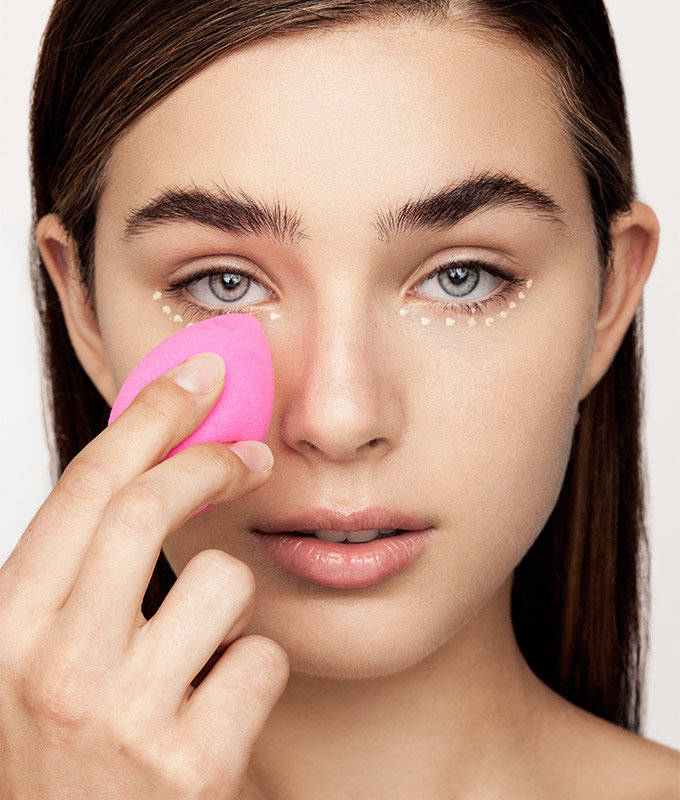 Step 3: Dab and Blend
To blend, tap softly with the tip of a damp beautyblender. For the under-eye area, start at the inner corner of the eye and work outward.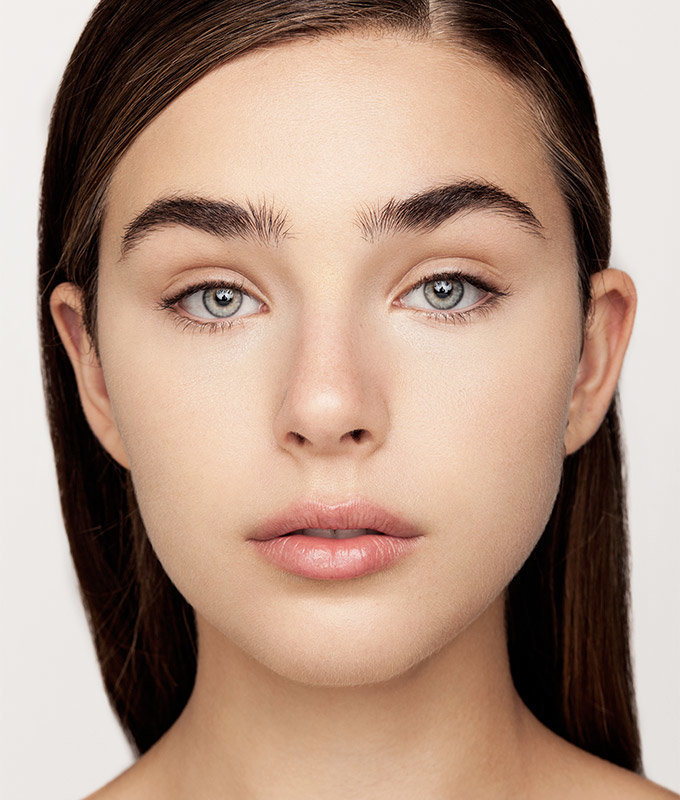 Step 4: Repeat as Needed
Repeat these steps for any other areas that need more coverage, such as redness around the nose or patches of discoloration. Your skin should look even with a dewy finish, not cakey or mask-like.
SPOT CONCEALER
Conceal Blemishes and Dark Spots
The Sensual Skin Enhancer can also be used on its own as a full-coverage, heavy-duty concealer.
---
You will need: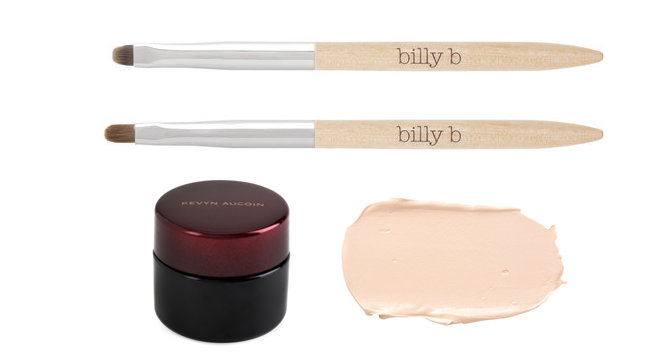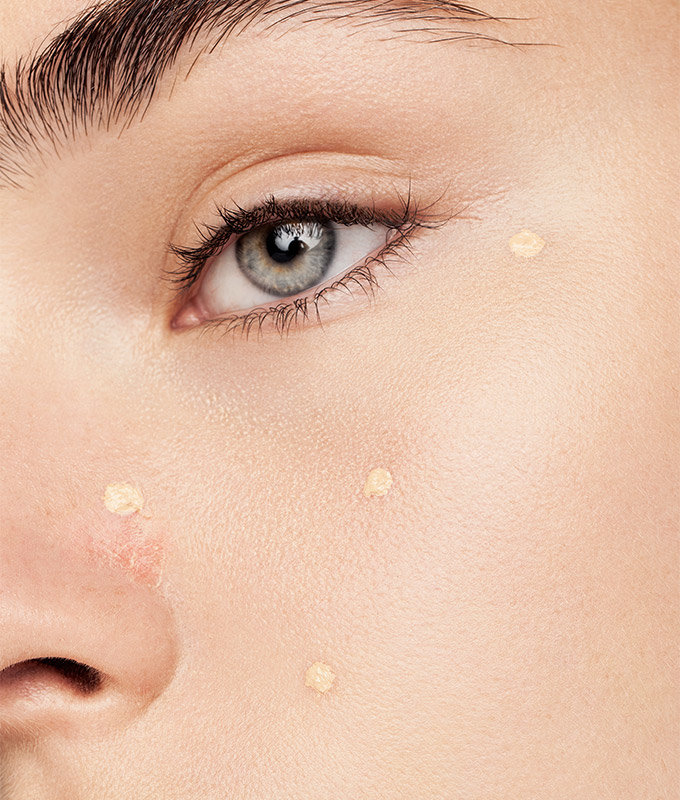 Step 1: Apply in Dots
To conceal small blemishes or dark spots, apply pin-sized dots using a small concealer brush, like Billy B Paint Brush Seven, or a cotton swab. Use as little product as possible to avoid caking—you can always add more later.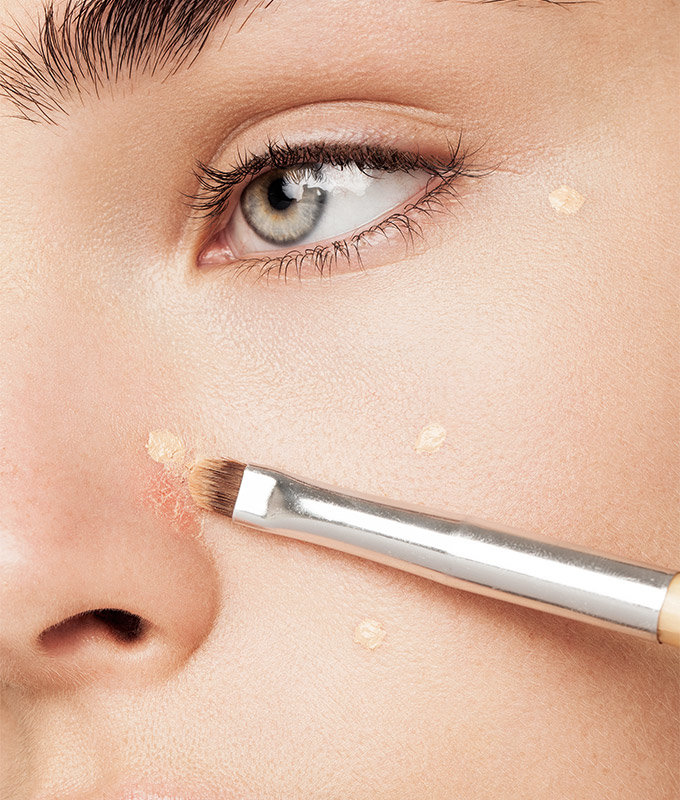 Step 2: Blend with a Brush
With a flat concealer brush (we used Billy B Paint Brush Nine here), gently tap the dots of product into the skin until they're seamlessly blended.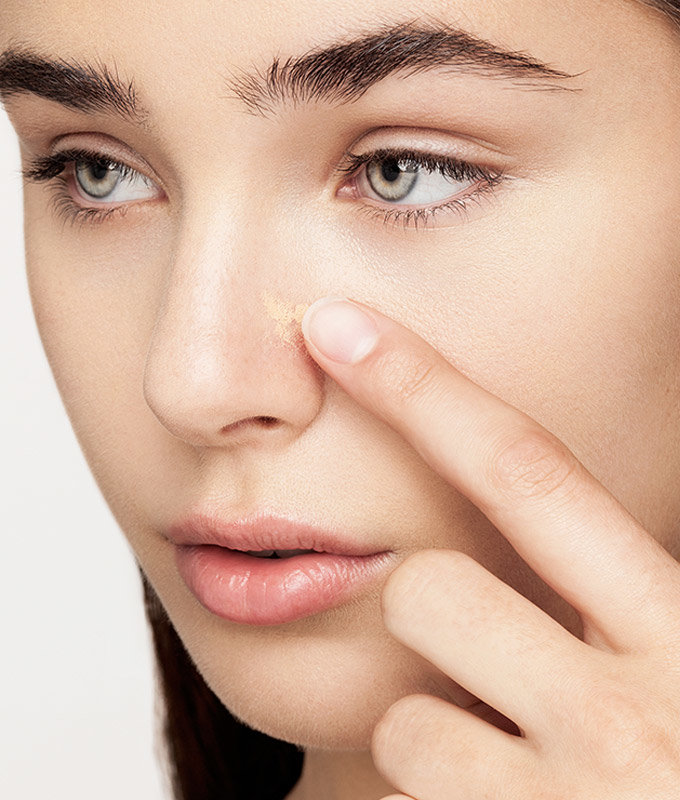 Step 3: Tap to Settle
To help the product settle, you can also tap with the pad of your finger.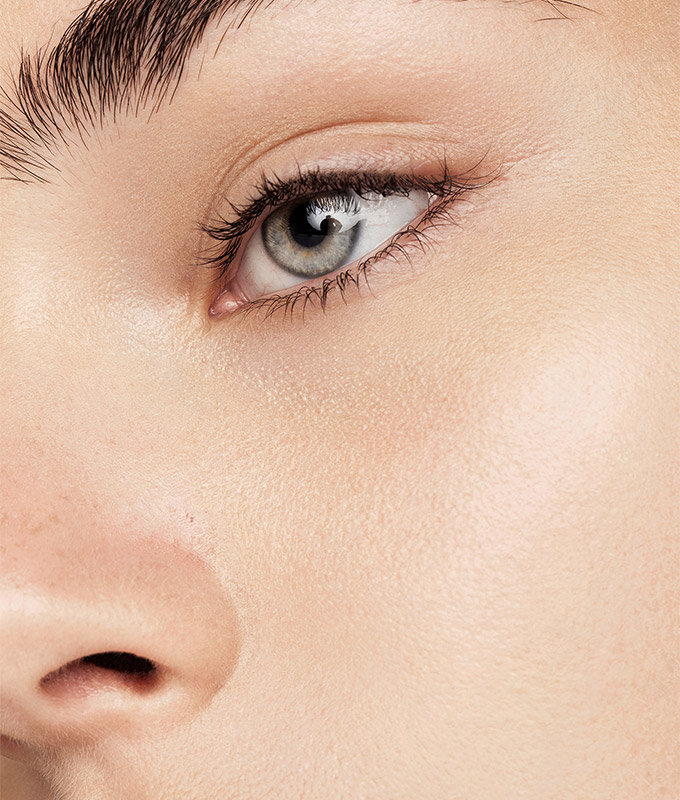 Step 4: Blend to Finish
Once fully blended, any blemishes and dark spots should disappear seamlessly into the rest of your skin.
Complete your Look
The Finishing Touches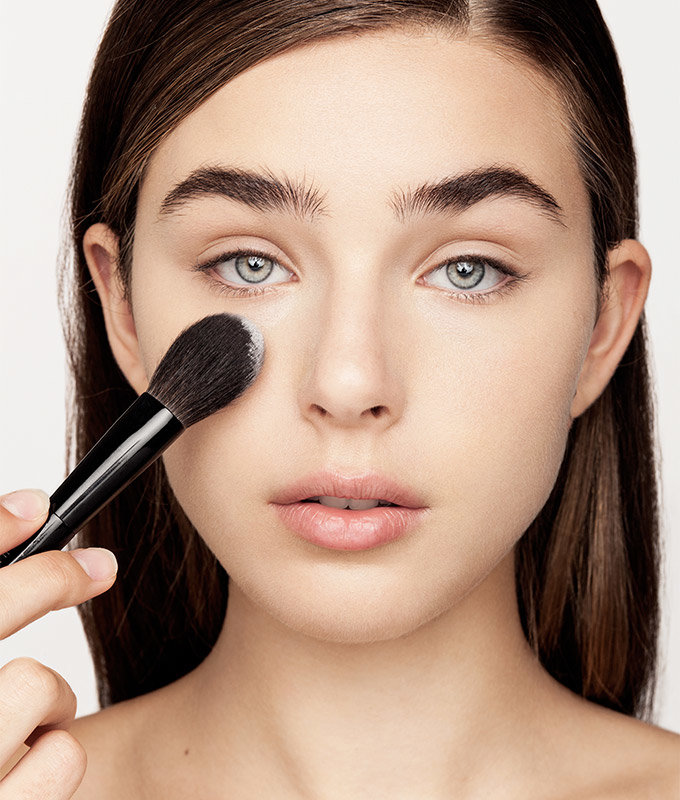 Now that you've mastered these three ways to create flawless, even-toned skin with The Sensual Skin Enhancer, add the finishing touches to your look.
---
Step 1: Set with Powder
To extend the wear of The Sensual Skin Enhancer, we recommend setting your look with a translucent setting powder. Dip a fluffy powder brush into the powder and tap to remove any excess product. Gently pat the brush under the eyes and over concealed blemishes, or dust the powder all over your face if you prefer a matte finish.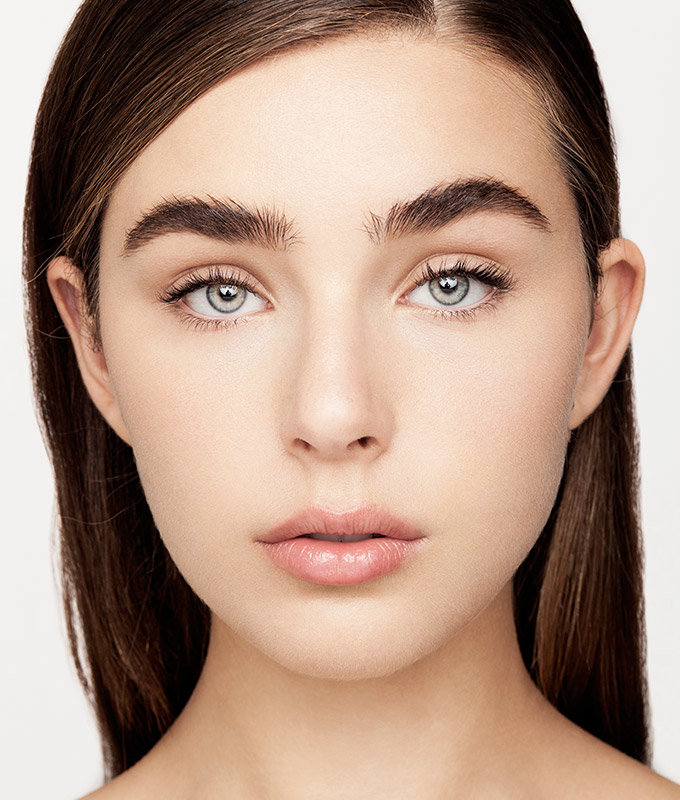 Step 2: Brows and Mascara
Finish off the look by filling in your brows with a brow pencil (our model wears Kevyn Aucoin The Precision Brow Pencil in Brunette). Apply a few coats of a black volumizing mascara to add natural-looking dimension to the eyes.
Voilà! Smooth, perfectly even skin and a natural, dewy finish in just one pot.