DIY: Fixing Shattered Pressed Shadow
Imagine dropping your favorite pressed shadow, shattering it to pieces—we've all been there and it's no picnic. Instead of throwing it out, we've got an easy step-by-step tutorial to pick up the broken pieces and put the color back into the pan. With a clean space and a little patience, you can get your shattered shadow into working shape.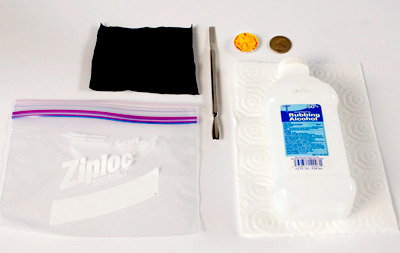 WHAT YOU'LL NEED
• Clean surface area
• Spatula (or small spoon)
• Paper towels
• Ziplock bag
• Unscented isopropyl alcohol (rubbing alcohol)
• Coin (preferably the size of your makeup pan)
• Scrap fabric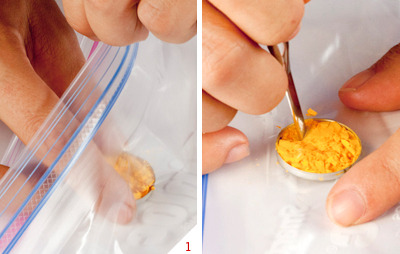 STEP 1
Place the shattered shadow into a ziplock bag and crush the pieces with your spatula or small spoon until you have an even consistency.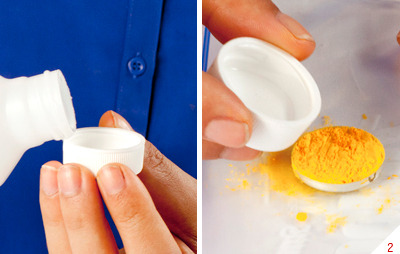 STEP 2
Pour almost a capful of isopropyl alcohol into the pan and mix enough to create a paste with the shattered pigment. Gradually add more alcohol as needed.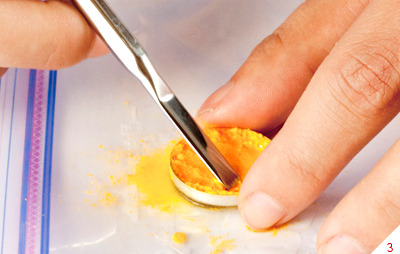 STEP 3
As if smoothing a sheet of brownie batter, spread the product using your spoon.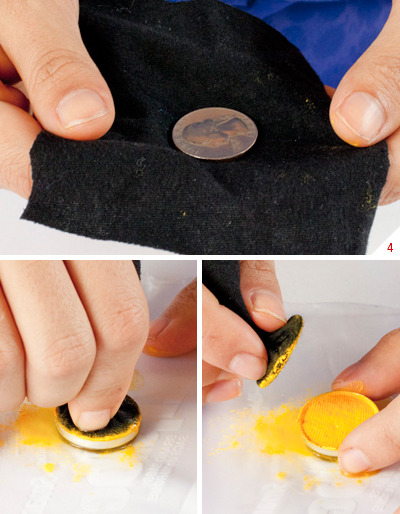 STEP 4
Grab a small piece of scrap fabric—an old shirt or pair of jeans will do—and place over the pan. Press a coin down hard over the fabric for 10 to 15 seconds. Remove the fabric.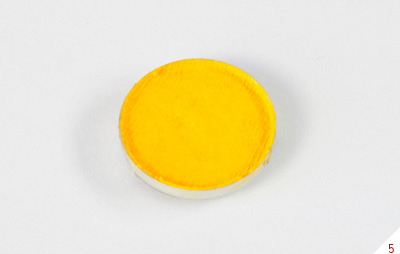 STEP 5
Allow at least a couple of hours to dry, but we recommend waiting a day to put brush to pan. Get pressing!