Beauty Product Reviews

Aug 01, 2011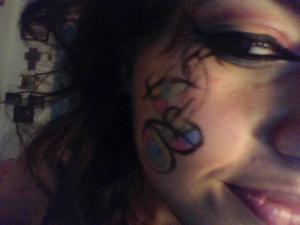 love love love!
This is one of the few eyeliners i have been able to try...and i love them. they don't flake off in the middle f the day, and goes on boldly with no streaks! the brush is pretty precise so its great for fine lines and face designs. this lasts all day and i would recommend it to anyone with a low budget... yes. it is VERy affordable. YAY DOLLAR STORE!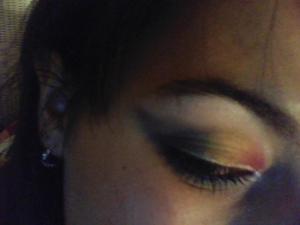 i.LOVE THESE!
i definetly havealot of these but not all of them yet. the prices are hard to pass up with such great color payoff. i love this, i use it in my everyday makeup routine since there are bright and neutral colors :D. I just made a video using three palettes from this collection. check it out!

Jul 28, 2011
Make it work!
When i first got thism, i was also disappointed witht he packaging and the flimsy brush. but i love the shadow itself. use dry for a sheer shimmer anywhere or wet for a more eyepopping look! personally, i ditched the originial packageing. i used plyers to break off the bottom part and lifted the bottom label off to expose the pigment. then i just put it into an empty little jar. WORKS GREAT. now i don't have to use the litte brush and i can store it whichever way i want. i will soon have a complete review on this on my new blog soon. http://buzzedrandomness.weebly.com/...