Beauty Product Reviews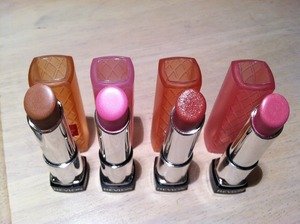 Moisturizing and Pigmented!
All of these lip butters are really buildable and the color really starts to pop after about the 3rd or 4th swipe on the lips. AND, these lip butters barely have a scent, which I'm in love with. If anything, there's a tiny tinge of vanilla scent, reminding me of MAC lipsticks. But it's not even as strong as MAC's scent. They all have the prettiest sheen to them! Almost like glosses but not as sticky! The perfect lip balm.
swatches, photos, mini-review here: http://sparklethat.blogspot.com/201...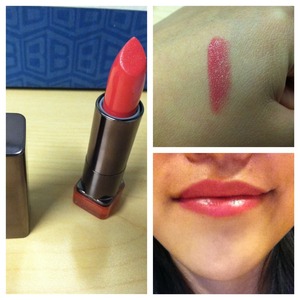 bright and pretty pop of color on the lips!
I just recently bought this color and I've already gotten a bunch of compliments on it! It adds a really nice sheen of pink infused with fuschia. It's not too dark or too light and it brings color to your face! It's pretty moisturizing but I always add a layer of chapstick on underneath. Even when I wipe off the lipstick, it still leaves a hint of color, which shows it really does last all day!