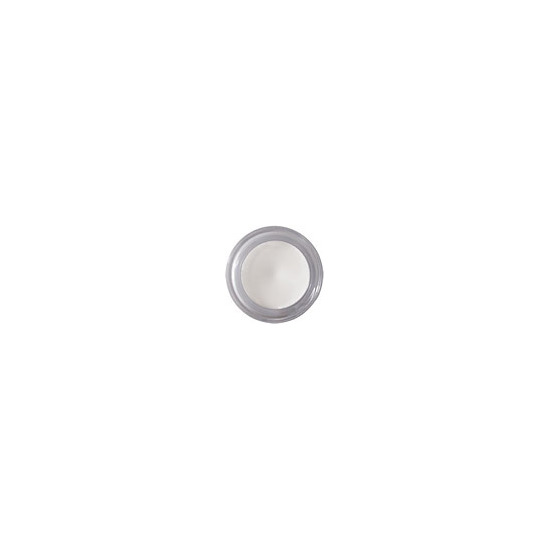 Rollover image to zoom
Reviews
LOVE !!!
I love this product! Why? Because it makes all my colorful makeup pop. It makes all the color vivid. Great for all. Although I have oily lids so I always put a eye primer before I apply this eyeshadow base. Also don't apply an excessive amount because it will crease. But other than that it works and keeps my eyeshadow colors looking bright and vivid all day !!!

I'll use this Forever!!!
This is one of those products that I love and will keep replacing forever :) The little pot will last me a long while because you need only a little bit to apply onto the lid and I've had this since early 2011, and it looks bareIy touched, apply this on top of a primer and it doesn't crease, it really makes colors pop. I have the JEP in Milk but perfer this base because its a lot easier to spread and unlike Milk doesn't crease at all either on my hooded lids or lower lashline. I use this in every makeup look that I do, and typically wear my makeup for 17hrs without any problem. Good buy :)

This product is great for vibrant colors!
I use this base when doing makeup for dance performances. The eyes need to be exceptionally bright for the audience and this base make the color *POP* amazingly. It also works beautifully with pigments. There is a picture on my profile where I used the base prior to applying color.
I'm not entirely sure how well it holds up for long periods of time, because generally the girls have it on for less than an hour and then we change makeup again.
All in all however, if you're looking for your shadows to show more vibrantly I would recommend this as a base.

Not a must have
They should not have named this product eyeshadow base because it is not really a base. Here in europe a base and primer are both names for a primer. So I thought this was a primer but it's not! It does crease on me without a primer. However this is a great product if you want to make your eyeshadow more vibrant. But you could also use the jumbo pencils for this so I don't reach for this often.

Makes colors pop!
I really love this base, I always use it over my primer and the white makes the bright colors very vibrant. I also use it for details like lines and dots, which I can leave white, or go over with any color of eyeshadow. It works great and I have never had any problems with creasing or smudging.

Lovely stuff!
Long story short, I believe this primer is best for short-term photoshoots and concealer. So the white base really makes colors vibrant, but I found my shadows creased after around 4-5 hours on the lid. Now I have oily eyelids and my bicycle is my transportation, so my eye makeup goes through a lot of abuse each day. This primer may work extremely well for someone who has normal eyelids and doesn't work out while wearing makeup. What I've really been using and loving and why I will continue buying this primer is as a primer for concealer. Oh my goodness, it really brightens up the undereye area, prepares a smooth surface for concealer, and keeps concealer on forever.

Inspired Artistry L.
Jan 04, 2013
great for pigment and daring applications
If you're looking to do crazy colorful makeup this white base really brings out the colors and helps them last. Plus if you want precision take an eyeliner brush and create whatever you would like. then add the color or colors you choose. they will be so bright and wonderful. I use this product on almost all my looks.

NYX Eyeshadow Base
I heard so much about these from my fave YouTube makeup gurus so I had to try it for myself. This has really helped me to step up my eyeshadow game. From the most experienced to the least makeupista could benefit from this product. And the price you can't beat either!!
---