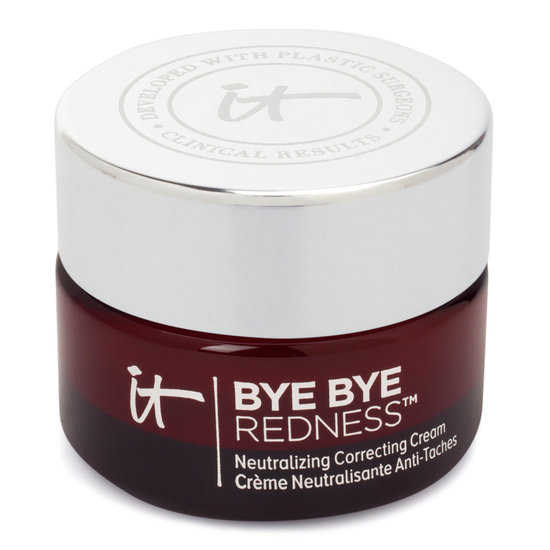 Rollover image to zoom
Reviews

Love this!
This is one of my favorite products for my super oily, acne prone skin - it covers everything, looks natural & doesn't break me out!
After moisturizing & priming, I apply this like I would concealer. I have found using a tiny concealer brush works best with this product for covering acne (I like the kevyn aucoin the concealer brush for this). A little bit goes a long way.

Beste concealer for skin
If you need a good, reliable concealer for blemishes, redness and skinmarks, this is your product. I've normal to oily skin and it stayed put all day. I also have the light beige shade for winter. A little goes a long way. Highly recommend it cosmetics in general.

Elizabeth L.
Apr 12, 2018
Gets the job done.
I used this product nearly every day and it lasted me about 10 months. I have redness on my cheeks, between my brows, and around my nose, so I don't use it everywhere on my face. I was impressed with how little product you need to cover up the redness, so I think the price is worth it. However, in the last 3-4 months, the product began to dry up. Still usable, but when I bought a second one, I noticed how incredibly creamy and light the new product was. When it gets dry (probably packaging), the consistency was almost like toothpaste. I no longer had to use foundation all over my face and just used this, so it gets the job done. I do think that it can get a bit "cakey," as others have mentioned, but I have yet to find a better product to manage the redness. I'm not sure if the other colors would have been a better fit for me, but the transforming neutral beige seemed too light at times for my skintone (I'm asian).

Not a fan
Didn't like this product. I love It Cosmetics but this was too creamy and wouldn't stay in place. I tried to use it on more than one occasion and didn't ever achieve a look I was happy about. Also, just too red undertoned for someone trying to cover up redness on their face.

Elizabeth C.
Aug 30, 2017
Love this product!
I got a sample and it works great, I only need the smallest amount to cover everything! Hyperpigmentation, redness, blemishes all of it. Buying the full size, a great additional to my routine.
---