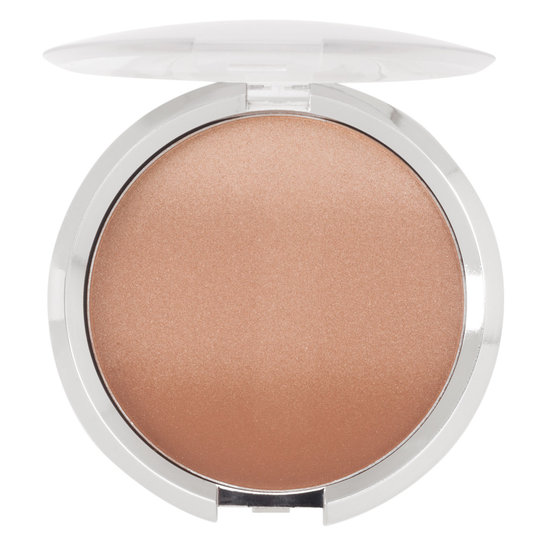 Rollover image to zoom
Reviews

Pretty Satisfied - A Couple Different Skintone Colors Needed
It's a beautiful powder goes on nice, doesn't make me breakout but I'm a light skinned blue-eyed blond and this color is a bit too dark/reddish for me since It Cosmetics has only the one shade. A light/medium and medium/dark - 2 shades would be better even though the bronzer is ombré and is lighter in half of the bronzer. 3 shades would be even nicer! I have to be so careful how I apply this, that I only use the lighter section on my face and maybe the darker in the crease of my eye to bring everything together. As a contour shade the colors a bit off, a more Asher brown would work better. Still like it but still looking for a bronzer that considers light skinned blond/red heads. It's pretty impossible to find. The ombré in this helps though and if I mix and blend carefully I'm okay!

Odd packaging but great product
I love that this bronzer has a slightly shimmery finish but is subtle and natural looking. Great pigmentation for a bronzer, not too orangey on my medium/light skin and gives a nice sculpted sunkissed look. This even beats the Bobbi brown bronzers in my book! I will say that the packaging seems a bit flimsy and cheap for such an expensive product

Best Bronzer I have used by far!
I love the way this bronzer looks on my skin. I never purchased bronzers because I felt they were way too dark for my skin. I didnt want my face to looked caked on but this product makes your skin look completely bronzed but natural which is very important to me. Thanks Jamie!!!

I hardly use bronzer because my new found obsession is blush, but wow can I say this bronzer is out of this world. I feel like a total princess when I have this on. It's got a shimmer, which I love. If I ever need a glow, ITCosmetics Radiance bronzer is my shizz. I almost want to use it as a light highlight on my cheek bones, that's how in love I feel.
---