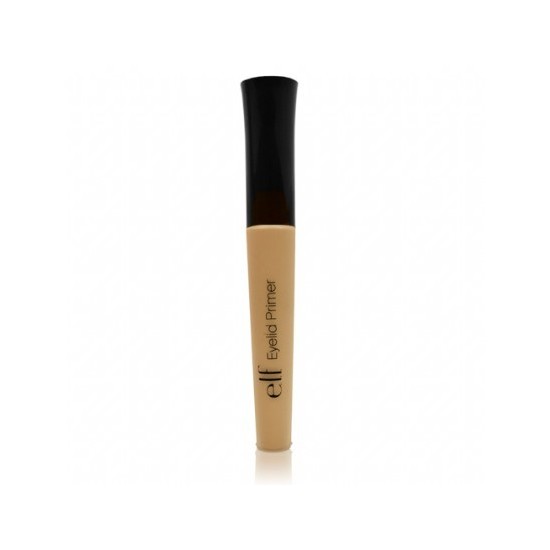 Rollover image to zoom
Reviews

A gift from the Makeup Gods!
After reading online that this $1.00 product was comparable to Urban Decay Primer Potion, I just knew I had to try it, I have never used UDPP and now I never will. This stuff works and never fails me, this is coming from a person with hooded eyelids that do tend to get a little oily in the crease. Ive tried applying it thin and thick and it all ways pulls through. No matter what, I'm talking 17hrs of wear here people, yes 17hrs, and at the end of the night/early morning when I'm taking everything off my eye makeup still looks like I just did it, when I splash water on my face and look in the mirror, eyeshadows are still there looking perfect, it holds. No creasing or fading no problems, period :) I have the typical light beige nude color (Sheer) and I also have the other two colors, Champagne(Light khaki brown) and Pearl(White) these last two aren't matte like sheer but are a matte base forumula with shimmery chunky glitter specks, they are both just as good as Sheer. I love these so much that I buy them in bulk and when the wand won't reach anymore of the product because its all pushed to the sides of the tube, I cut it open, dig it out and depot it into an airtight jar,lol.Yes its only a dollar spent but this product is too good to waste. I will forever sing the praises of this primer :)

Wonderful!
For a buck, you absolutely cannot beat it. And heaven forbid you catch a 50% off sale and grab this sucker for 50 cents.
It is incredibly comparable to Urban Decay Primer Potion - the only difference I've noticed is the staying power.
It goes on smooth, provides the tiniest amount of color, just enough to even out your eyelids and lightly cover any veins or discoloration.
It's tacky enough to really help your eyeshadow stick, although not *quite* as tacky as Urban Decay's.
In terms of staying power, I find that I get a solid 5-6 hours with this with just typical primer-shadow combo. If I use another base over the primer, I can get a couple more hours with it.
I would say by using this you would have no need for the Urban Decay primer, but with the long hours I work and whatnot, I have already sold my soul to Urban Decay. However, for a day that I know won't be as long, if I just have to go run errands or whatever for a few hours, I'll definitely use this instead.

As good as any other primer and only a dollar!
This was (I think) the first primer that I ever used and it works great. No creasing at all with this and I find it just as good as my TFSI. I always recommend this to friends who ask for makeup advice. It is only a dollar so not much to lose and at Target, so also really convenient!

inexpensive and great
I got two of these for $1 each, the sheer and the pearl shade. I use it almost every day and I love it. It helps your shadow last all day and not crease. And a little goes a long way. I have two of each as backups for when I run out. For the price you can't go wrong

Good stuff
The price is awesome. I get mine for $1 at target. It keeps the oil from making my eye shadow crease. Over it I use a white pencil and translucent powder and it makes my shadow stay on and have good lasting color. My days are normally 15-18 hours long and it keeps the shadow on until I go to bed and wash it off pretty much. Sometimes I do have to blend my makeup a tiny after I get off work but for the price this primer is perfect.

This was an OK product.
I bought this eyelid primer on a quick whim, only because I had ran out of my usual primer. As far as priming the eyes, and keeping colors vibrant (as normal primers should), this really didn't do much for me. I hadn't noticed any difference in my eye makeup, than do if I forget to use a primer, BUT, it did control my oily eye lids, and also covered the vains and darkness of my eyes because of it's flesh toned base. It definitely isn't terrible, and for the price, I did like it,

Fantastic
I got some of this in the e.l.f. Disney Cruella/Evil Queen/Maleficent sets a few months ago, and decided to give it a try. I *really* like it! It's long lasting, doesn't bother my very sensitive eyes, and holds beautifully! Also wonderful is the price, because if I lose a tube of it, I'm not out $20+ dollars like with some eye primers. Definitely a great product!
---