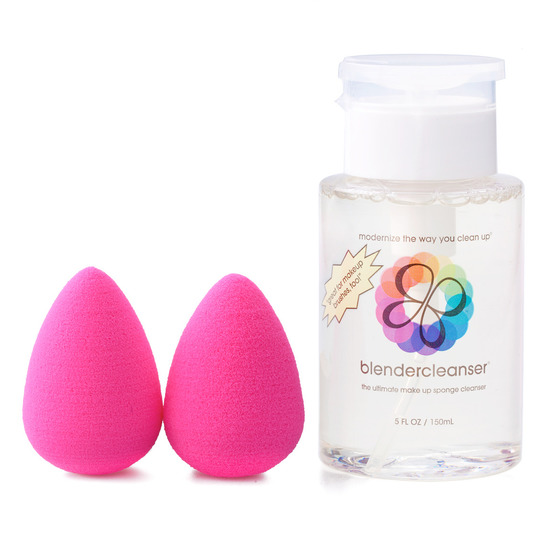 Rollover image to zoom
Beautyblender: Tips & Tricks
Reviews

OMG
Where has this been all my life. I purchased this from www.camerareadycosmetics.com and let me tell you something: Every girl should own these. Not just for makeup artist! The difference in your makeup is simply amazing! There are a few brushes that i no longer use thanks to these little babies! Absolute must have.

No Worth It
Honestly, There are plenty of sponges that are actually better quality. I found that the Beauty Blender is very fragile especially once you get it wet. It just breaks apart super easily and as all my brushes and sponges are well loved; it is too expensive for it to just break on me. The only thing good about it is the unique shape that has the point, however, that has been recreated with countless dupes. I think people THINK it's better simply because it's expensive and it has been hyped up so much. In reality it isn't much better than the dupes you can buy at Target.

believe the hype!
I was really skeptical about the beauty blender since 1. I'm not the best with using sponges and 2. all the dupes I've tried were a disaster, but it really does give a beautiful, sheer and flawless finish! It's so easy and fun to work with. I've only been using it for the past couple of days but I can't imagine ever wanting to use a foundation brush again.

This makes all the difference
I really didn't follow the hype but, if you have dry patches or combo skin you need a beauty blender to get that flawless airbrushed look I use it for foundation concealer, powder, and contour! This is a must especially for makeup artist who new this tiny little sponge could do so much!

Amazing product
I've had several different brands of blenders, but most acted as sponges, soaking up my product and wasting all of my money. This blender is much less porous, allowing the product to not be as easily absorbed, and creating an extremely even layer of coverage. I will NEVER go back to a simple brush for my foundation, this sponge is too amazing. LOVE LOVE LOVE

Flawless
This works wonders for under eye concealer, it truly leaves it flawless. It is also amazing with most foundations. It is def a must have in everyones collection. I find that once it is used a little more it works even better. Also, I adore the cleanser.
---