Beauty Product Reviews

Feb 01, 2014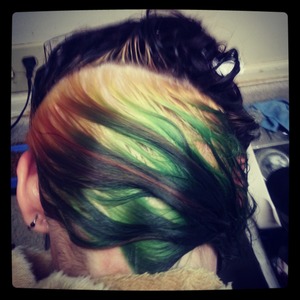 it wasn't for me
it wasn't entirely the bleachs fault, but I did it over their manic panic raven to get it out and it actually turned it green. after bleaching it twice because the first time didn't take. it was over an hours worth of bleaching and I really got nowhere. I reccomend the clairol packets they carry at sallys mixed with their developer. much better result.

Jan 09, 2014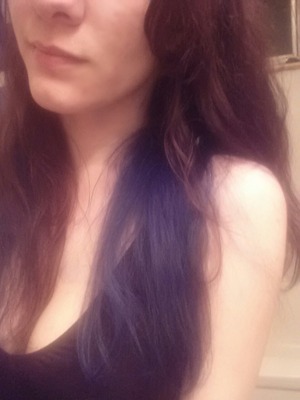 As far as color goes, its great. It comes out vibrant and easily dyes over dark hair, but I do reccomend bleaching before. (it does condition deeply so it helps with some of that bleach damage). I've used numerous shades, my favorite being rock n roll red - though be forewarned it does take a lot of upkeep to keep in your hair. I wash in cold water and add dye to my conditioner to give it a boost, I also only wash my hair 2-3 times a week because it can have a fast fade out. especially red. leave it in for at least 3 hours. I do between 4-6.
definite pro is being able to mix custom shades. I just did after midnight and shocking blue and am 100% pleased with the color.
as for Raven, be careful. its a beautiful color but it will fade out to green. :/