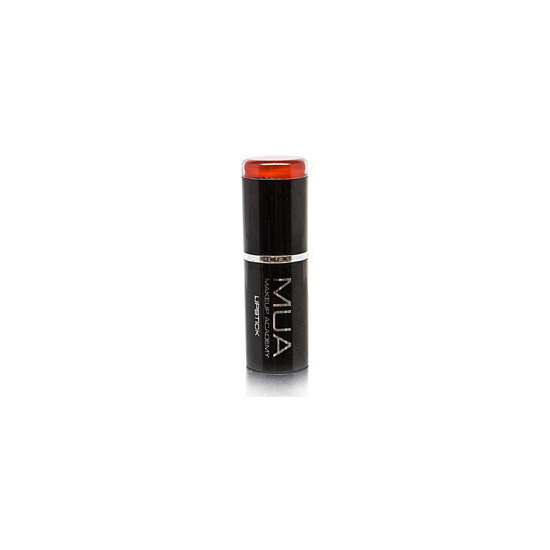 Rollover image to zoom
Reviews

I have that many I can't even list a shade
For £1 these lipsticks are amazing, good pigmentation, great feeling and lasting on the lips, you will need to reapply after eating and drinking but for £1 who cares.
A word of warning I have struggled with some of the matter shades from MUA and find them difficult to apply, but I use the sheen ones and matte with powder.

These lipsticks are amazing! The range of colours are stunning, I have tried almost every single one. The price, £1 is just amazing. The normal range are very glossy and comfortable to wear but are also buildable in colour. The matte collection can be a bit drying, but the colours are amazing. Fawn Fancy from the matte collection is my everyday colour, it's a lovely matte nude-brown!

Jodie-lea R.
Apr 17, 2014
Wow
These lipsticks are worth the hype they are only £1 but they are amazing. They have 13 normal shades and they keep bringing more and more out such as matte ones one direction ones ect. There formula is so creamy and moisturising leaves your lips feeling really soft and they actually stay on for a long time. People under rate these because of the price but they are so good!

For a while Ive been looking at MUA stands wondering whether to take the plunge and now I finally have! For a £1 this product is seriously underrated. The formula is creamy, easy to apply and the colour is also highly pigmented so you get a very vibrant shade. The lipstick doesn't dry out my lips like some other lipsticks I have which is a great! I love this product and definitely want to purchase some more shades.

I love the range of colours
I love the range of colours, their shade 13 is the perfect classic bold red that every girl should have, and their corals are so pretty. The secret gloss compartment is a bonus too. There's only a few shades I'm disappointed about, they're the pinks at the start (can't remember exactly but I know Shade 3's in this) they look so pretty and bold in colour on the lippy, but are REALLY sheer, where there's no point in putting them on. But if you watch swatches and see one you like they're definitely worth a quid each!

Great for the price :)
Iv got to say anyone who didnt really like this has to remember it was only £1 so not a loss if its not for you ! :) I love the range of colours and the application is nice and creamy, the colour may not stay for hours on end but it only takes seconds to reapply :)

I think most people who say this lipstick isn't that good should realise it's a £1 and it's pretty bloody good for the price. I like the colour juicy, it goes on really smoothly and stays on for a good amount of time, they have a really nice range of colours as well.
---