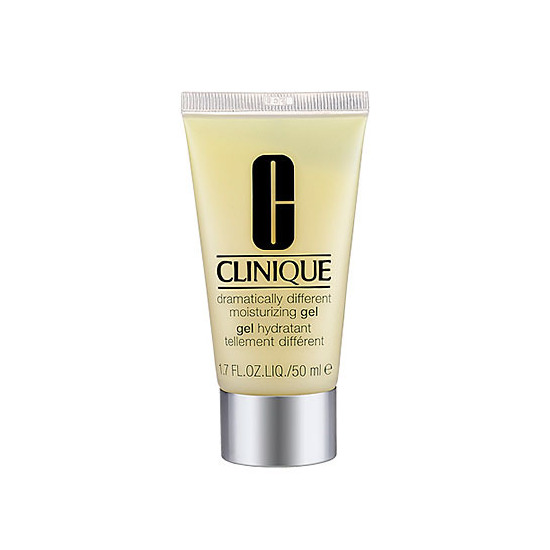 Rollover image to zoom
Reviews

So Perfect for Uneven & Oily Skin Tones
I tried out this product because of my acne, it was a 3 step product type thing. this is the perfect moisturizer for oily skin and uneven skin tones. my skin is moisturized without the extra oil and my skin color is so even now because of this product.

I adore this! It's my fave it's a little costly..... BUT it is amazing! You only need a small amount, gentle as I get rashes on my face if I put I bad cream on my face bye bye soft rash free skin👋 the 5 stars is no joke!

The best moisturizer for Oily Skin!
My mother has used Clinique for about 25+ years. I started using the gel version of their famous moisturizer and it is a product that I will always purchase. The formula is thinner than the regular lotion, however it's extremely hydrating without causing any excess oil build up on your face. I have very oily skin and this moisturizer is good under my makeup, by itself and after every wash. I use it twice a day and couldn't be happier with the turn out.

Best Combination/Oily Daily Moisturizer
I use this as my basic morning/night moisturizer, as a member of my 3-step. It does a great job giving me the perfect amount of hydration my skin needs. I am an oily skin type, but all skin needs moisture. This does the trick by traveling into my pores instantly and leaving no residue behind. Lightweight, allergy tested, love it. Just make sure to add something else with SPF :)

This product, together with the clarifying lotion from the 3-steps program, helped me balance the oil on my skin. Before I started using it I had had severe acne problems all over my cheeks for about a year and a half. I was surprised how fast it worked and how smooth and flexible my skin feels now. I totally recommend it! Hands down!!!!

I use the gel instead of the lotion. The gel helped a lot, I only need one application of the gel and it last for the whole day. This really helps my skin during the winter.
---