Beauty Product Reviews

Mar 24, 2017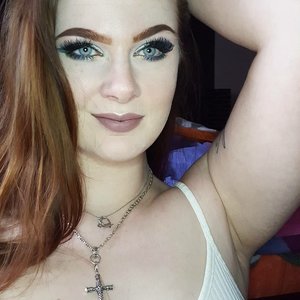 Beautiful
I just love the smell ! So yummy. It feels weightless, dries down matte and doesn't smear. I own Dulche De Leche, Rayanne and Rosé. All wear beautifully. They have perfect coverage with only one swipe. They don't feel as thick on the lips as other brands and are still longwearing. Will definitely purchase more colours to add to my collection. Beside Jeffree Star Liquids they are bomb!

Jul 30, 2016
As always..
At first the staff working at beautylish are amazing ♡ So lovely and cute. Jeffrees products are as well the best quality and I'm working on purchasing every shade. Colours aren't fading over time.
Would buy again every time.