Nail Art July Day 19. Polka Dots.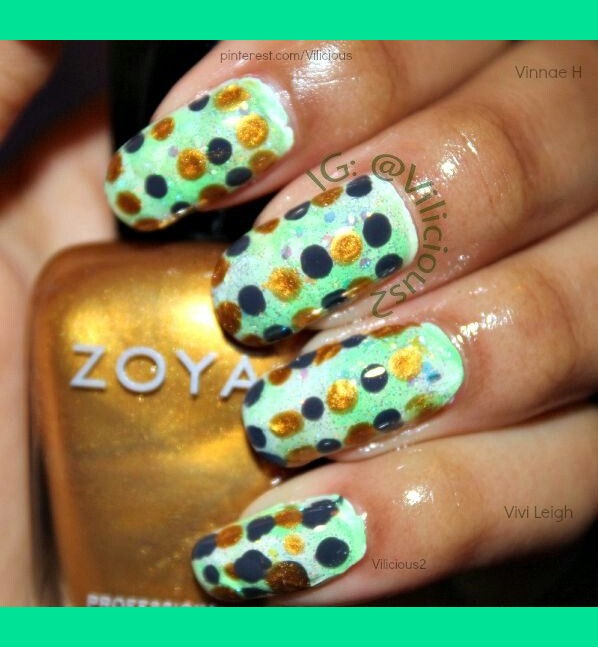 This is the last time you will see me do any nail art for nail art July. I have decided to quit this challenge due to not being able to post my nail art designs on time. Sorry about that! I did stick with this challenge for a little over half a month, which I think is pretty good... But even though I didn't stick with the challenge for a whole month, I can tell my freehand nail art skills improved a little bit, so I am happy about that. :) For the base of this manicure, I sponged China Glaze Refresh Mint, Orly Coachella Dweller & Pop Beauty Raw over one coat of Milani White On The Spot.
After I allowed that to dry to the touch, I applied one coat of China Glaze Fairy Dust & one coat of Sally Hansen Snow Globe. For the dots I used a dotting tool, and Zoya Kelly & Goldie.
Comments