Step by Step Easter Rainbow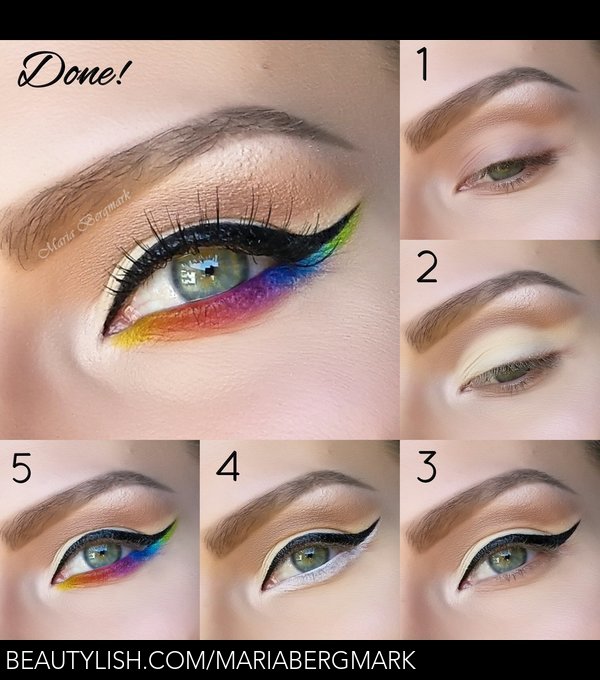 https://instagram.com/mariabergmark...
https://mariabergmark.wordpress.com...

1. Prime the eyelids with Urban Decay's primer potion. Highlight with SAND under the eyebrows and blend in FAWN lightely over the crease.
In the crease blend in JAVA and blend outwards.

2. Over the mobile eyelid apply BANANA. Apply SAND to the inner corner of the eye.

3. Apply a black eyeliner using Stila's stay all day liquid
waterproof eyeliner in Intense Black and make a wing.

4. Line the waterline with NYX jumbo eyepencil in MILK and apply it also along the lower lashline.

5. Apply the colors you prefer to make a colorful lower lashline.

6. Apply mascara and put on Ardell's Invisiband Scanties.
Comments
Photo By