Perfect Winged Eyeliner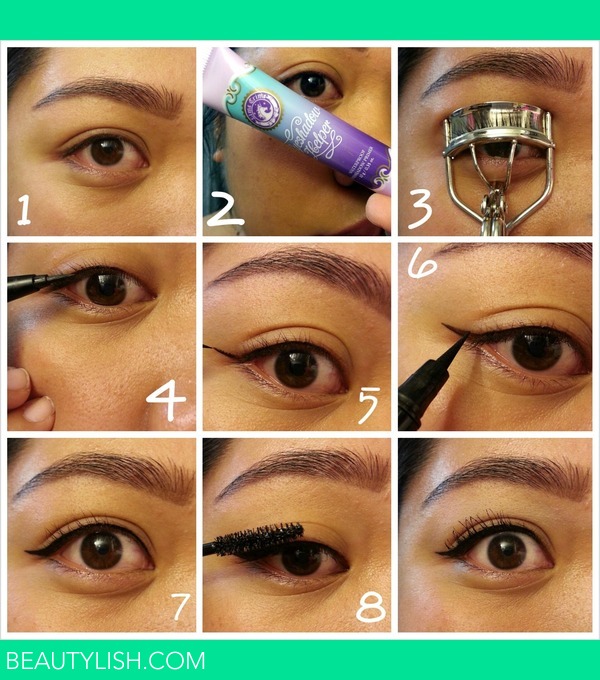 1. For the purpose of this tutorial, I'm starting off with a clean eye with no eyeshadow.
2. Prime your lids with eyeshadow primer. Eyeshadow primer will help the eyeliner last throughout the day and decreases the chance of your eyeliner from transferring to your upper lids. (Definitely reccommended for those with oily lids!)
3. Curl your lashes. Curling your lashes helps open your eyes in order to find your eye shape and how high (or low?) you want your wing.
4. Start by lining your eyes from the center. Do thin, small strokes until you reach the outer end of your eye.
5. Create a line on the outer edge of your eye by carefully placing your eyeliner pencil at an angle.
6. Connect the end of the wing back to the outer edge of your eye. Fill to desired thickness.
7. Line the inner part of your lid using a thin stroke to connect towards the middle. The inner corner of your eye should be thinner compared to the outer corner of your eye to create an illusion of bigger eyes.
8. Some product from your liquid liner may have caught onto your lashes but that's okay! Apply mascara as you would.
And that's it!
Comments