Wintery Swirl Water Marble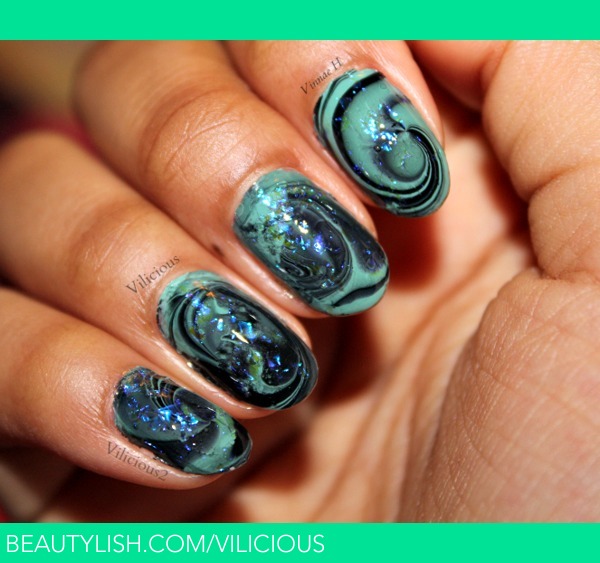 This was a winteryish swirl water marble design. x)
In my opinion, it came out a bit muddy looking, but I still loved it.
I used Sinful Colors Open Seas & Sally Hansen Black Out for the water marble. And the blue flakies on top were L'oreal The Holographic.
Comments