Black Light Galaxy - with Tutorial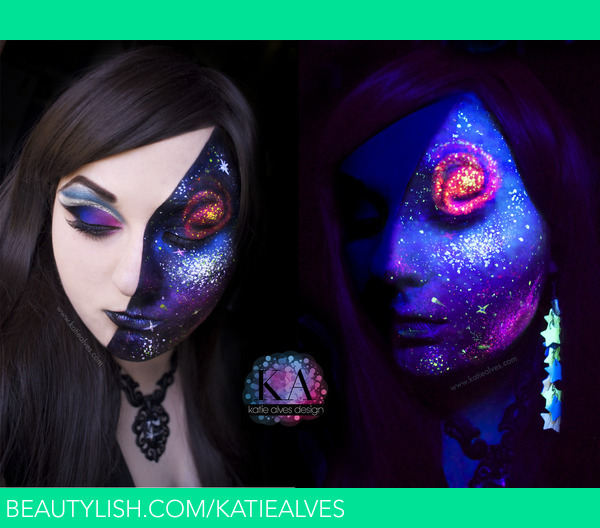 TUTORIAL: http://www.youtube.com/watch?v=bych... Be sure to check it out and see how I created it!

So. Space. I like space. I like it so much I decided to put it on my face. (That rhymed!)

I'm going to be entering into the NYX Face awards with this video! So wish me luck!

Thanks to everyone who sent me galaxy pictures for inspiration! It really helped!
Comments
Photo By