Living Dead Doll - Halloween 2010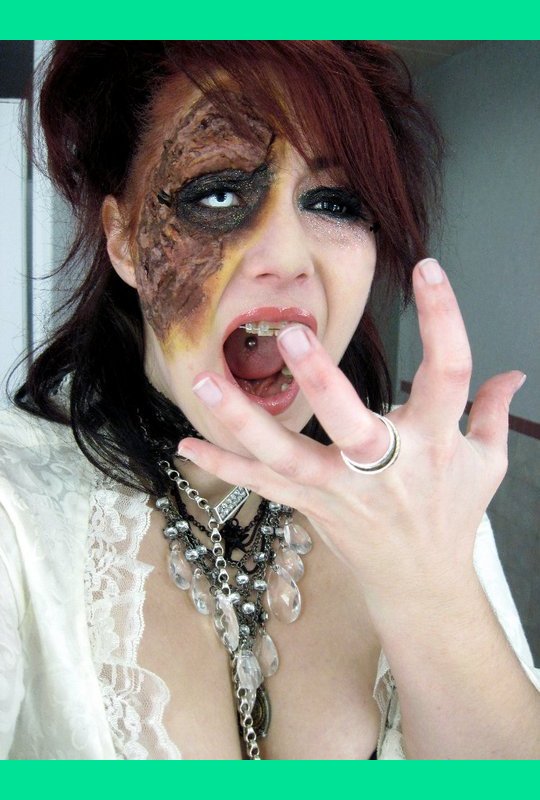 Halloween 2010, this is the costume I donned.
Various mineral shadows made up the "burned" part of my face, after I made a liquid latex prosthetic to make it appear scarred and burned. I didn't use Ben Nye Latex, I used Spirit (the halloween store) Brand, but it worked well.
Contacts worn were white outs in right eye, and black outs in my left. Pretty sparkly makeup on the "good" side of my face pulled this look together- and I got quite a few compliments! I have NO idea why I didn't blog about this look!
Comments
Photo By