Mini Round Glitter from Born Pretty Store Review w/ Nail Art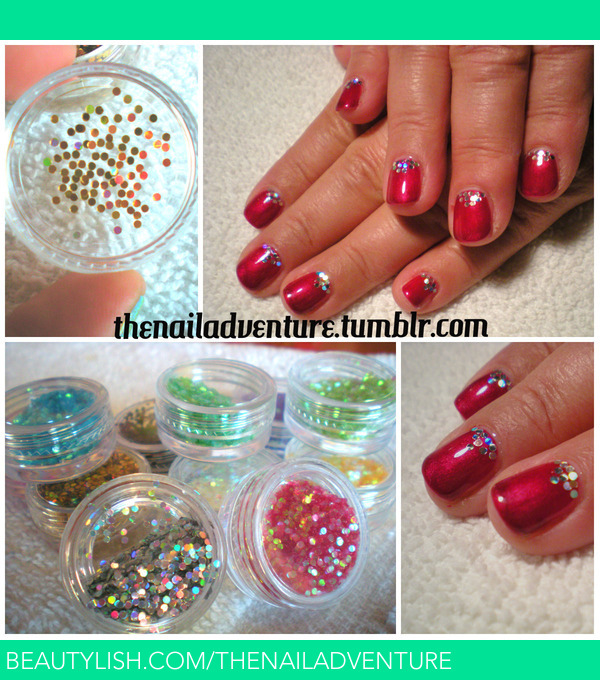 I love round glitter, but I could only find large round glitter until the Born Pretty Store came along.

The Set Includes:

12 different colors and 2 finishes of mini round glitter

Review:

Package arrived safely and neatly packaged.
Some glitter did escape out of the containers.
I used to glitter with both polish and gel. In both cases the glitter did not bleed.

There is a large variety of colors included in the set, but the only thing that is odd is that

3 out of the 12 were holographic in nature
2 out of the 12 were totally opaque and iridescent
7 were semi translucent and iridescent.
It would be nice if they were all the same, as in being all holographic or all iridescent as while as being all opaque. Despite them not being all the same, the glitters are super cute. Both clients I used the glitters on thought they were adorable.
I would rate these glitters a 8.5/10 due to non continuity of the finishes of the glitters, but they are fun and relatively easy to work with.

You can purchase the mini round glitter set from the glitter store with my 10% off coupon code GTBK31 at the BornPrettyStore.
http://www.bornprettystore.com/colo...
Comments
Photo By