China Glaze Graffiti Glitter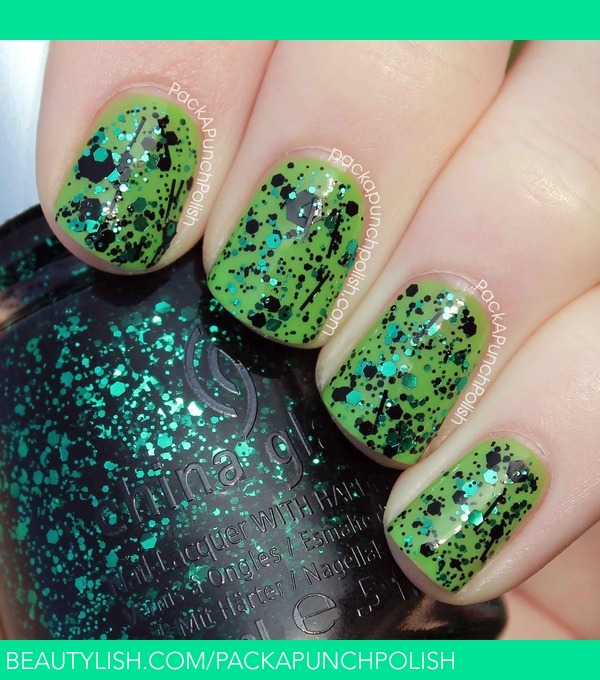 This is Graffiti Glitter by China Glaze. It's part of the Glitz Bitz 'N Pieces Collection. It is emerald green and black glitter in a clear base.

I have one coat of Graffiti Glitter over China Glaze Gaga For Green with a coat of Out The Door top coat.

Full Blog Post: http://www.packapunchpolish.com/201...
Comments