Sugar Skull - w/ a Galaxy Twist!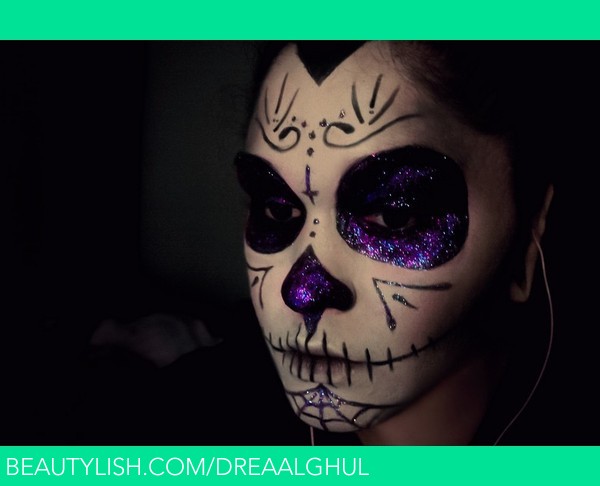 I wondered how I could spice up the traditional Sugar Skull make up without adding bright colors like pink, or green to it (I'm scared of bright colors) - I then remembered I have NYX Candy Glitter liners & applied 2 different colors over the solid black areas & created this nice little galaxy effect! I love it!
Sorry about the fact that this is my 2nd Day of the Dead photo. I'll be a Day of the Dead bride for Dia De Los Muertos & Halloween so I need my practice!
Comments
Photo By