Graphic Cat Eye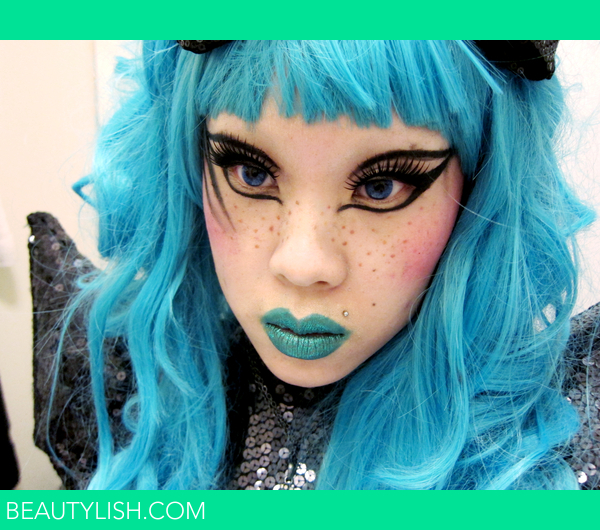 I know, I only ever do cat eyes, because I find them the most flattering my my face + eye shape, as well as my style.

I wanted to do something different though, and decided to go for a completely shadowless look and just have graphic liner. You can't see it too well but I also drew a couple lines under my eye on the right, just for fun. I took this at the end of the night so you can see some smudging on the left, probably from my sunglasses, but overall it held up pretty well! The lips is just a gloss I whipped up (but isn't for sale) with loose nyx glitter all over it.

You can see more photos, if you'd like, at my blog here:
http://www.blakekaramazov.com/2012/...
Comments