Katy Perry pink glitter eyes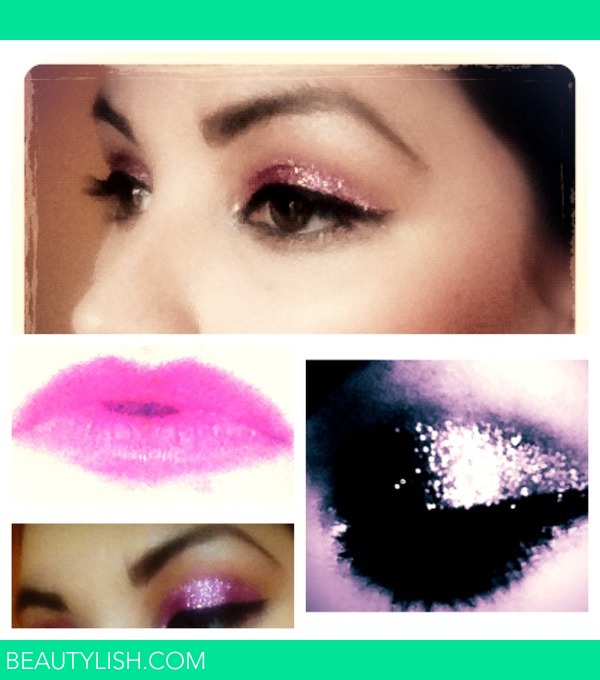 Trying to replicate California Girls video makeup.
Primer palette by sleek (purple and red)
Pop glitter
Bobbi Brown gel liner
Bobbi Brown cement in crease
Eyebrow cake in Vehement by Illamasqua

Lips were Marshmallow juicy crayon and a random nude liner. Photo shows after an Instagram filter - sorry have lost original pic!
Comments