Real Holiday Beauty From The Streets Of NYC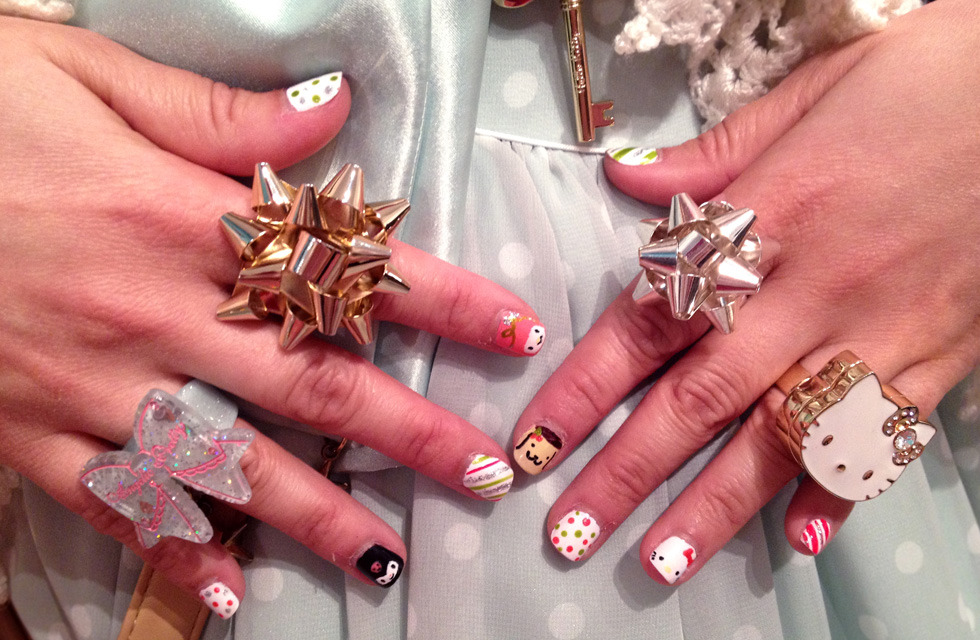 Kammie's Nails remind us of Japanese Christmas candy and were hand painted by her talented sister.
With mere days until Christmas, New Yorkers are bringing spirited beauty to the city streets. Innovative holiday looks are around every corner and we are delighted to find so many lovely ladies red and green lips, glittery tips, and party-ready hairstyles guaranteed to be a hit. We busted out our cameras to capture this beauty creativity in action, in hopes to inspire you to dress it up come Christmas morning. This is holiday beauty at its best!
---
Tate is sporting holiday half moons created with Essie black polish, and a mix of Cynthia Rowley and Japanese glitter polishes.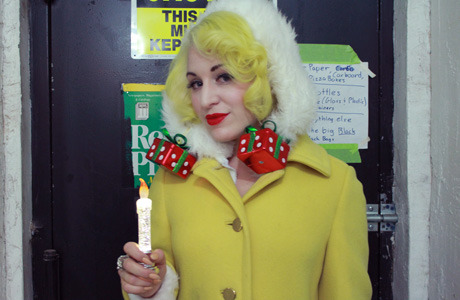 Mischa is looking pin-up perfect in Lime Crime Velveteen lipstick, warm yellow curls, and garishly giftable earrings.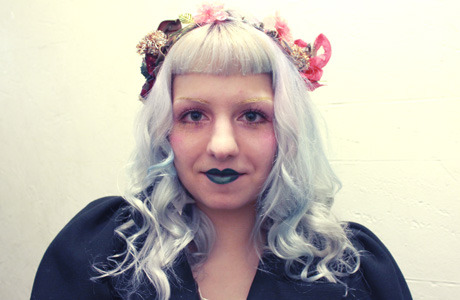 Elena looks antique and ethereal wearing pink shimmery mix of Majolica Majorca shadow and Make Up For Ever glitter, with Lime Crime Uniliner in Rhyme, and lipstick in Serpentina.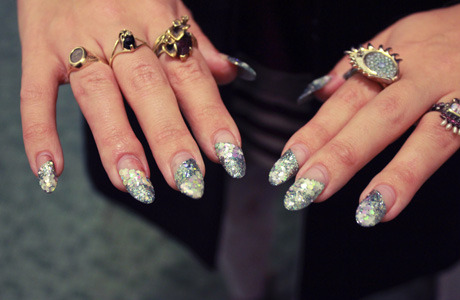 Elena's nails look winter-wonderful with stripes of real glitter in shades of opal, silver, and ice blue.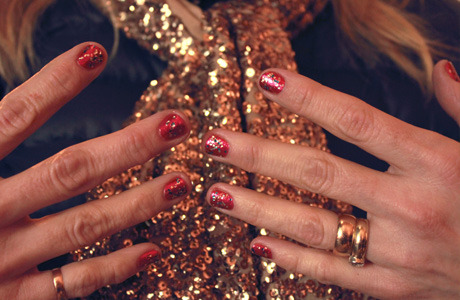 Robin is feeling festive in a sparkling metallic mani done with OPI polishes in DS Bold and Living Daylights to match her scarf.
Tess is poinsettia poignant in eye shadows by Swagger and Sugarpill cosmetics.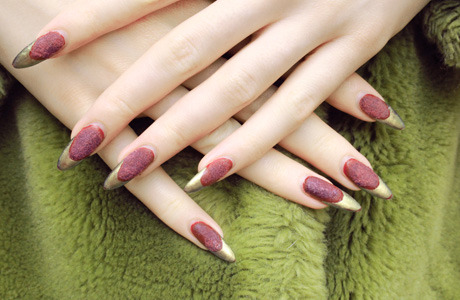 Stella is set for a classic Christmas in the Ciaté Velvet Manicure in Berry Poncho, and gold tips done in Chanel Peridot.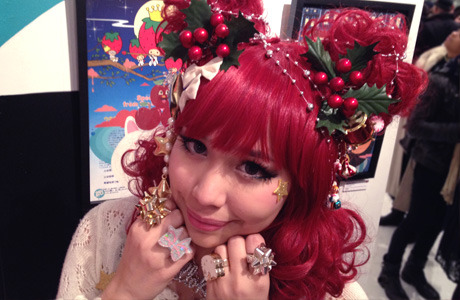 Kammie looks pretty as a present in Dolly Wink lashes and a wig from Minty Mix.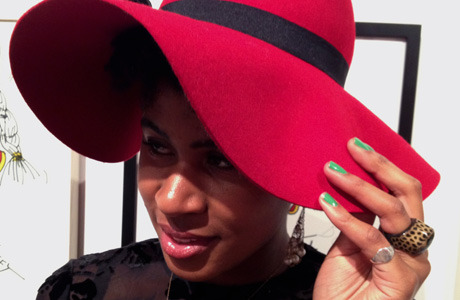 Laurice gives a hint of holiday cheer by pairing her Essie Mojito manicure with a wonderful red winter hat.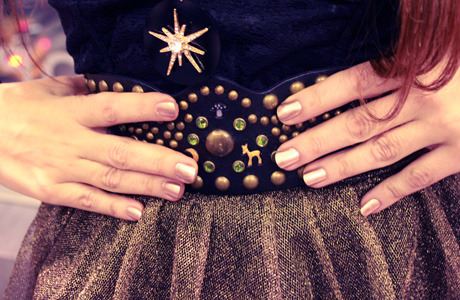 Karmela celebrates celestial style in Essie Rose Gold and rhinestones.